Let's Talk Hydration.

I have only been using the Hydra-Essentiel Bi-phase Serum and Moisturizer for a week and have  seen tremendous results already. My skin during the cold months is as dry and sensitive as a chapped baby's butt and this serum and moisturizer combo are a miracle!
Here's the product description:
Luxurious silky cream delivers all-day hydration to thirsty skin, while shielding it from the dehydrating effects of daily thermic shocks that leave it looking dry and weathered: sun, sudden temperature changes, indoor and outdoor pollutants and environmental stress. Quenches skin with Organic leaf of life extract—a succulent plant that enhances the skin's ability to retain precious moisture—leaving it comfortable, radiant and perfectly hydrated.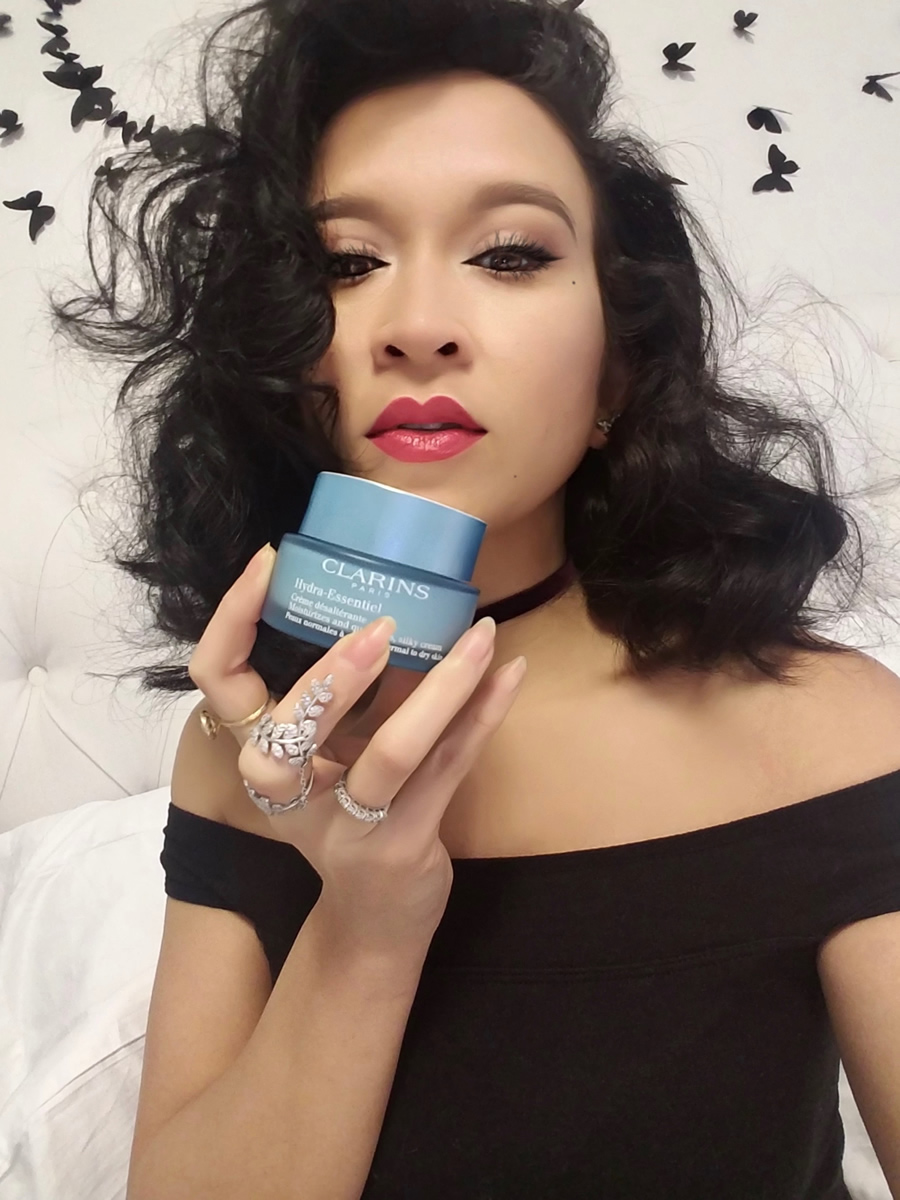 I have very sensitive, redness prone, dry skin and in the winter months my skin takes a real beating. However, after using the Hydra-Essentiel Bi-phase serum and moisturizer respectively for seven nights, my skin looked radiant and felt absolutely amazing! This is really the best serum + moisturizer combo I have ever used. It feels amazing when it goes on and it absorbs very well. The serum is colorless and has watery texture. The silky cream moisturizer has a thin, lightweight lotion texture and both spreads on your skin very easily. There's some added fragrance and typically I'm not a fan of fragrance in my skincare, but the scent is very light and I'd hardly noticed it.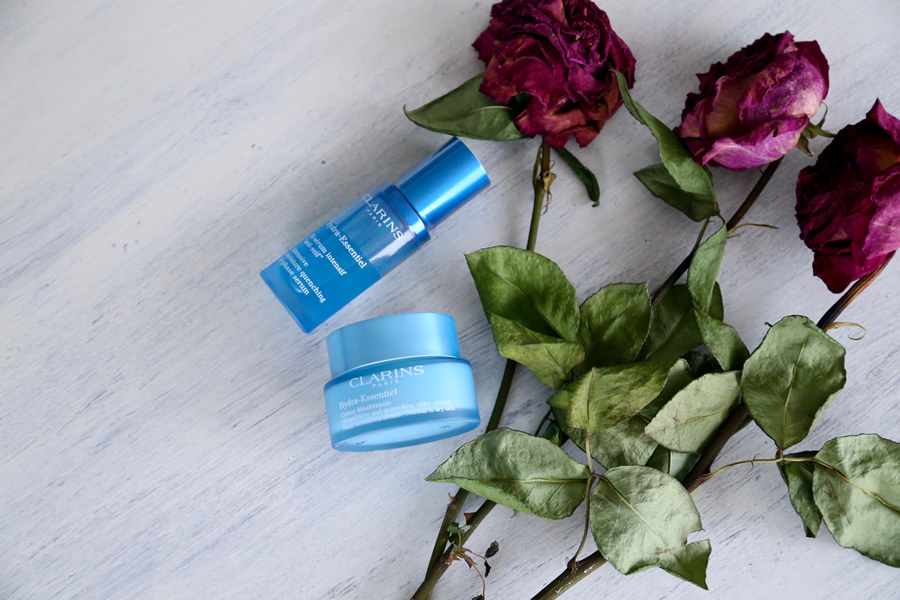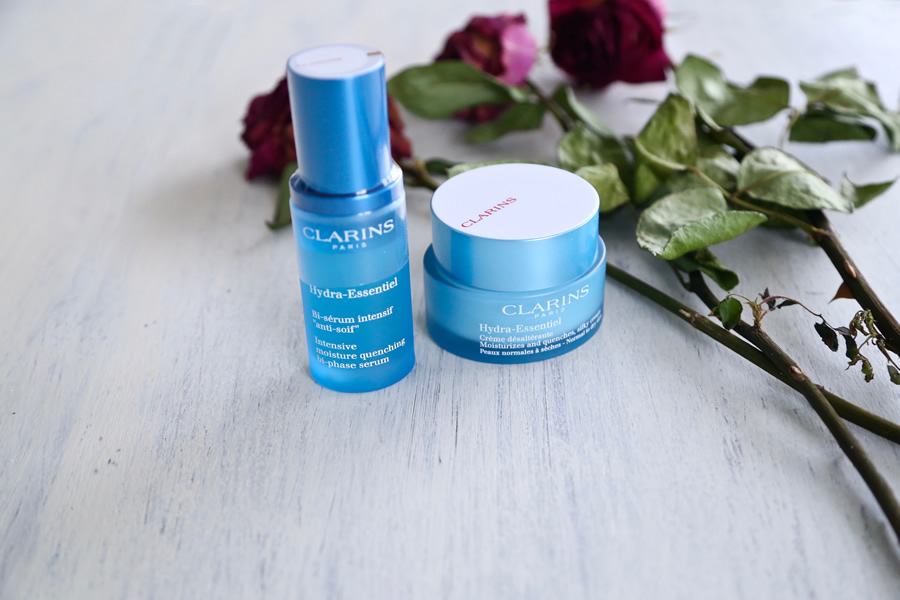 Hydra-Essentiel Bi-phase Serum and Moisturizer 
Before I go to bed, I'd gently wash my face (I use Laura Mercier Flaw One Step Face Cleanser), followed-up with the serum and then applied the silky cream evenly all over my face and neck (a dime size goes a long way). Since it's been pretty cold out, I love to turn my heater up really high to 80 degrees. Although I'm comfortable with the temperature, the heat has really dried out my skin and my face have developed these little dry patches that seemed impossible to get rid of until I started using this product. After using it for first 2 nights, my dry patches were completely gone! It's so hydrating, my face feels extremely soft and I've never been happier!
If you don't want to buy the entire product you can always try it out and see how well it works for your skin. Hopefully you'll love it as much as I do… Stay dry! x, KTR
SHOP OTHER CLARINS PRODUCTS THAT I LOVE

Disclaimer: This post was sponsored by Clarins but all opinions are mine.