Lace Me Up Darling.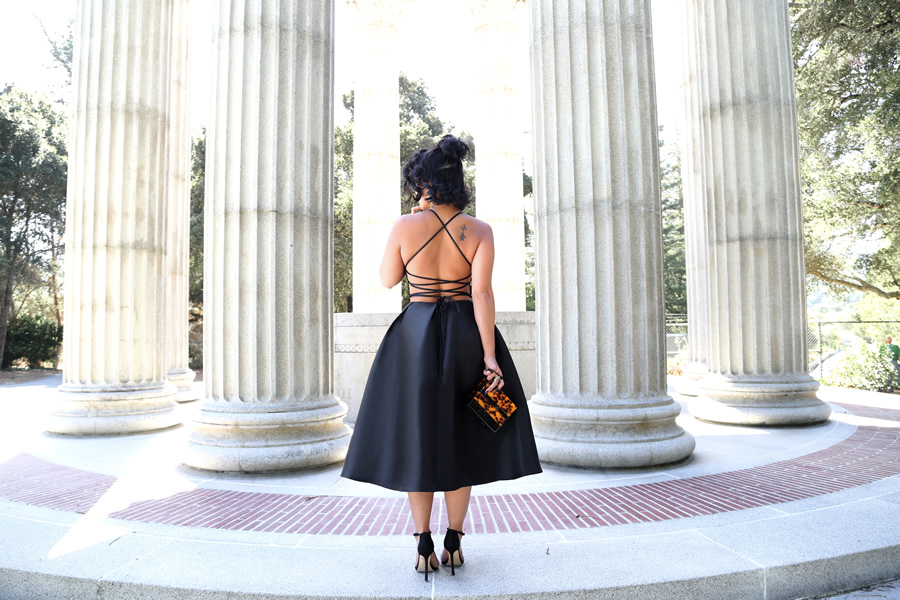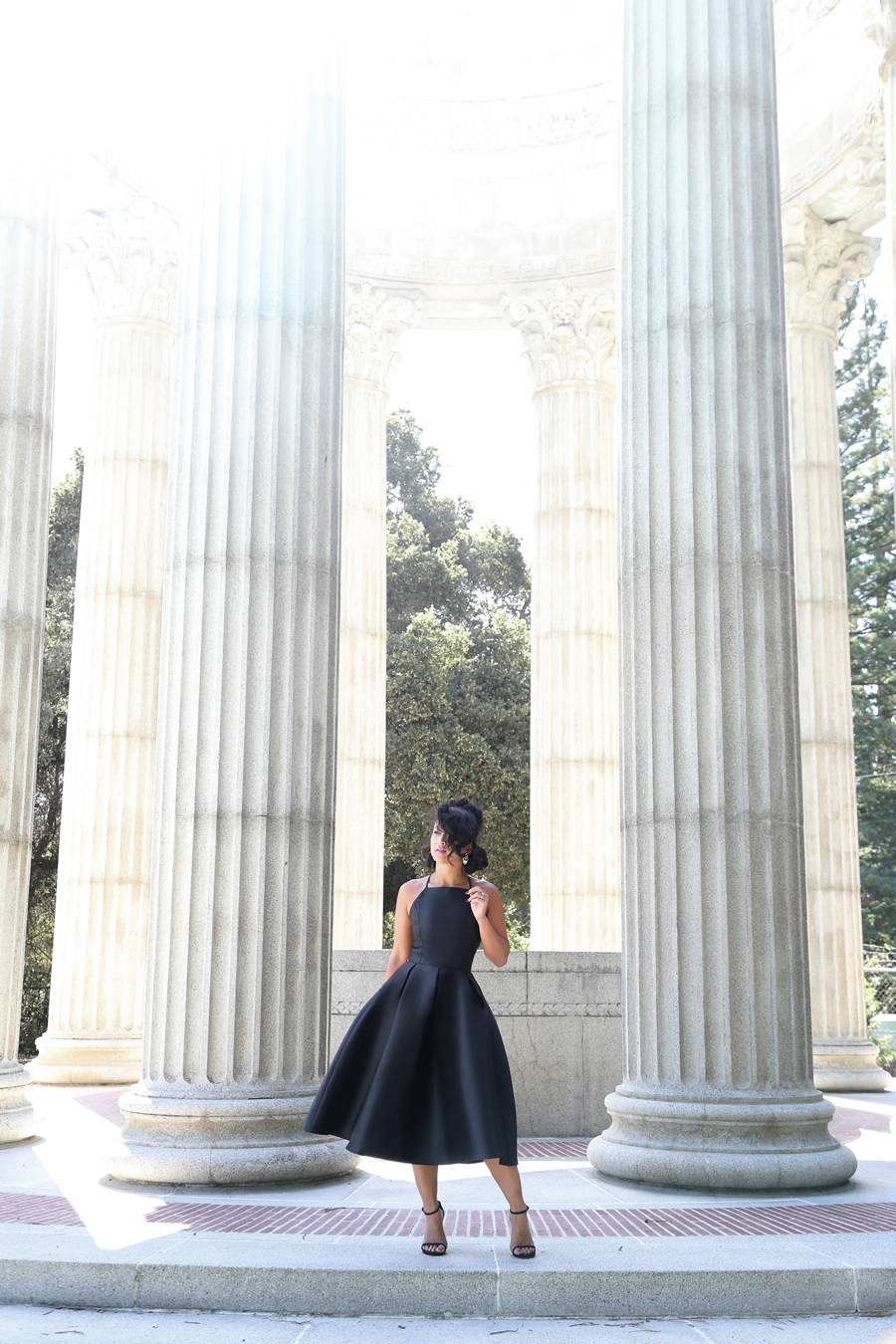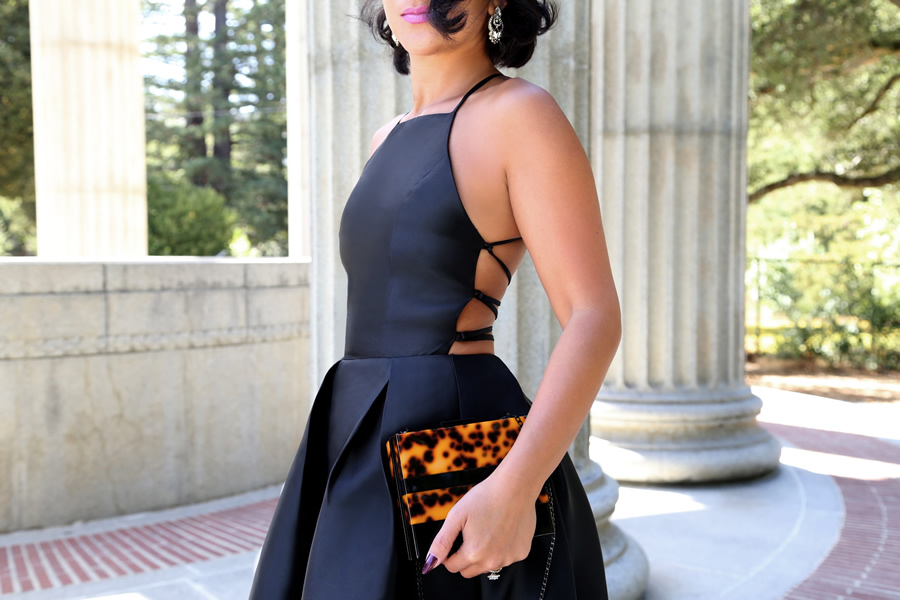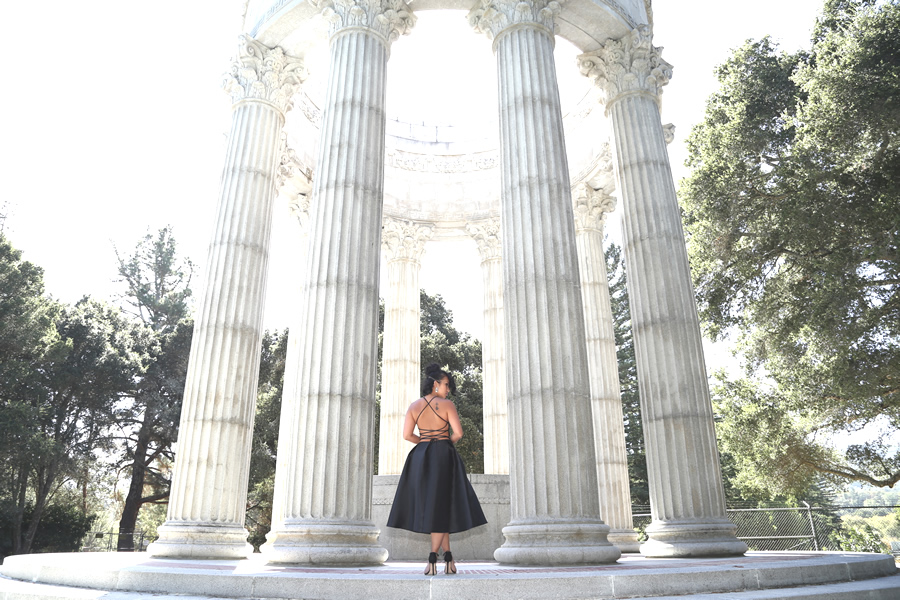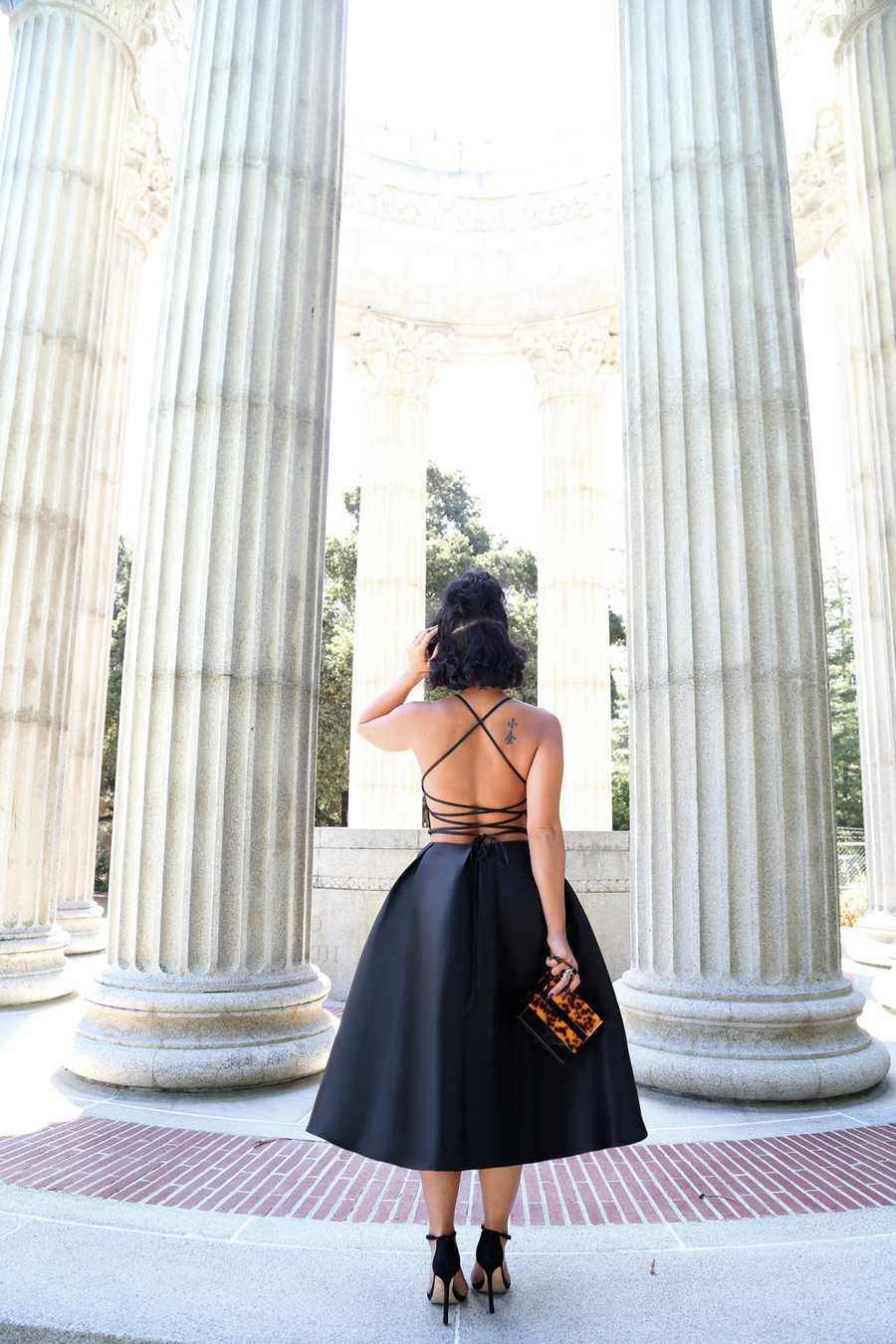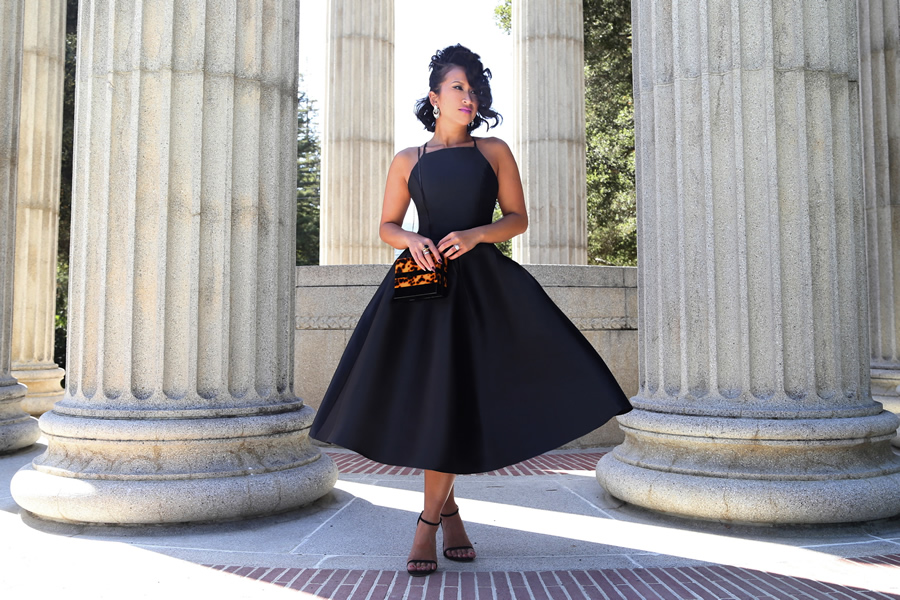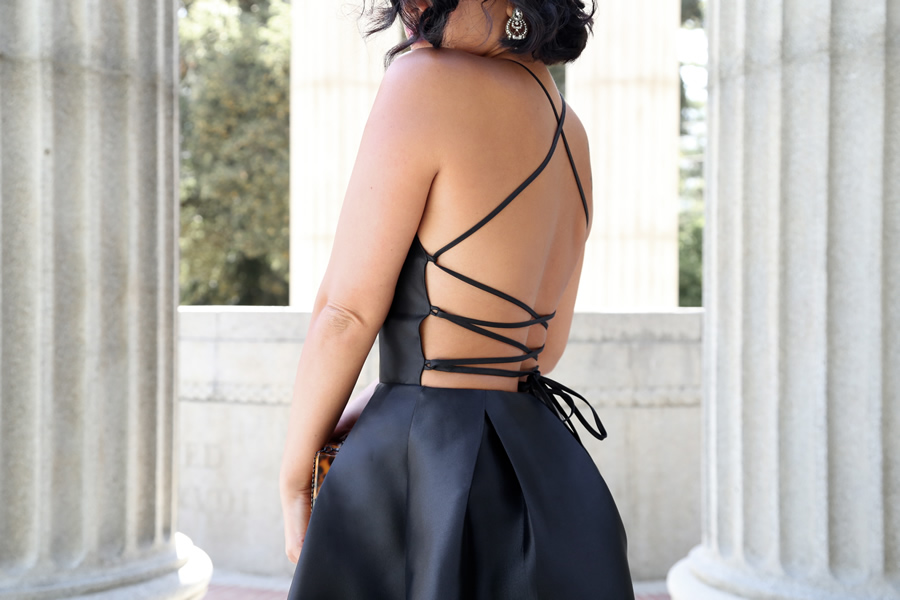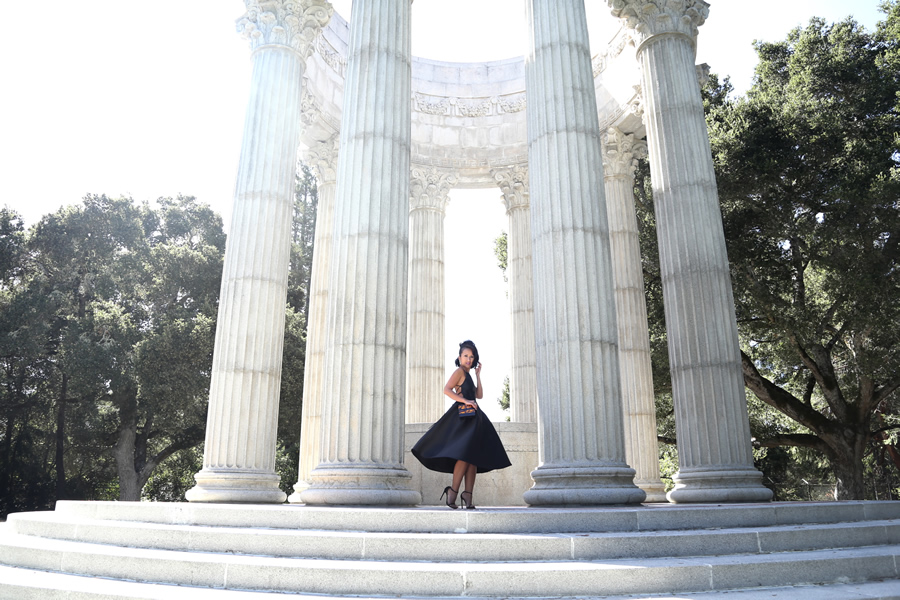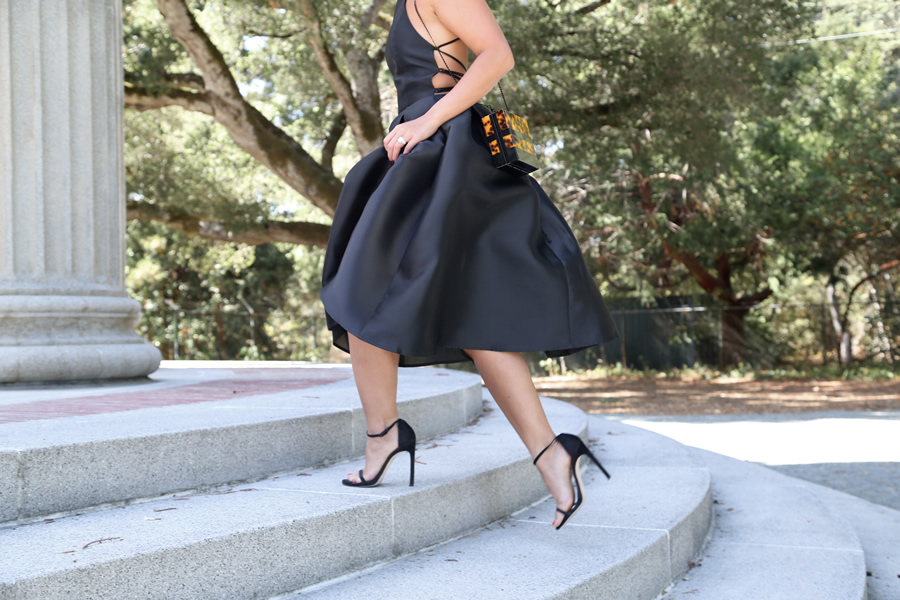 Dress: KTRcollection Lace Me Up Full Dress | Shoes: Stuart Wietzman nudist sandals | Bag: Zara leopard box clutch (similar here)
* * *
Wore this pretty little black dress last week to an evening black tie engagement party and I'm even more in love with it then the moment after I was finished adding the invisible hem and final touches (hemming is usually my last step when making a dress).
From my love for laced-up open back details to ultra feminine pleats, flare, and midi length hemline, I just felt great and loved every moment of wearing this dress. The material of this fabric with the addition of the box pleats created a natural flare and volume without any usage of tulle. I love this because the dress is so lightweight, easy to wear and is perfect for many occasions! You can pre-order this dress now and received 10% off with discount code LOVELIVEEXPRESS thru Oct 31st.
SHOP THIS LOOK