Keep it Between the Pleats (+ DIY Tutorial)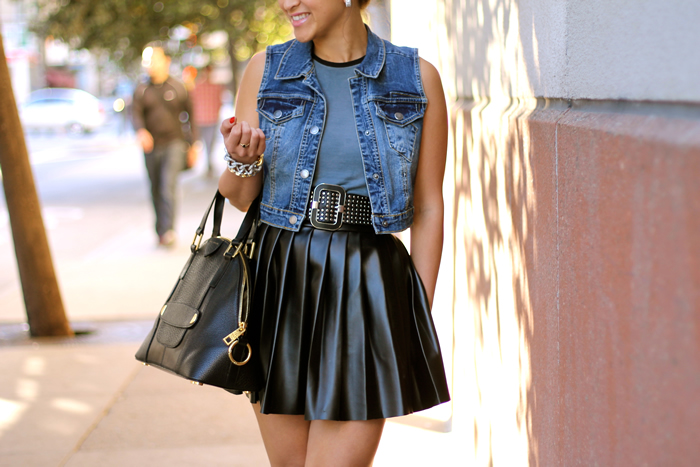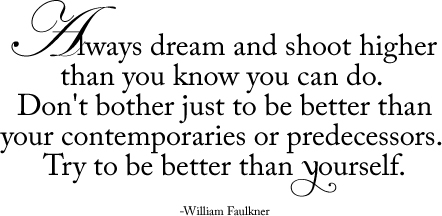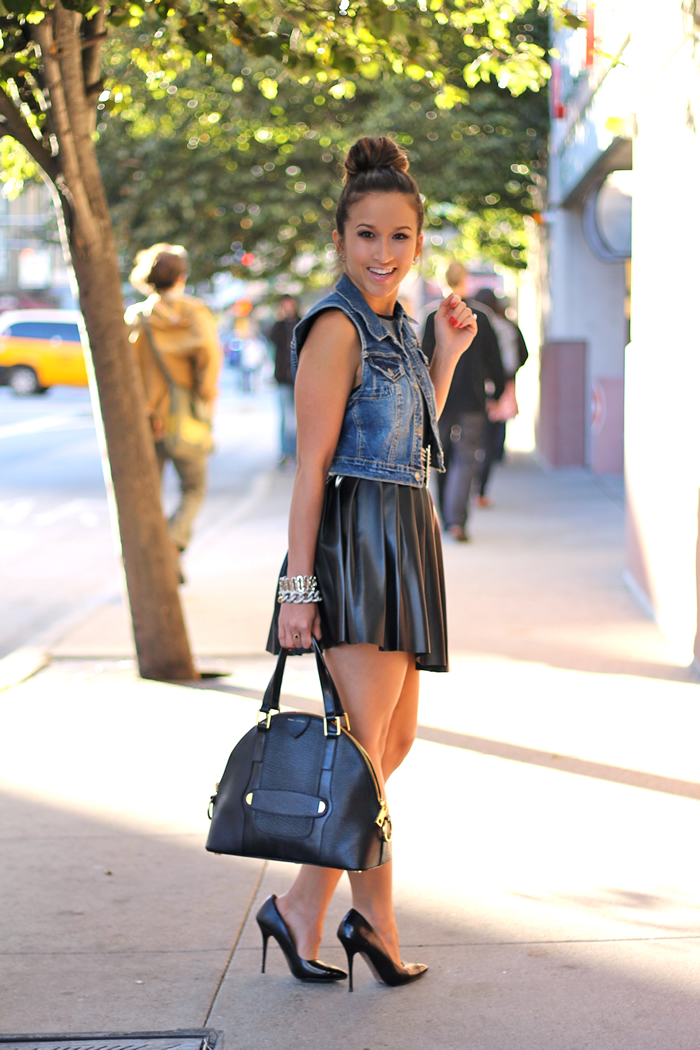 I have been looking for the perfect pleated leather skirt but my luck hasn't been so great. A few months back I purchased one from H&M but just the thought of leather at the time made me sweat and when I said sweat, I'm talking the "Sweaty Axe Commercial" sweat… so I returned it. Since it's getting a little chilly now, I wanted it again but it's sold out everywhere (don't you hate that?).
Then I came across the Alice + Olivia pleated leather skirt but too bad it was sold out as well… Plus I didn't feel like forking out $396 for a skirt. So what's a girl to do? Make it? Why the hell not.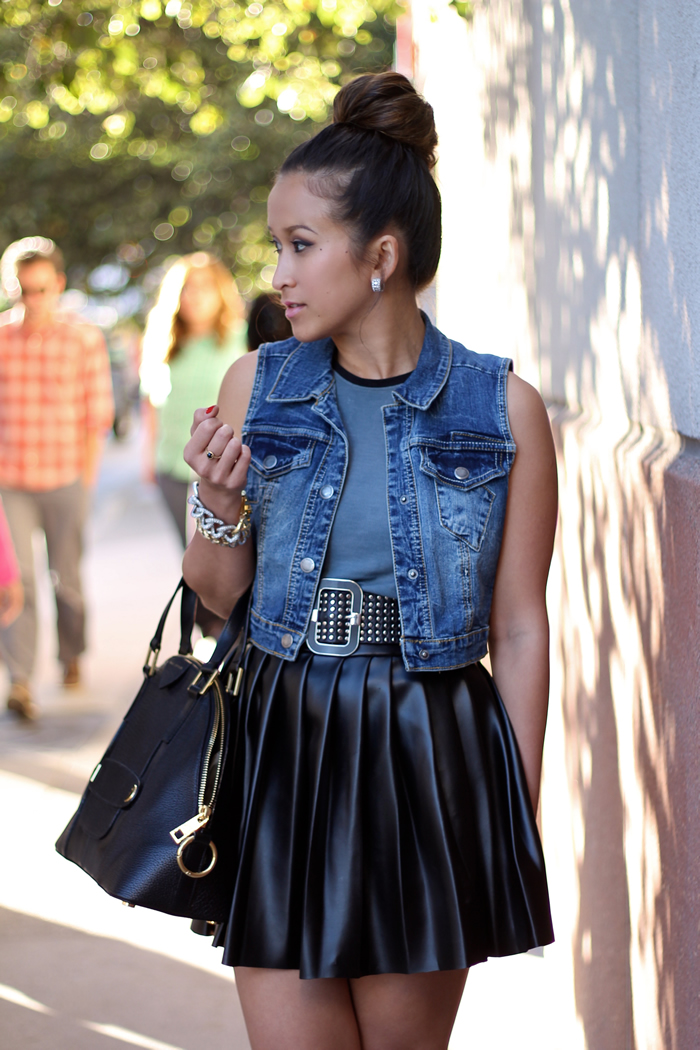 [Photos by NR]
Top: Forever 21 crop tank, Dollman denim vest (similar here)| Bottom: DIY (faux) leather pleated skirt | Shoes: Classiques Entier cap toe pumps | Purse: Marc Jacobs  Crosby Sutton bag | Bracelet: Michael Kors 'Collections' two-tone link chain pave bracelet (similar here and here) | Belt: studded leather belt (old, similar here and here)

* * *
We had the pleasure of attending the GAP Fall 2012 "Icons Redefined" Collection x LookMazing event in the heart of SF on Wednesday night. It was such a blast getting styled by the Gap stylists, took photos in LookMazing's photo booth and sipped on champagne. My girl Sab from Rouge Spark looked so freakin' cute with a full outfit makeover and even Nate came back decked out in yellow rolled up pants and an orange shirt! I on the other hand was a party pooper and only changed my top. Booo to me! But I had an excuse…I couldn't take off my newly DIY skirt! :)
Continue Reading below for DIY tutorial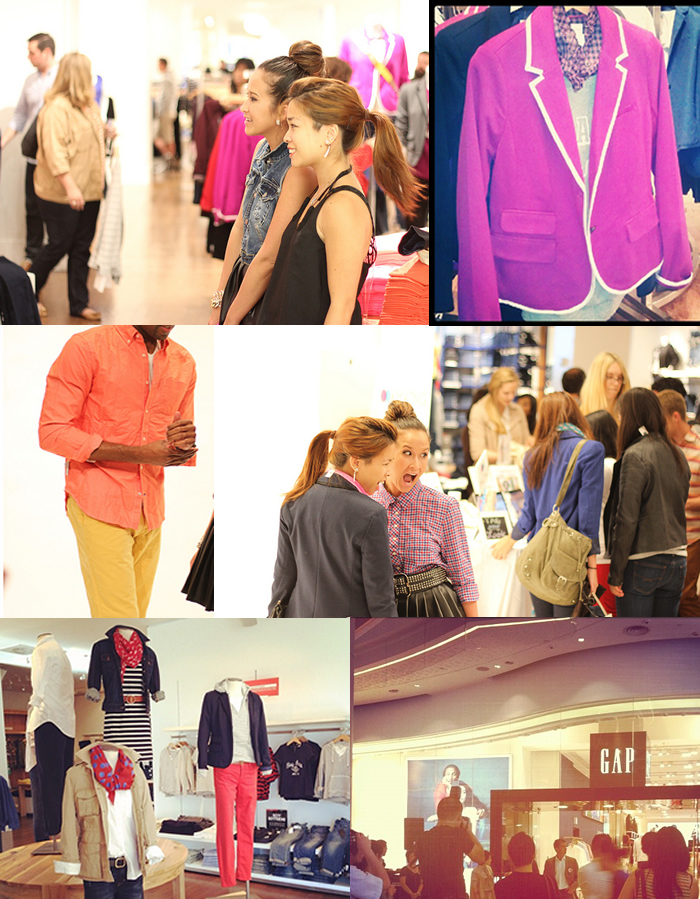 What you'll need:
– 1 yard of leather
– sharp scissors
– a sewing machine
– black thread and needle
– heavy duty needle for sewing machine
– a measurement tape
– a box of thin pins
– an iron
– someone's t-shirt (not yours)
I purchased 1 yard of faux leather (vinyl blend). They are also available at Joann's Fabric in various texture ranging from $9 to $25. Be sure to use your 40% off coupon!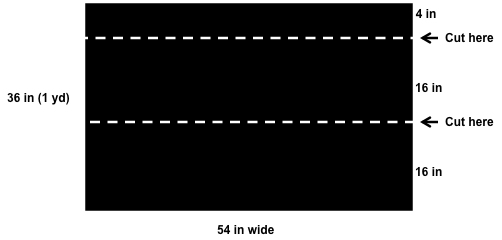 1) Start by cutting the fabric as indicated in the photo above. The 4 in will be your waist band, the two 16 inches will be sewn together to make your skirt (see below).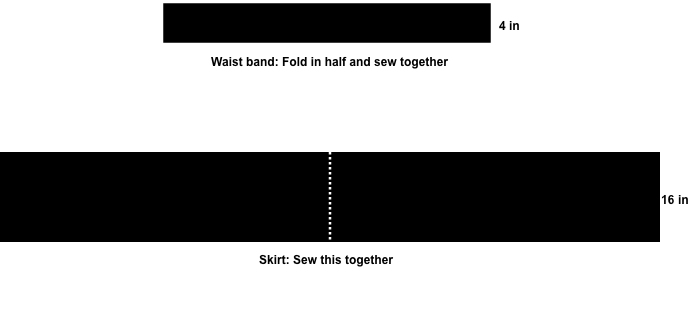 2) Lay the two 16 inches together and sew along the edge (see above). Now you'll have one long 16 inch fabric for pleating.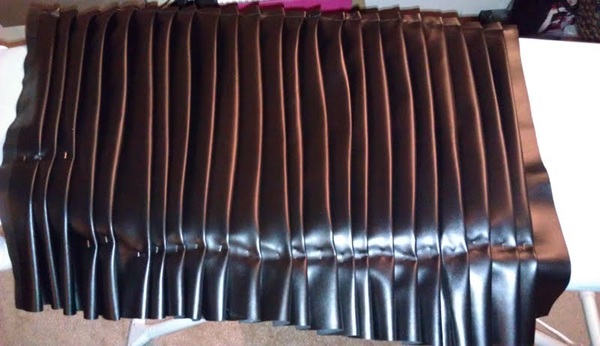 3) Start pleating by folding the fabric over (see above) and pin each pleats at the top and bottom. Tip: some pins may leave holes in your vinyl or leather so be sure you're pinning where you will trim the holes away.
Once you are finish pinning your pleats, wrap it around your waist so you can get the exact measurement and trim off any excess fabric (be sure to leave at least 3 inches on each end for the zipper). My waist size is 25 and after the pleating and zipper edges, there was about 8 inches of fabric left.
Once you're sure the skirt fits around your waist, use your sewing machine to sew 1/2 inches along the edges of the top of your skirt (see above photo). Tip: Sewing on vinyl or leather with your sewing machine is best with a heavy duty needle and always sew on the cloth side.  I tried running the needle down the vinyl side and it kept creating large holes and jamming my machine.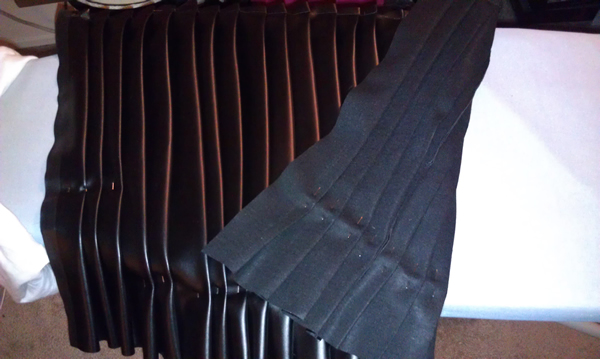 4) Now it's time to iron! Set your iron to Wool and let it sit for 3 minutes. This is the part you have to be very careful, if not you can burn your fabric. Start with the back and softly press along the pleats for no more than 1-2 seconds at a time. Any longer and it may melt the other side.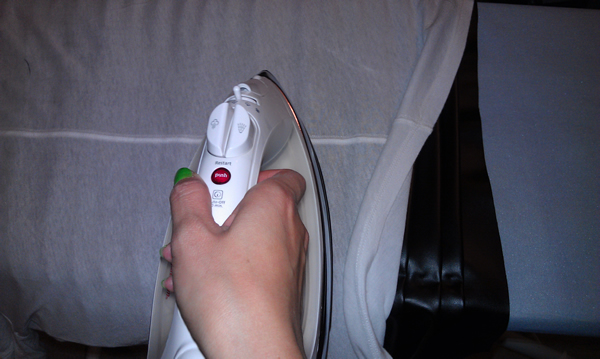 5) I know I said you have to be careful in step 4 but you'll need to be extra careful here. Since you are ironing the top layer, it can melt with an instant touch of the iron. To eliminate this from happening I used Nate's t-shirt (shhhhhhhhhh). Same drill as step 4 but very gently and quickly iron along the pleats.
6) Repeat step 4 and 5 again until all the pleats stays put.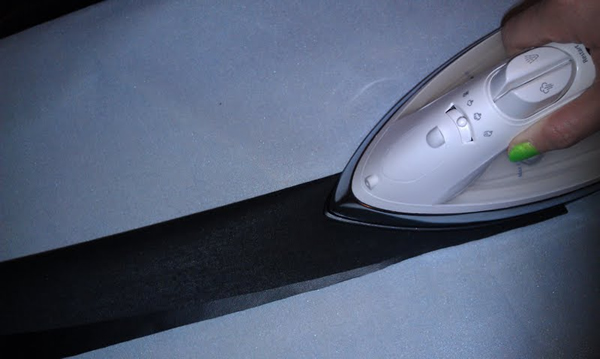 7) Now it's time to iron the waist band. Fold the 4 inch waist band in half and iron on the cloth side (gently and quickly). Repeat until you create a crease then open and refold so the leather/vinyl is showing.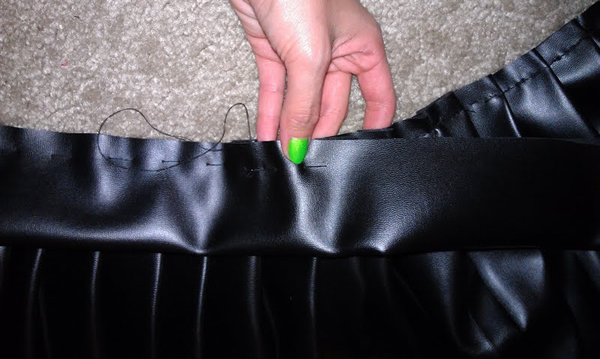 8) Sew 1/2 inch of the waist band to the skirt by hand first to keep it in place. Than run it through the sewing machine. Again, be sure to sew from the cloth side.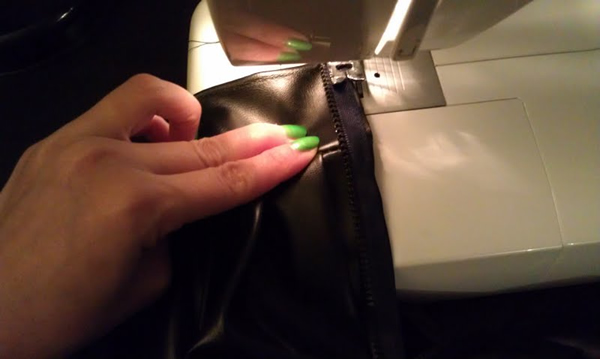 10) Almost there (whew),  attached the ends by sewing in the zipper and finally trim the bottom of the skirt to your desired length.
After attaching the waist band to the skirt, the total length is 17 inches long from the waist down (skirt 15.5 + waist band 1.5).  After trimming the ends, the final result of this skirt is 15.75 inches.
All done! I hope you enjoyed this tutorial…I didn't get a chance to take photos every step of the way so let me know if you have any questions! xo – KTR