Just Another Sundown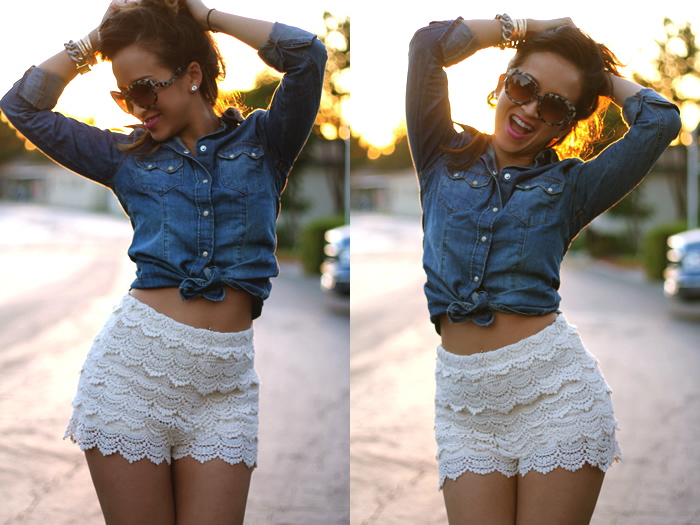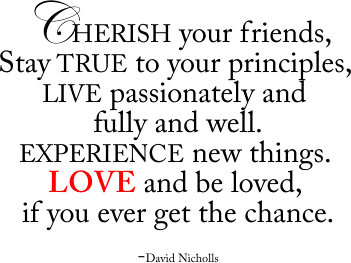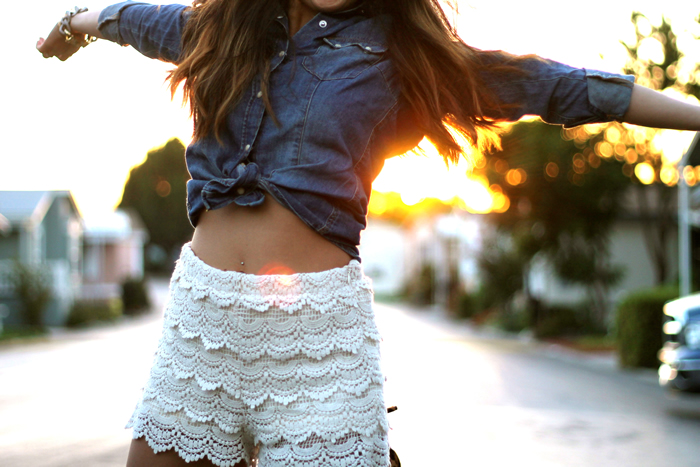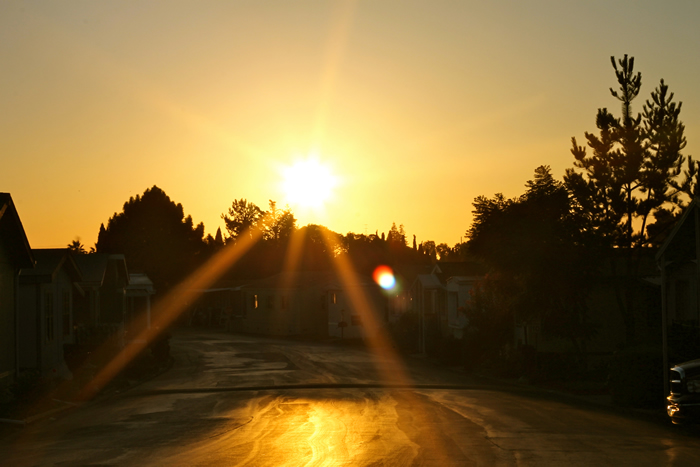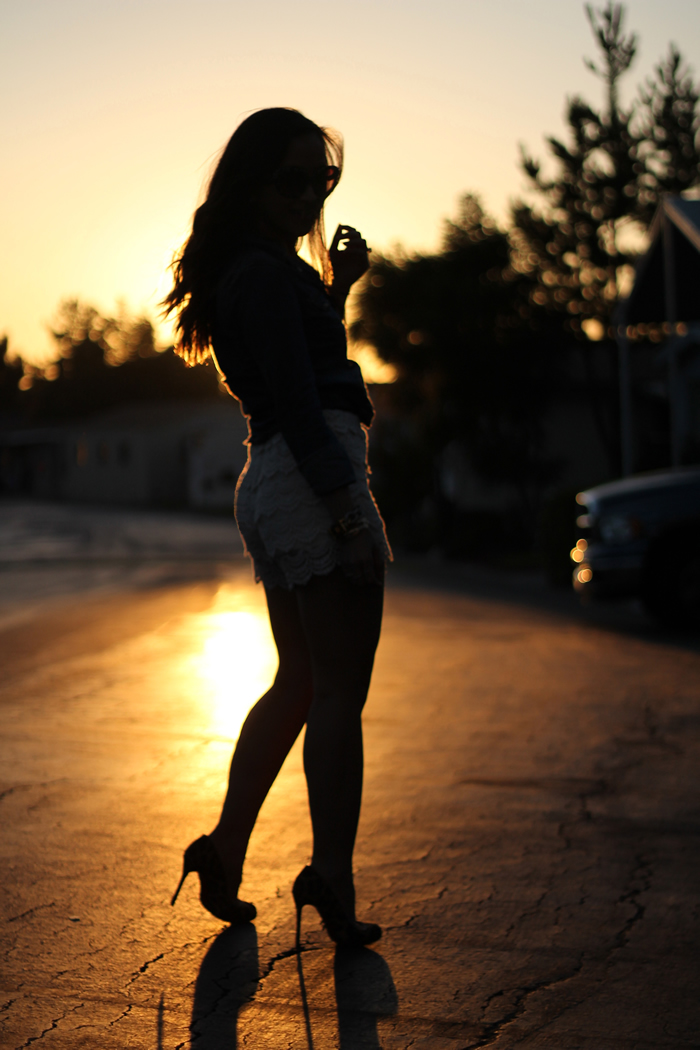 [Photos by NR]
Top: H&M Chambray top | Zara Crochet Shorts (similar here) | Sunglasses: Lumete Vedrina

* * *
I'm obsessed with taking photos during the golden hour. As many of you may already know this takes place one hour after sunrise and one hour before sunset. Since I love to sleep in, I usually prefer the latter. Why I love it? The lighting during the golden hours can completely transform a photo. When the sun is almost horizontal it has the power to outline subjects with a line of soft golden light and illuminates the atmosphere that adds ambiance, interest and drama. My favorite is when the sun is directly behind me. I love how it creates a warm glow highlighting my boring hair!
I remember when I first started taking photos for my blog last December, I don't know much about lighting. I would take photos right smack in the middle of the day when the sun is the brightest and directly faced the sun which created harsh lights on my face. In addition to lighting, good angles and focus also play a strong role. Although I'm not the person behind the camera, I'm always curious about photography and love to learn more about what can make a ordinary photo extraordinary.
If you have any tips on photography or how you like your photos taken, I'd love to hear your thoughts.
Here are a few of my favorite photos while playing with lighting: