IX – XVI – MMXI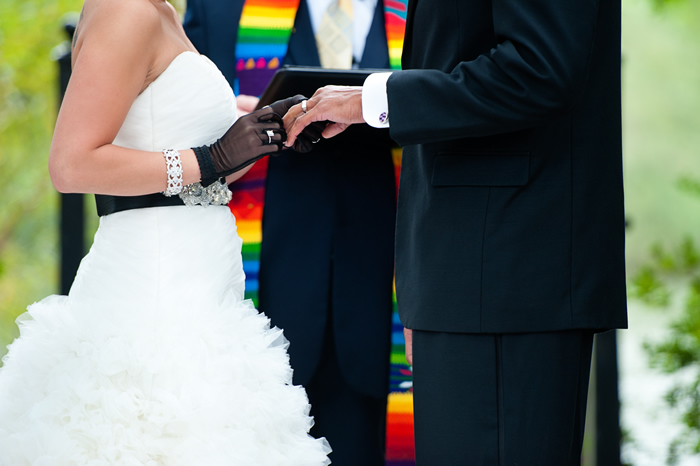 The thing that made our wedding so special are the people. Having all of our family and friends there with so much love is something we are truly thankful for. It was the most beautiful day…to walk down the aisle (actually, very long flight of stairs) and for the first time that day, seeing the man I love, my better half, with tears of joy and a smile of an angel. Everything was just perfect from that moment on.
* * *
Nate and I wanted a cozy little wedding away from the city (he's from NY and I'm from CA). Being on a budget, we wanted a venue that would allow us do a lot of our own decorations and personalization. The Huntcliff River Club in Sandy Springs, GA was the perfect pick for us. Beautifully situated next to the Chattanooga River, the ceremony playground was tucked away under four large 100-year-old Oak trees. Just the perfect amount of shade for a warm September day in Georgia two years ago. The reception was nested on the second floor inside the club house, surrounded by floor to ceiling windows overlooking the ceremony site and the river. It was so peaceful and serene, it was our little tree house.
We had a year to plan, and time flew by quicker than we thought! It started from finding a perfect venue and narrowing down all of our vendors, to creating all the little details such as our save the dates, the invitations, our cupcake tower, our favors, candy buffet, ceremony programs, dinner menus, escort cards, table numbers, and arranging all of the ceremony and reception flowers (what the heck were we thinking?!@). At times I was so overwhelmed and I wished we would have ran off to a small town somewhere in New Mexico to say our I Do's….but looking back now, all the photos and memories made everything so much more special.
I have to say the best part of planning our wedding was bonding and learning how difficult one another can be and learning how to compromise. Nate will falsely accused me of being obsessive compulsive but I have one word for him…Mr. Too-Helpful-Groomzilla. Together, we were a match made in wedding planning heaven. :)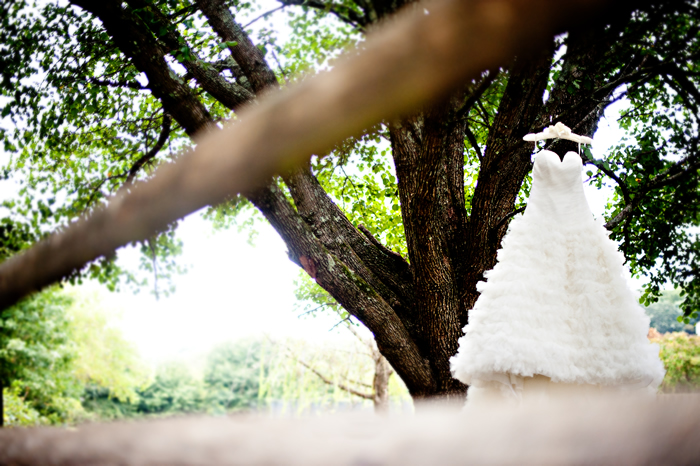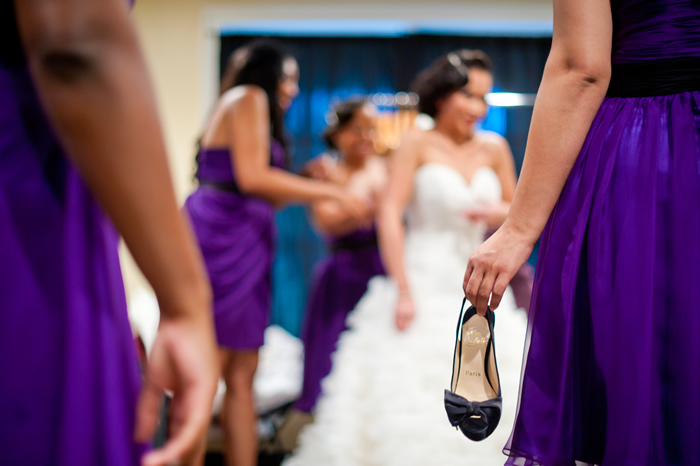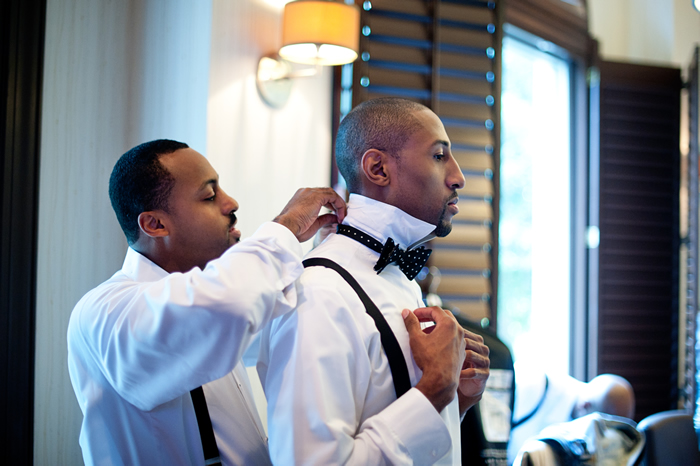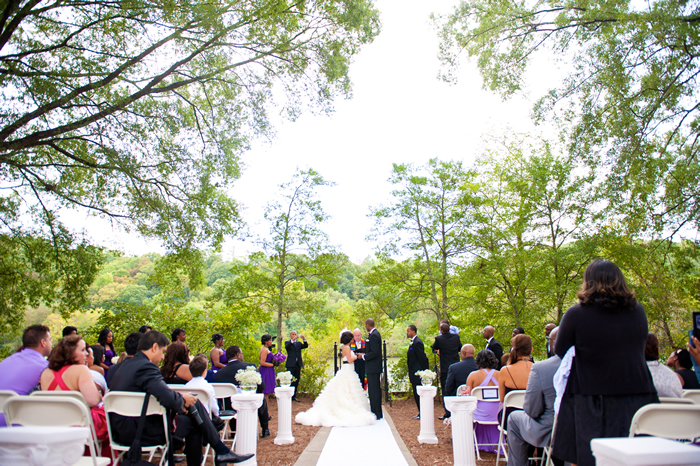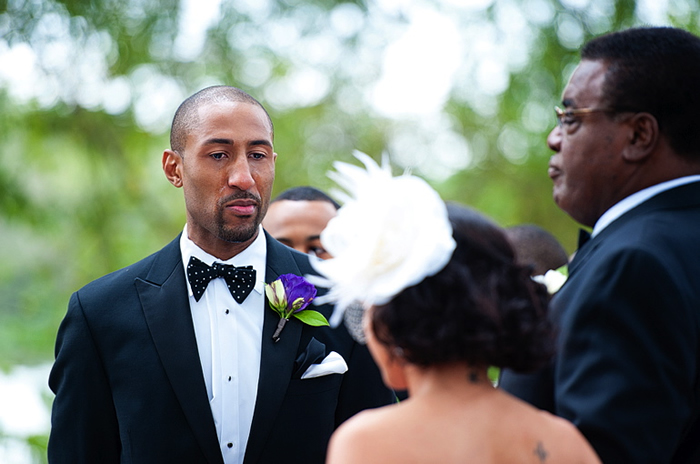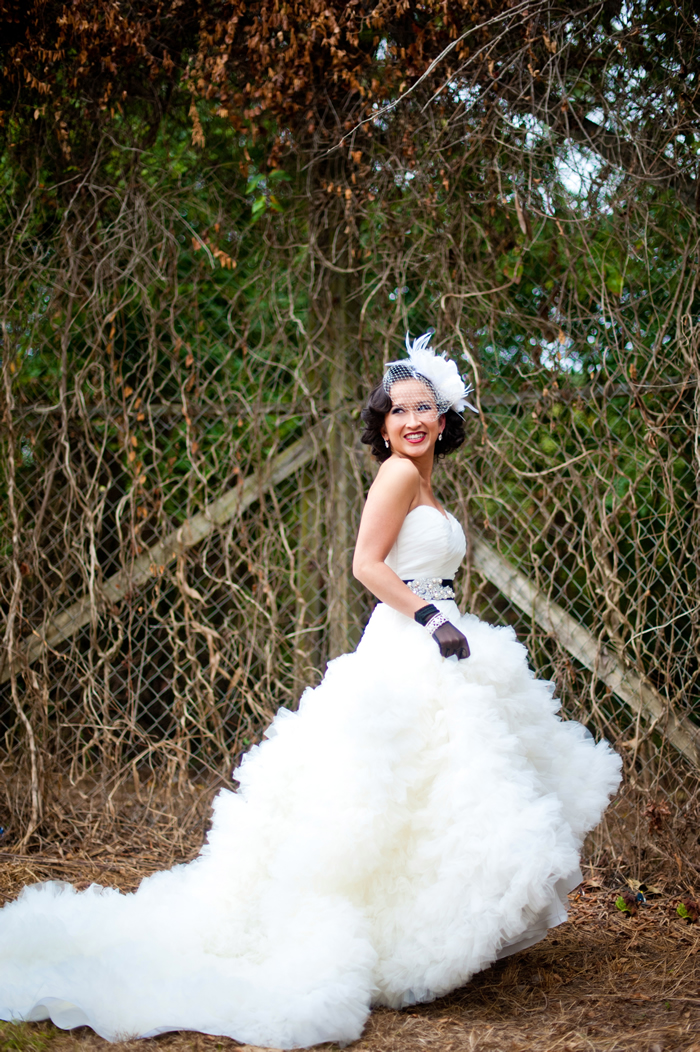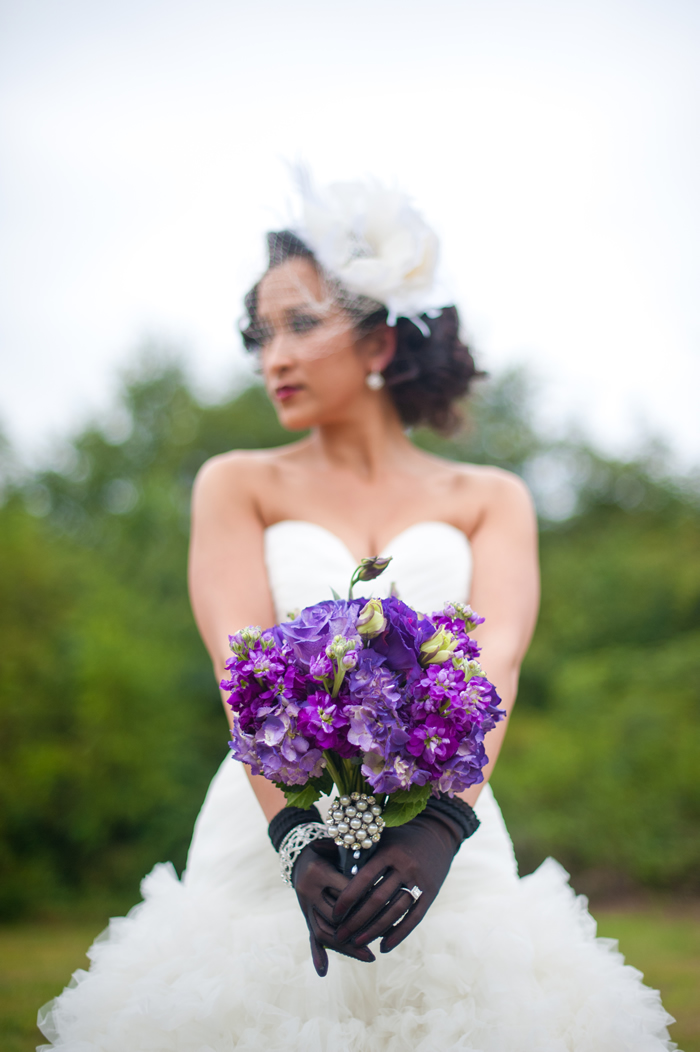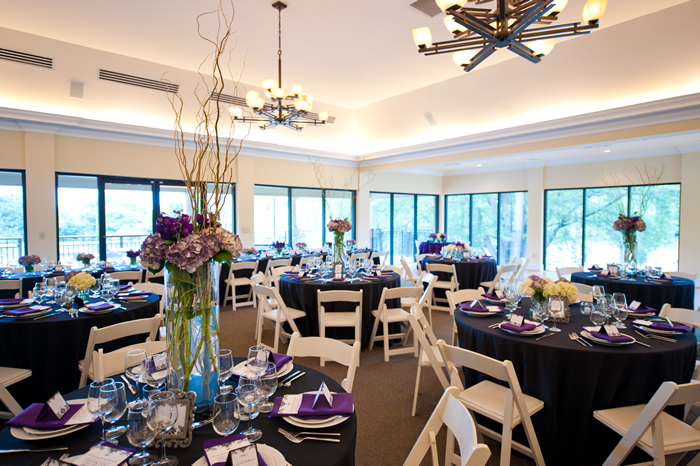 Floral Arrangements
I really hate the thought of spending thousand of dollars on flowers that will die the next day but I also didn't want to have fake flowers. A budget friendly way is to get a resale license and buy wholesale flowers yourself from the market, but to be honest, I don't recommend this. Typically flowers are so fragile that they are best prepared the night before the wedding. The last thing a bride wants to do the night before her big day is to prick her fingers with thorns and develop an allergic reaction from floral overdose. So how did I get what I wanted but still maintain my floral budget?
I looked around for a local floral shop that does arrangements for weddings. Instead of hiring a florist to do all of the arrangements, we hired them to do the bridal party bouquets and boutonnieres only. Then we determined exactly out how many arrangements we will have per table and order all the flowers from our florist (make sure the florist trimmed them for you). All we needed to do was arranged the flowers in vases the night prior. Everything took about 2 hours with a team of 6-7, we saved almost $2,000 and still had the arrangements I wanted!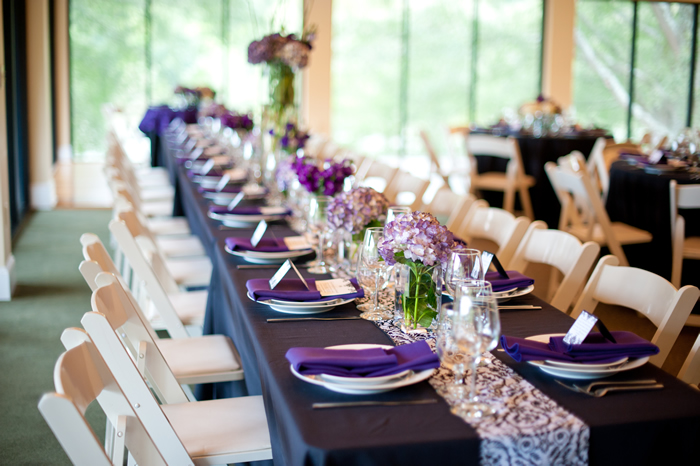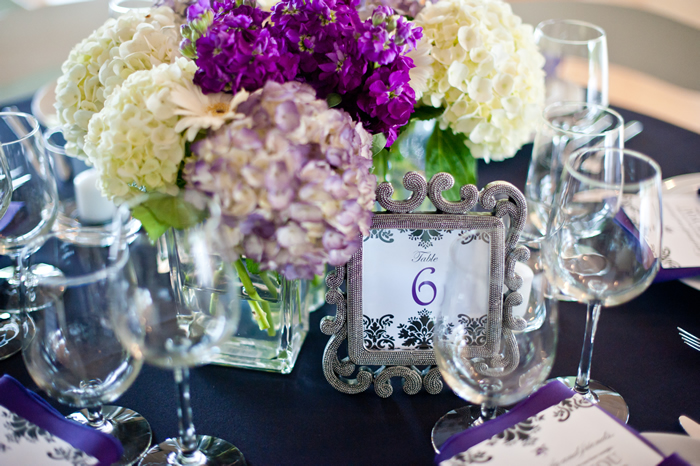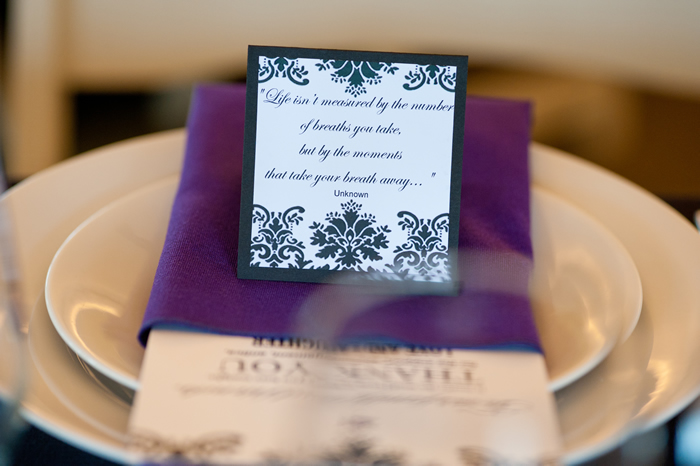 Each escort card had one of our favorite quotes on the back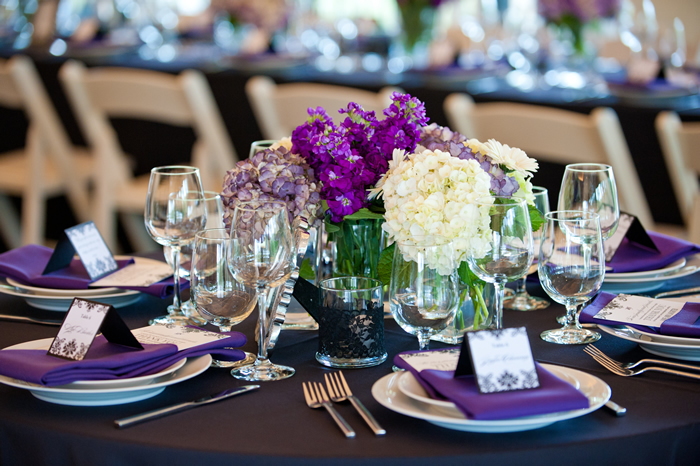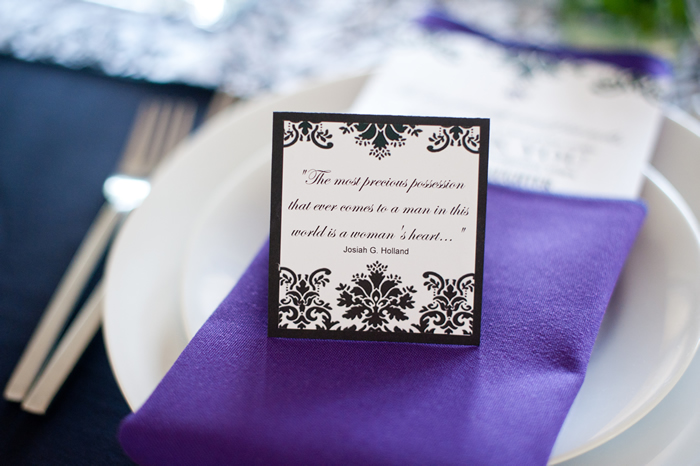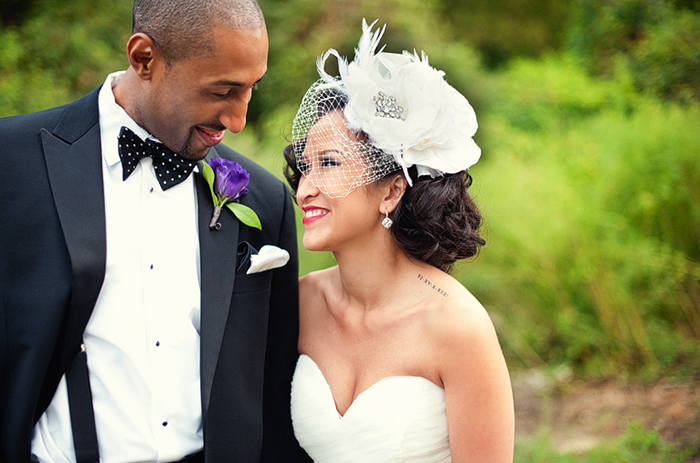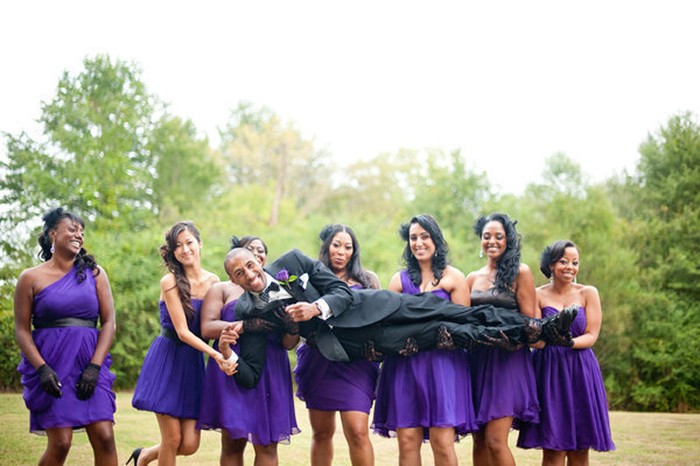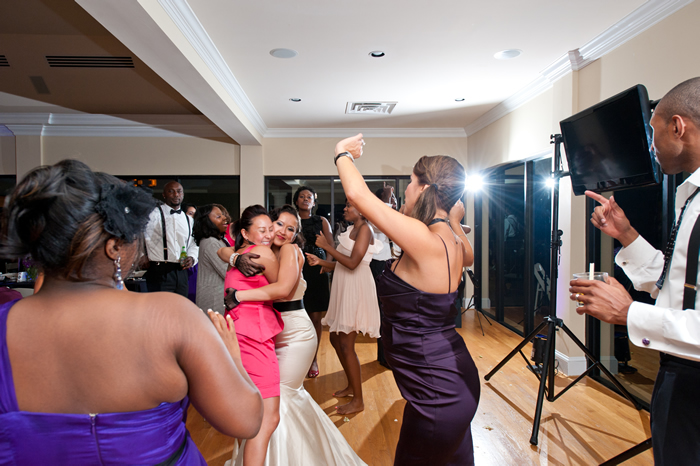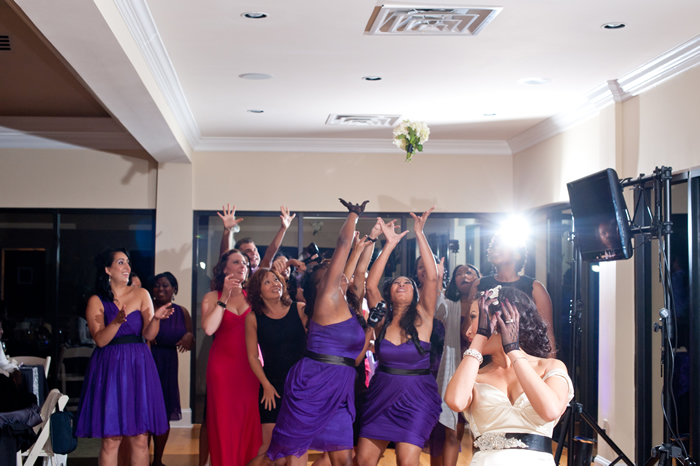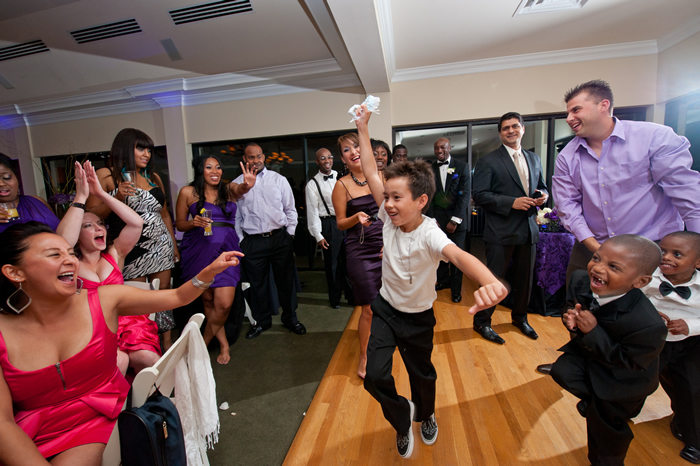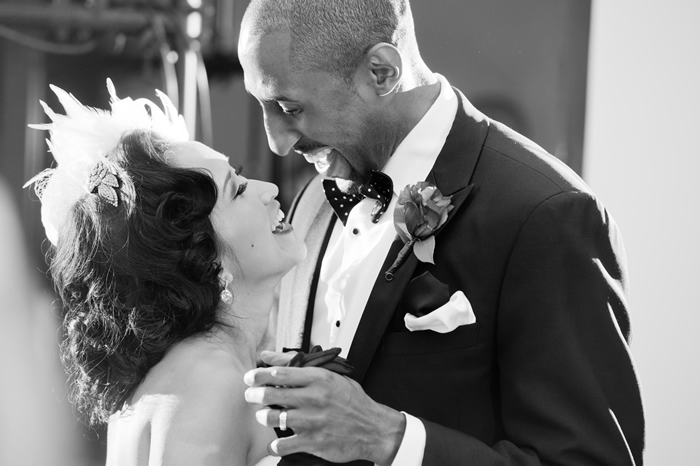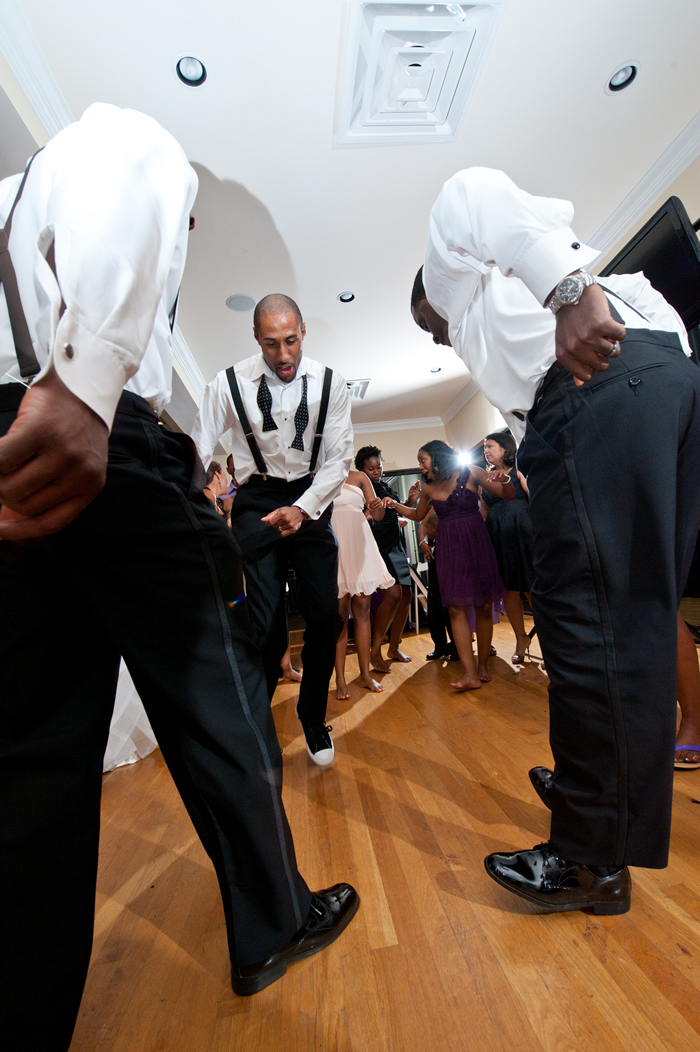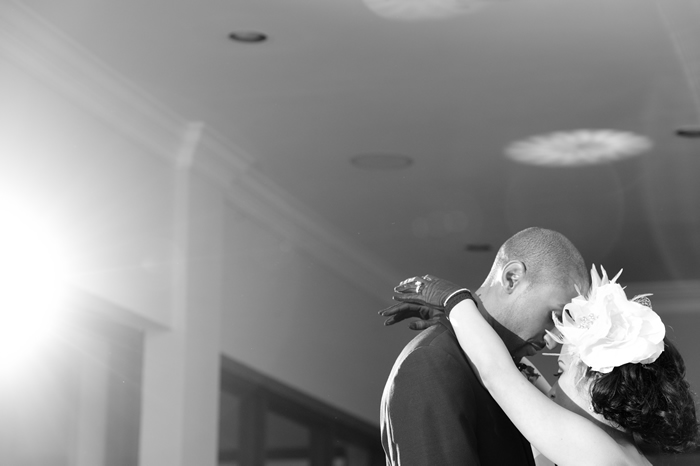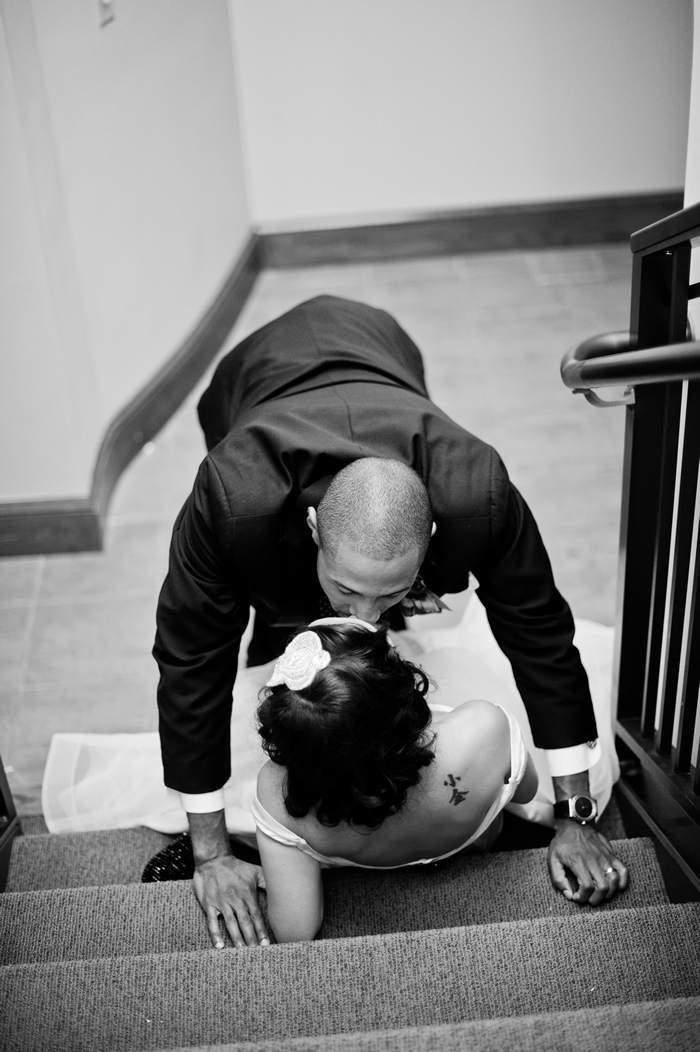 I was POOPED by the end!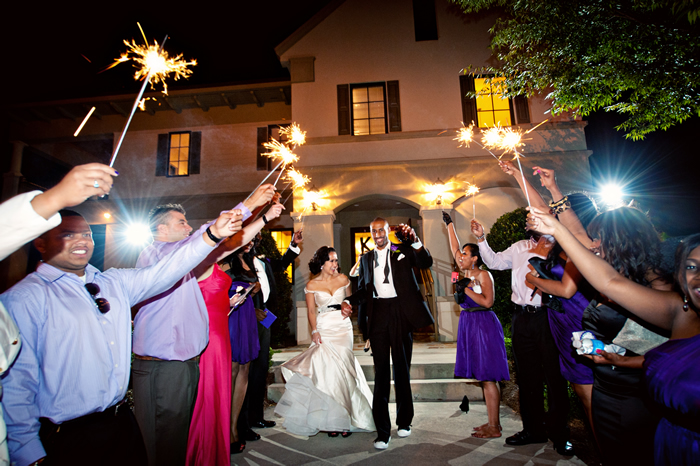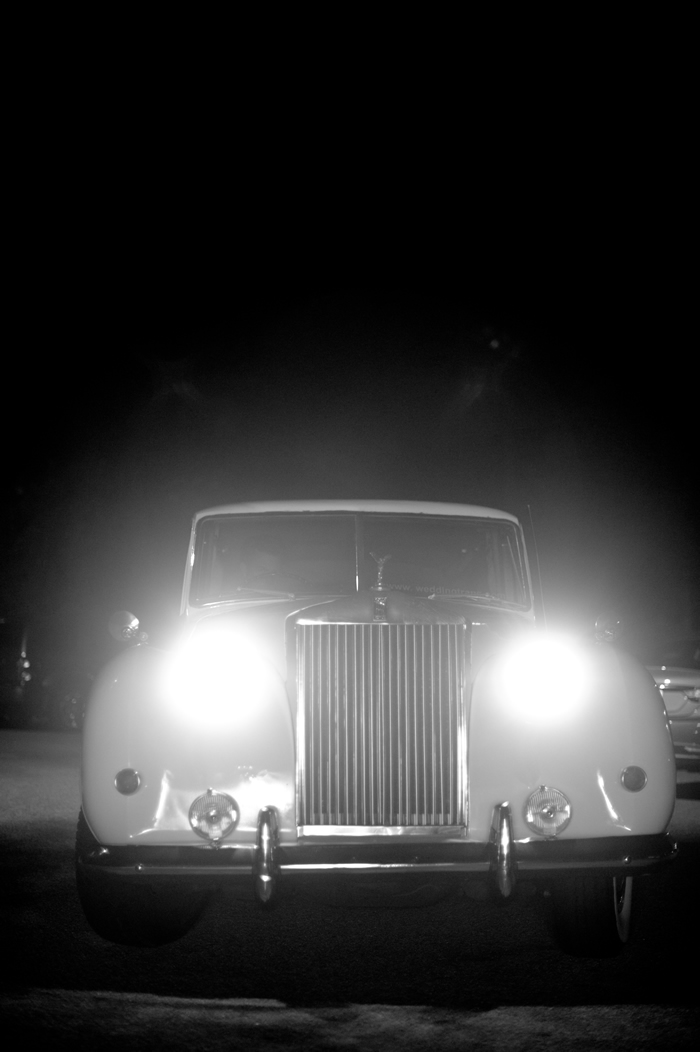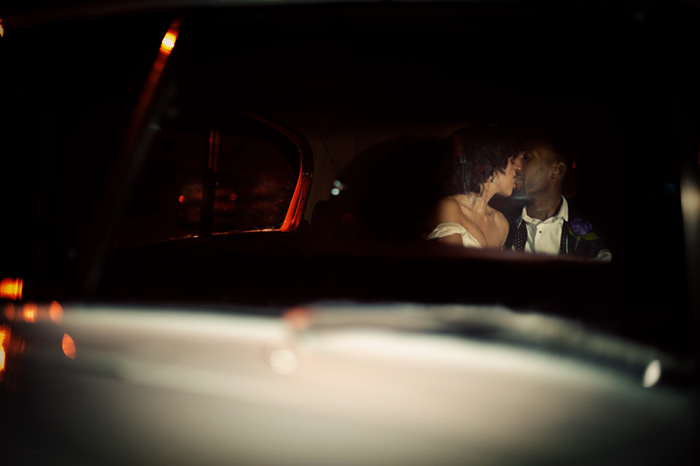 Wedding Photographer: Scobey Photography | Venue: Huntcliff River Club | Event Planner: Danielle Copeland of Simply Charming Events | Flowers: Southern Stems | Wedding Cake: Pink Cupcake Dreams | DJ: DJ Triple M | Transportation: Special Day Limos | Ceremony Dress: Saison Blanche Couture | Reception Dress: Milly | Bride's Accessories: DIY Head band and sash, vintage gloves
* * *
Thanks for letting me share these beautiful memories with you and Happy Anniversary to my hunnie bun!
xo