Introducing KTRSWIM
While growing up, I have always poked my nose in some kind of hobby/business venture… From my grape juice & fresh fruit stand (because all the kids were doing lemonade and I wanted grape!), to friendship bracelets, to shoe laces that matches your top (lol, don't ask), to handmade lingerie (Glamgerie™ )… and then KTRcollection happened. I was tired of seeing over-priced skirts & dresses and not seeing enough prints or colors that I love. So I started making them at home and posted them on my style blog KTRstyle in 2012. I guess you can say with all of my previous hobbies, I started making swimsuit also out of my own agony for not being able to find certain looks that I love.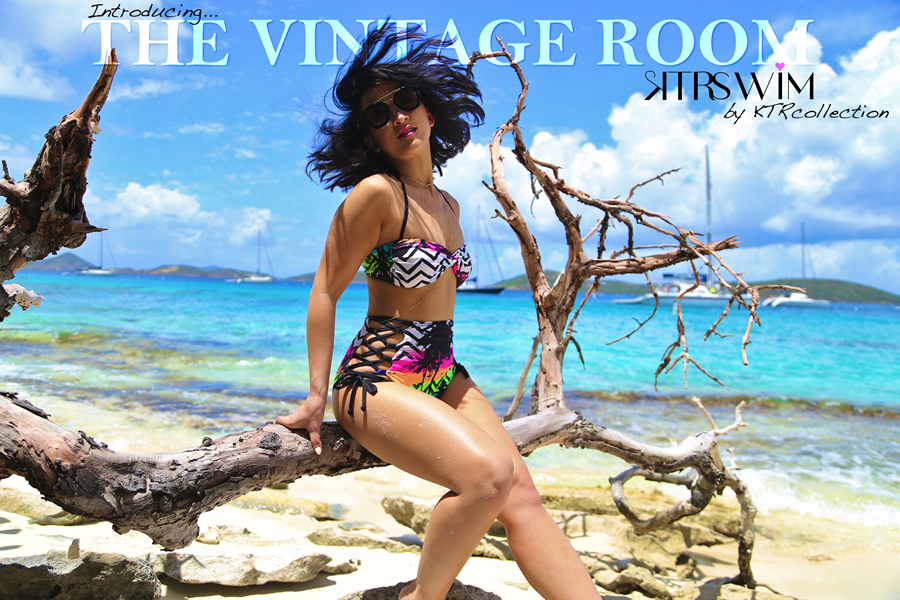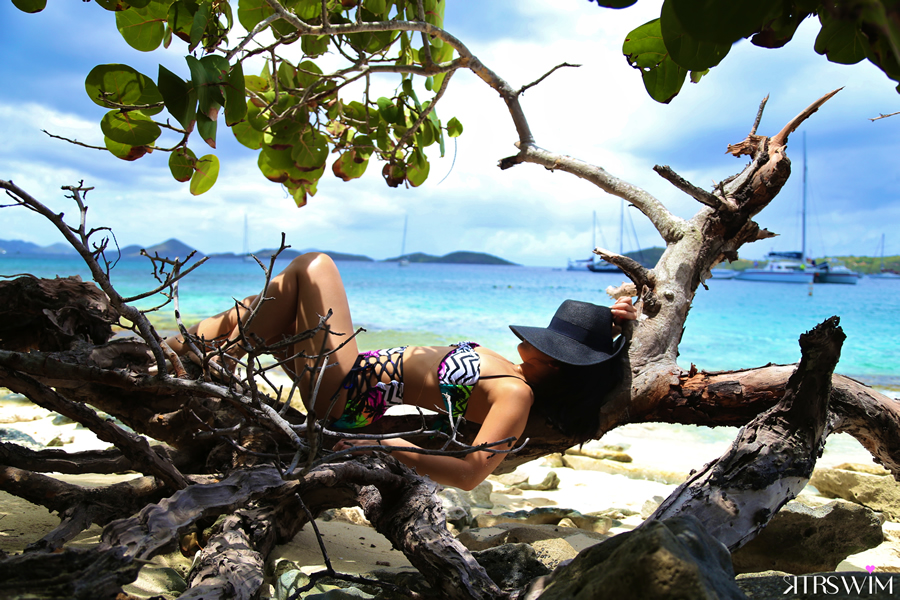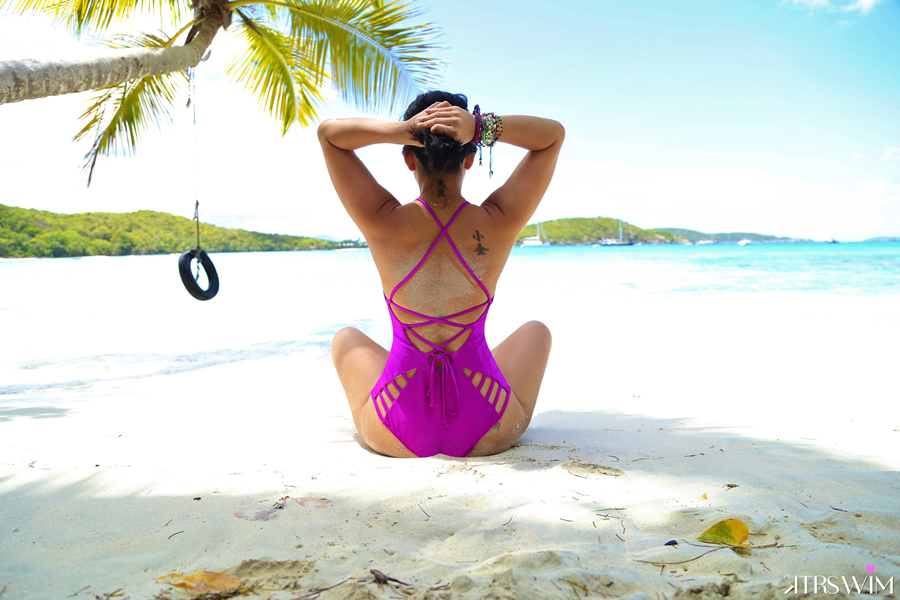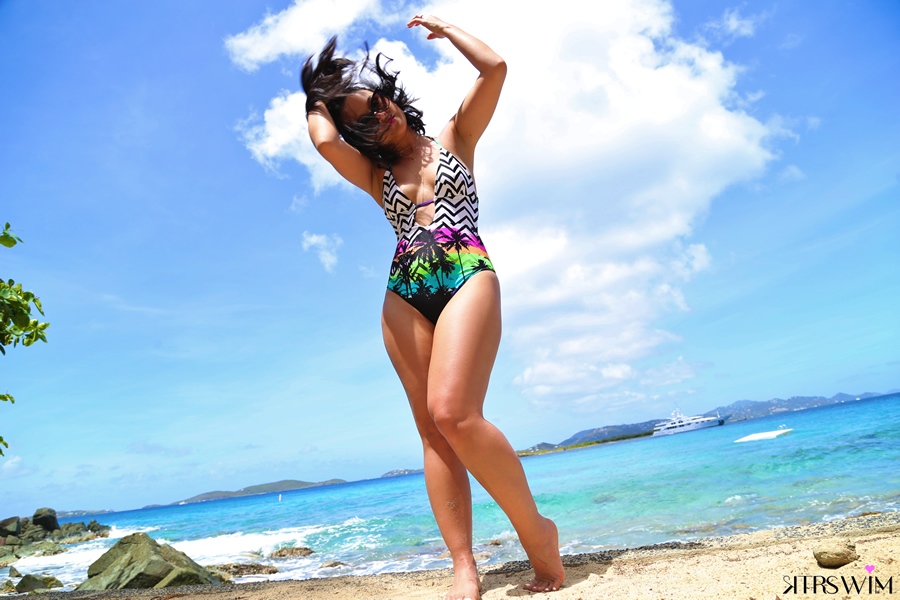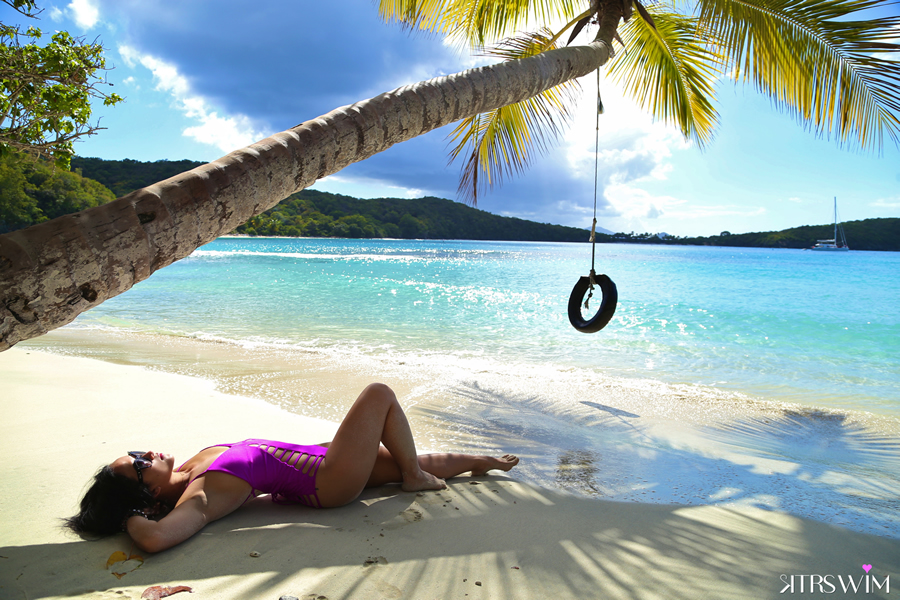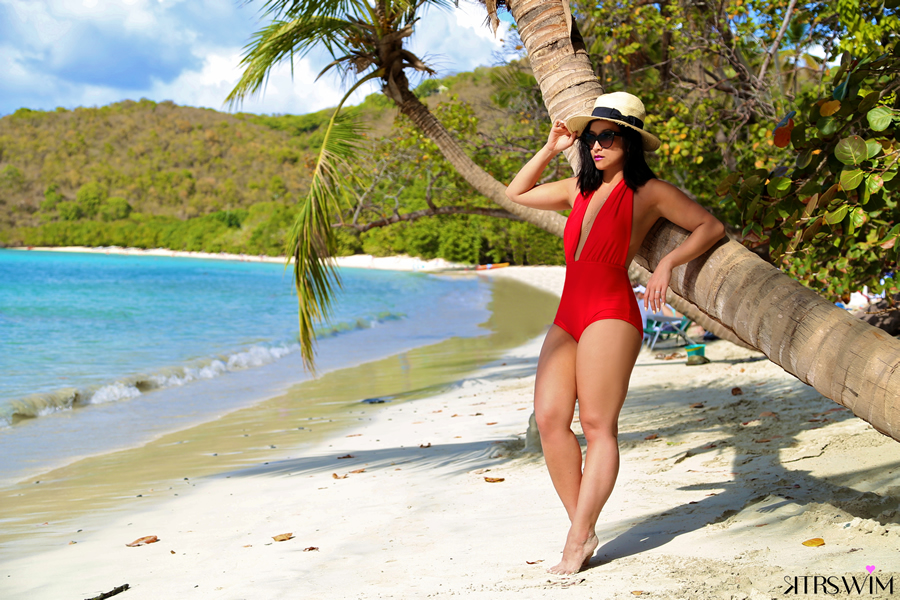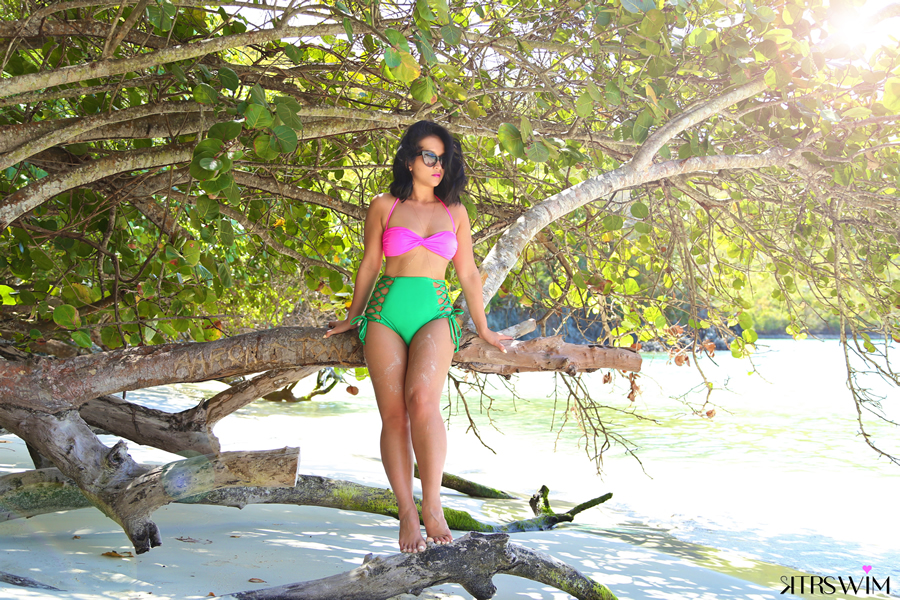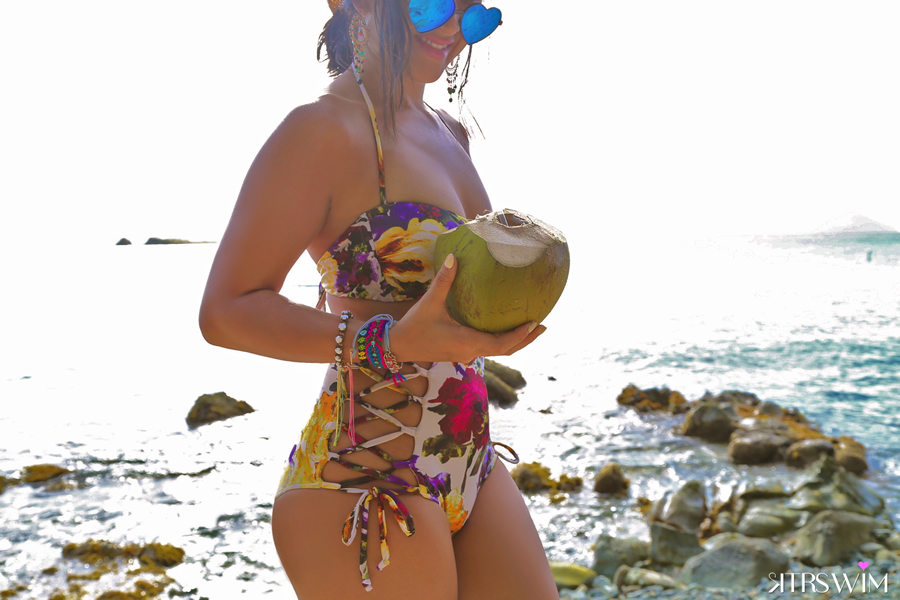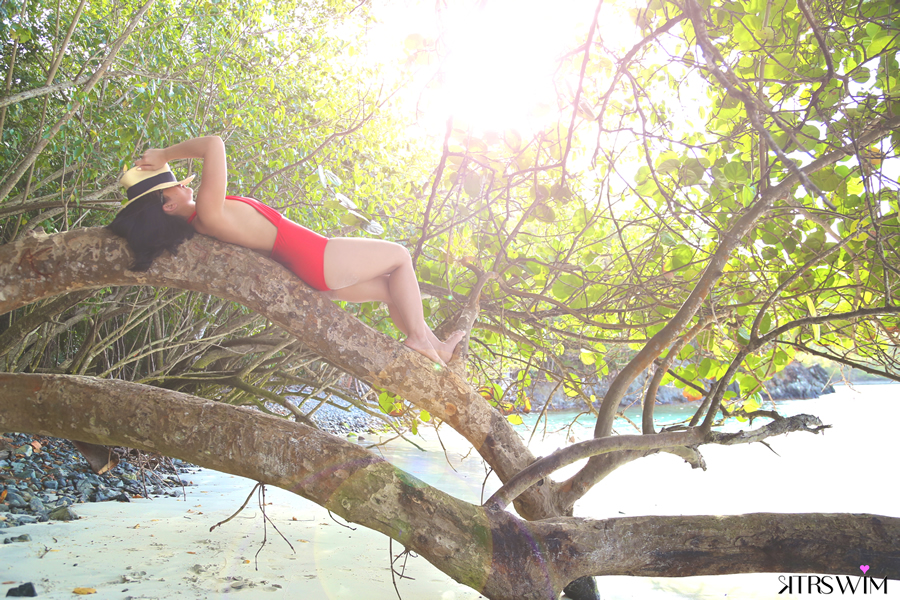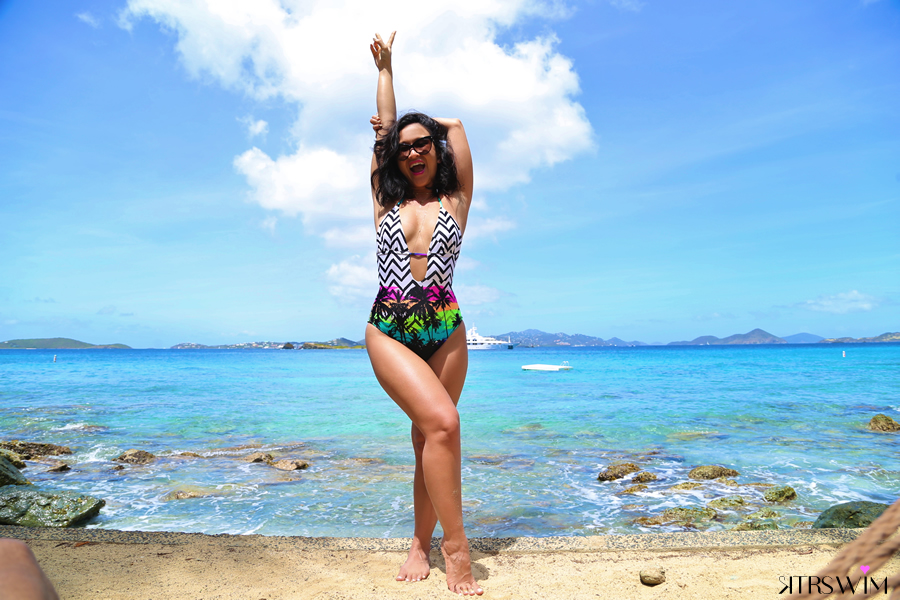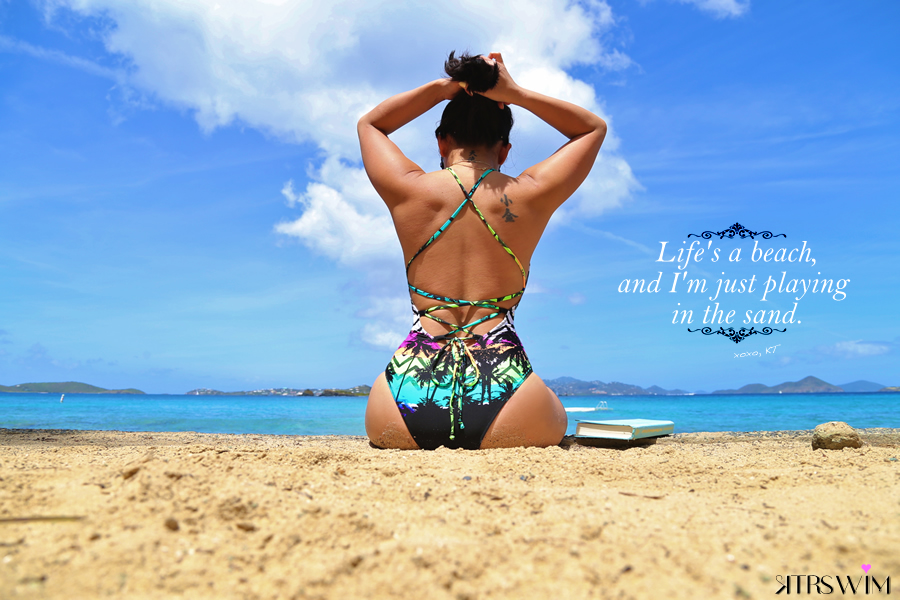 Swimsuits: KTRSWIM by KTRcollection  | Bodychain: Monee Elizabeth | Photos by NLReed | Location: St. John, USVI
* * *
…Even though I'm not much of a swimmer, I love the beach and maybe that's why swimsuits has always been an obsession of mine. I particularly love styles that are a reminiscent of the 1940s & 50s, so when I started working on KTRSWIM early last year, I wanted to create something that has a vintage feel to it. I love the modesty of the one piece and the versatility of the high waist bottoms, but I also wanted something that's fresh, playful, edgy, and a little sassy yet classy. I'm a firm believer that a one piece and high waist swimsuit is just as sexy as any string bikinis. It's leaving a little mystery that's kind of sexy to me. Plus, since I'm usually stuffing my face after laying out, what better way is there to cinch the hell out of my stomach than a lycra swimsuit?! :)
I hope you love this line as much as I do! You can choose from size S, M, L but for a more accurate fit, there's an option for you to enter your exact bust, waist and hips measurements. I totally recommend making sure you get measured before placing your order because each piece will be hand made, one by one to fit each customer's size and color request. Therefore, all pieces will take 2-4 weeks to complete depending on current volume of orders. Also, Prints tend to sell out quickly and may not be relisted, but I'll be adding more prints in the coming weeks with updates via my Instagram. If you have any suggestions/feedback, I'd love to hear your thoughts!
XOXO, KTR