Glitzy Glam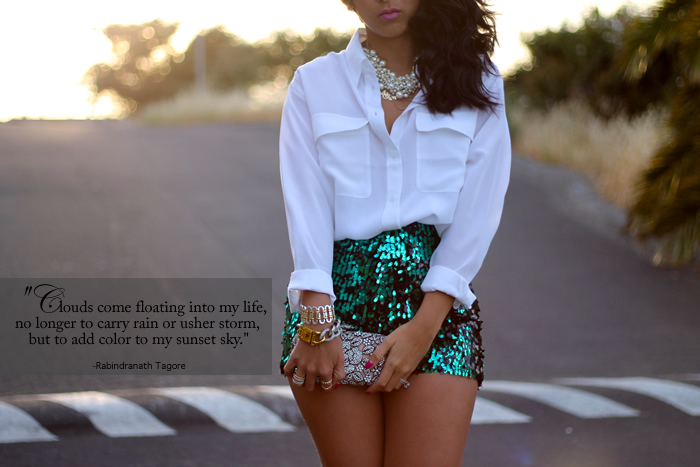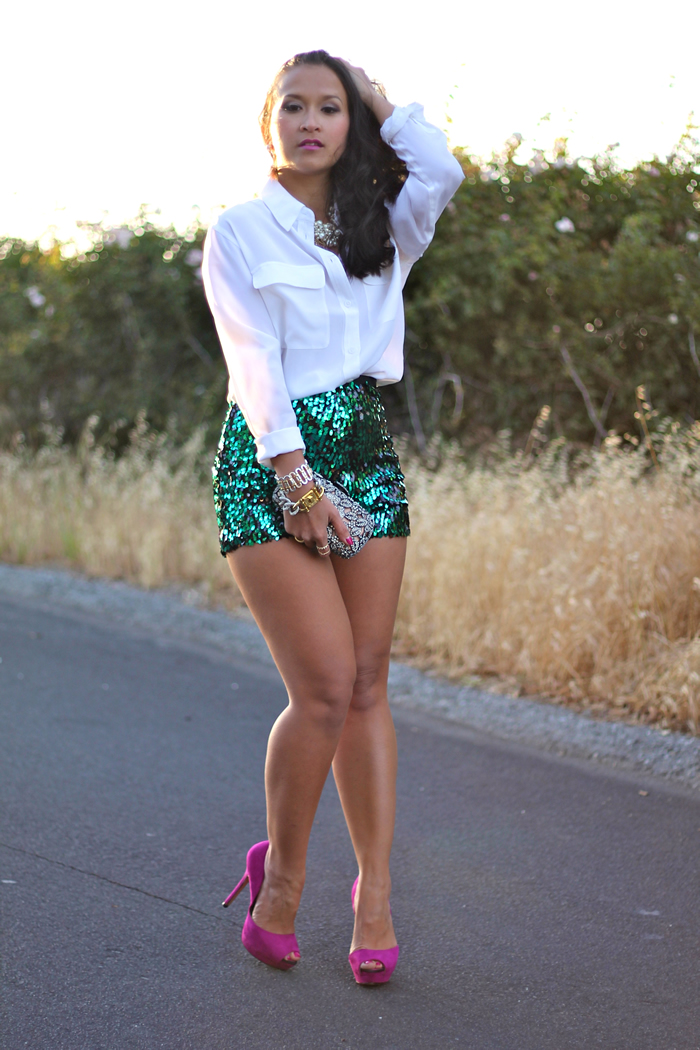 DIY green sequin shorts: My little labor of love before and after.
Growing up we didn't have a lot of money so my mom would get our clothes (I'm the youngest of 3 brothers) from the community church. Although with very little options we were very grateful of course because the clothes were free. I remember this one particular green sequins xmas sweater that apparently was loved by my mother so much she would always have me wear it to school. I used to cry about it but she thought I was so cute and was just being difficult…We used to live in Jersey and during the winter it was freezing cold so I kept it on under my big coat….The freakin' monster itches like hell and I think I could have blinded all the kids in class with the sparkles. Just imagine a bright green sweater covered in sequins with a ginormous tree in the front, and this tree was not your ordinary xmas tree. Anyway, I was the laughing stock for a while so as you can see sequins has never really land a soft spot on my heart.
…But as I got older, I have definitely learned to embrace unique styles, colors, textures and fabrics that I used to shy away from for one reason or another. Yes, even sequins!
Recently I came across a picture on Pinterest of someone wearing a pair of high waisted green sequin shorts and my hate turned into love right then and there. I wanted to add my own twist to it but I just adore simplicity of the white silky blouse tucked into a a pair of glitzy glam sequin shorts. I did however loose the pantyhose and blazer, added layered pearls and a pair of fuschia pumps. Ooh yeah, I think I'm ready for Vegas!
I've tried searching for the lady in green as I would like to give credit where it's due but I can't find her…so if you're out there…Hello and thank you for bringing sequins back into my life (this time without the scary big tree :). xo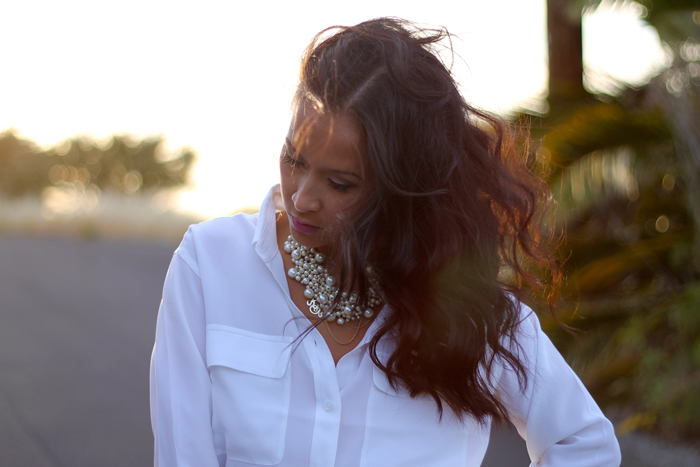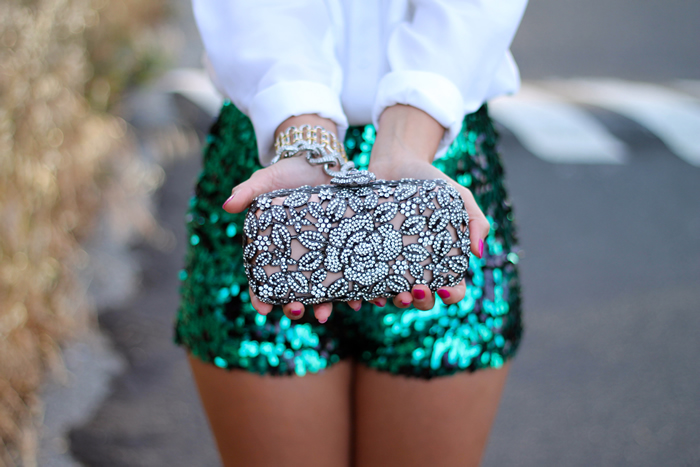 The most beautiful garden of sparkling flowers wrapped intricately over nude satin is this NaTasha Couture clutch. It's the perfect (evening) accessory to add sparkles to any outfit.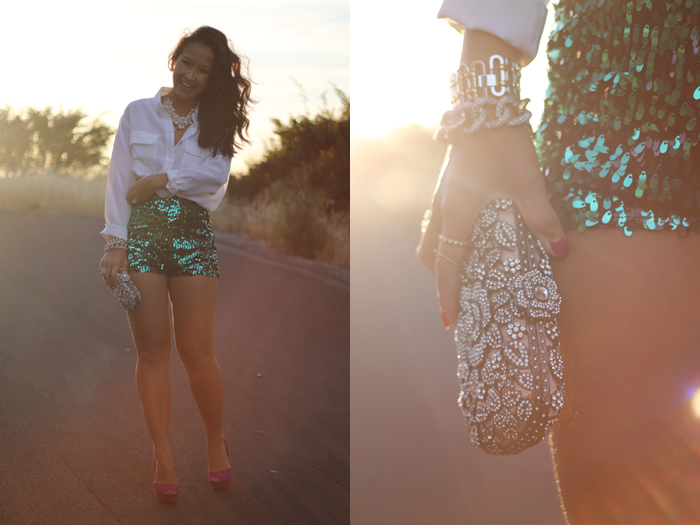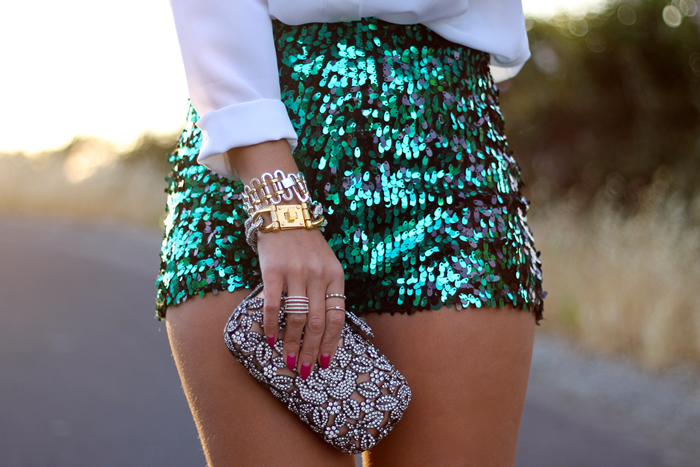 [Photos by NR]   Top:
Equipment
signature white blouse Bottom: DIY green sequin high waisted shorts Shoes:
Zara
fuchsia pumps  / Purse:
NaTasha
Couture crystal clutch Bracelets: Michael Kors 'Collections' two-tone link chain pave bracelet (similar
here
),
Lauren by Ralph Lauren
two-tone oval link / Necklace: Forever 21 pearl necklace  
Happy Hump Day everyone! Thank you for stopping by and I hope you're day is off to a great start!
Love, KTR