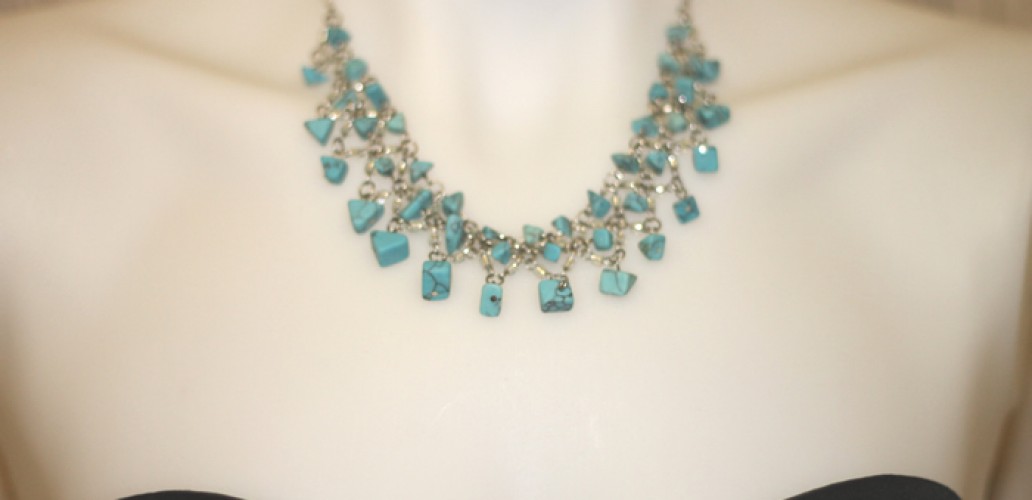 Giveaway: Turquoise Necklace and Earrings Set
When I went on my cross-country road trip some time ago, I purchased these pretty jewelry sets from a random boutique in the middle of no-man's land. I had no clue where we were at the time, but our surroundings consisted of very dry land, prickly cactus and out of nowhere was this cute little store that carried all these crafty and vintage stuff.
I love the elegant design of the first necklace and the charming simplicity of the second. The turquoise stones are beautifully crafted by the store owner herself who helped me pair them with the matching earrings.
…But since I wear gold-tone jewelry 99% of the time, I never ended up wearing these.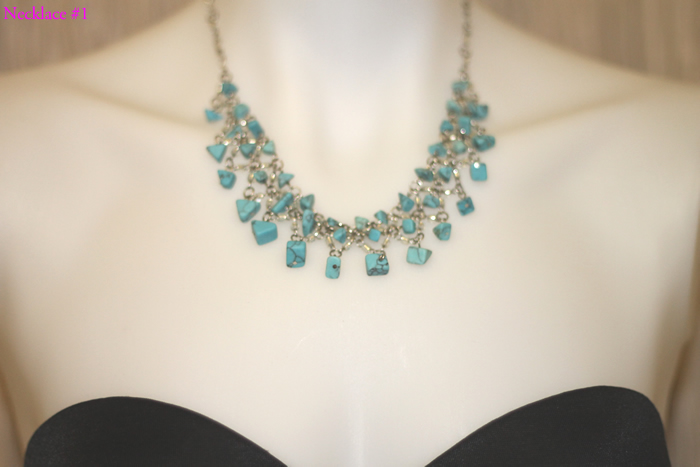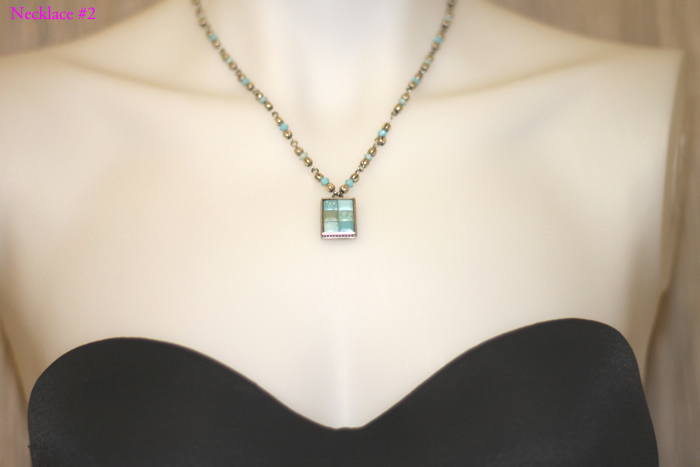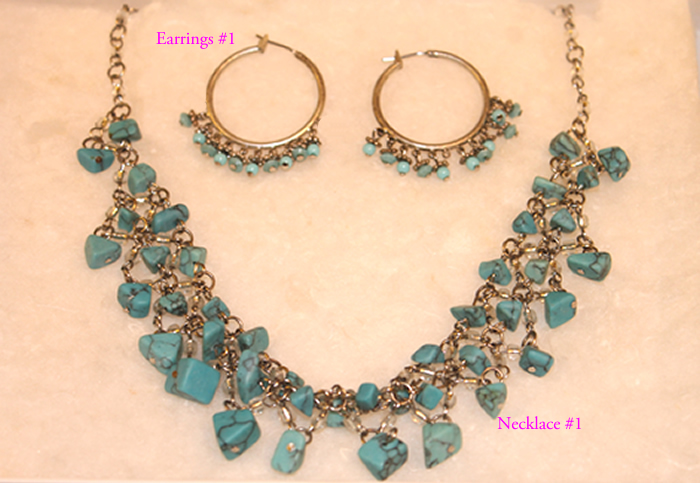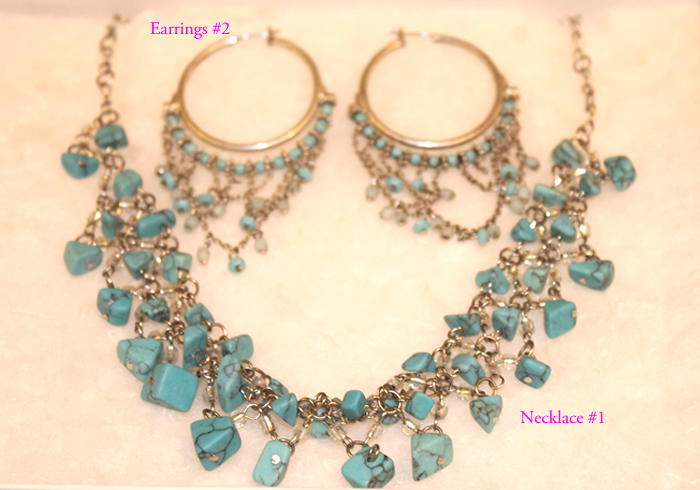 Giveaway ends March 13th. Good luck!
There are two necklaces and two pair of earrings. The winner will select 1 necklace and 1 pair of earrings of their choice. I hope this contest will find a good home for one of these sets. And whoever wins, I'd LOVE to feature this with your outfit on my blog!
* This giveaway is open to everyone and include free domestic and international shipping. 
See below on how to enter: The more points, the more chances you have to win!
** UPDATE on Monday, 3/12/12:
I just want to THANK YOU for participating in my first giveaway! 
Congratulations Entry #117 for winning one of these necklace/earrings set! Please send me an email with your info and let me know which one you would like me to send to you.Thanks again for participating! :)