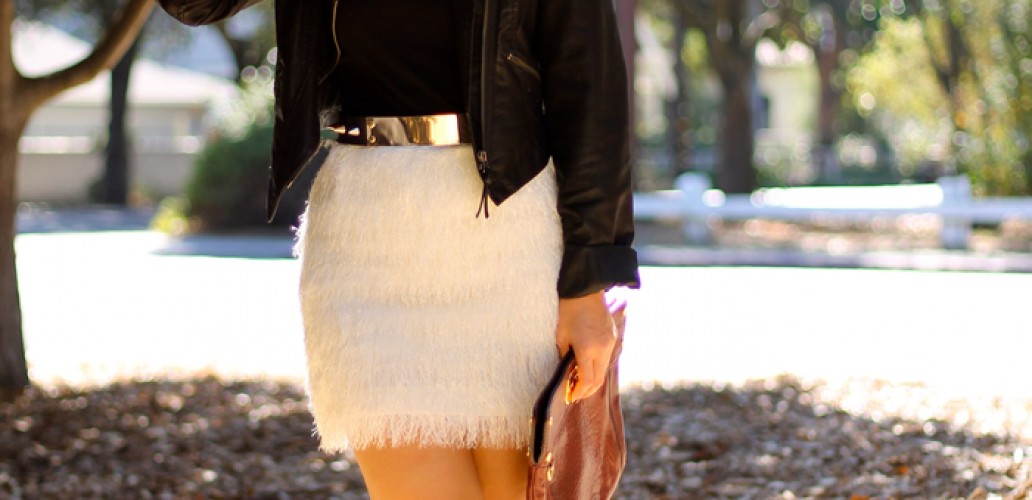 Fuzzy Feelings
[Photos by NR]
Top: James Perse black tank, Free People crop vegan leather jacket | Bottom: H&M fuzzy white skirt | Shoes: Classiques Entier pumps | Necklace: link chain necklace (similar here, here and here) | Glasses: Dior cat eye sun glasses | Belt: Asos spikes belt
* * *
I have been looking for a furry white skirt for a while and when my girl Sab from Rouge Spark saw this at H&M, she quickly picked it up for me anticipating it will sell out (thanks babe!!) and I think it did because I haven't seen it in stores since. Love the feminine fuzzy flare of this skirt, not quite fur, not quite fringe. Just perfect.
P.S. I noticed some has mentioned that the belt doesn't fit or it's out of stock in your size. You can still get it and use a leather hole punch pliers from Michaels to create holes so it will fit snug to your waist, then trim off excess leather :)
Happy Monday lovers!