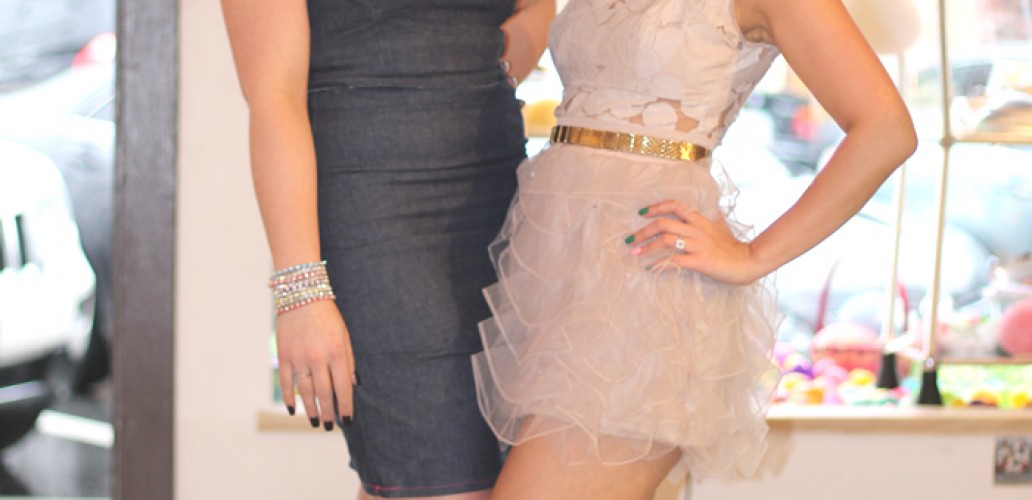 Fashion & Friendship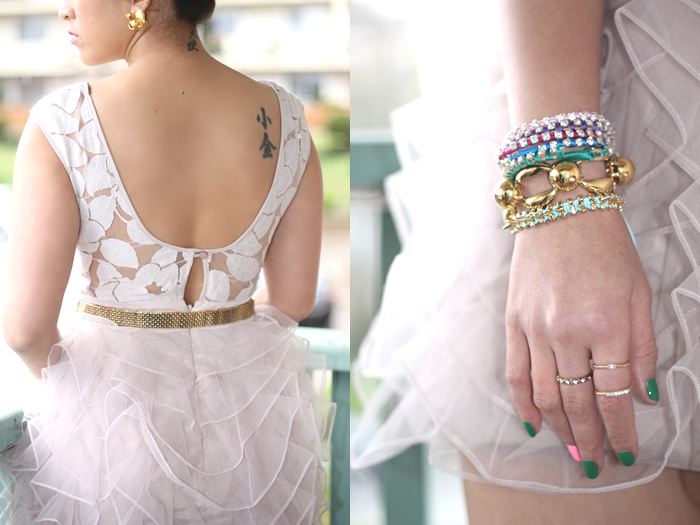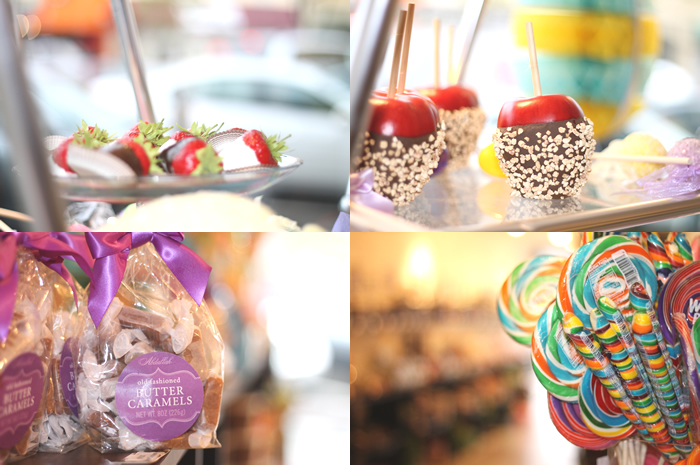 When I first met Becca of BDezigned a few years ago, I knew right away we would be good friends because we have so much in common. I think we're both pretty crafty and we love to DIY everything (Becca makes jewelry & fab wedding projects and I make lingerie), we are passionate about fashion…and well we both love to shop! We have collaborated on many projects in the past (including our BGlam parties) and this time it's the K&B Fashionista Party!
It's all about fashion and friendship, so what is better than getting together with good friends and meeting new friends who share common interests over a glass of champagne and sweets? This was our first get-together (theme: the party dress) so we kept it small, but we hope to have many more in the future with different fun themes.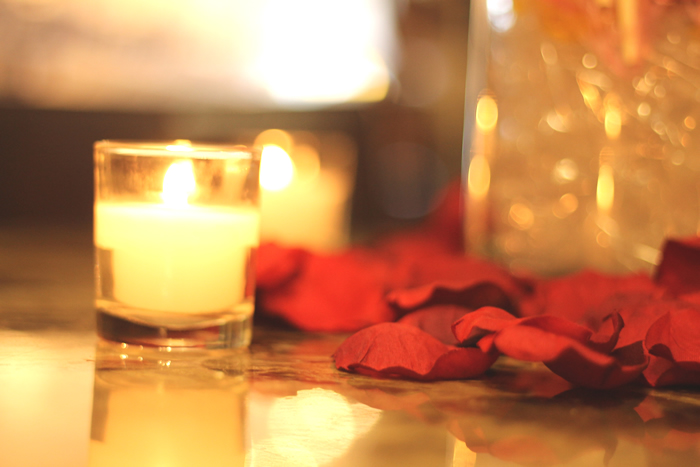 Sherona's Chocolate was where we sipped on champagne and sangria, while dipping our strawberries and marshmallows in chocolate fondue fountains… Sherona and Megan was such a pleasure to work with. If you haven't already, check out their cute little shop in San Mateo for your next event or if you just need a sweet fix.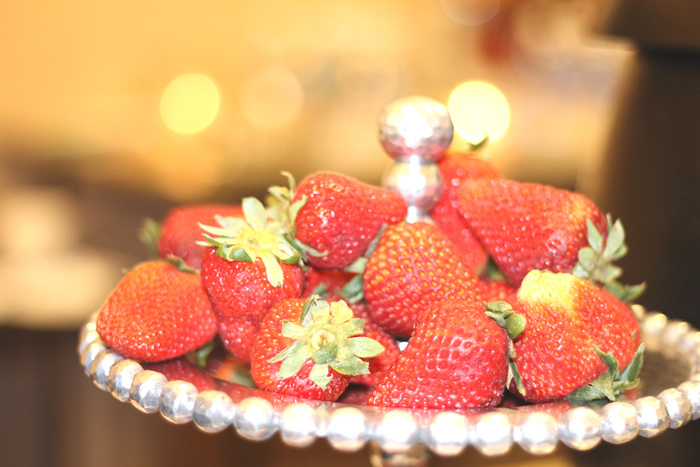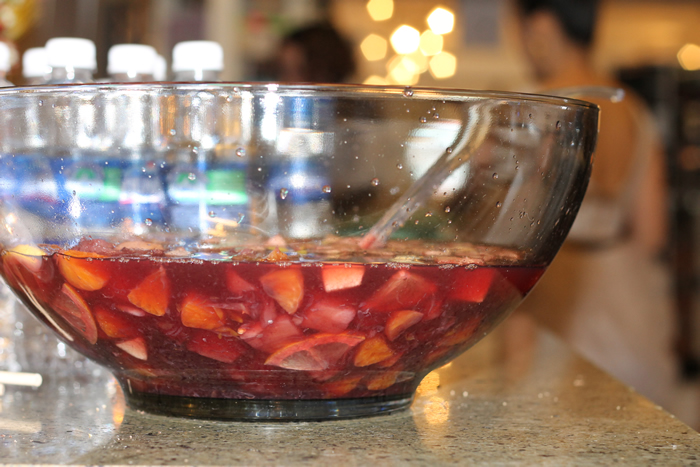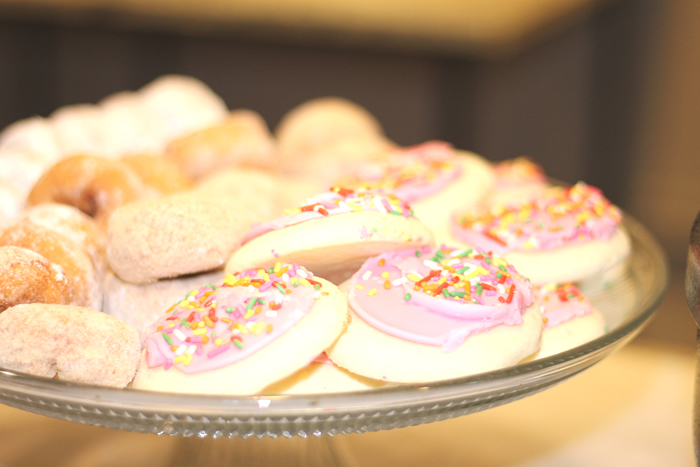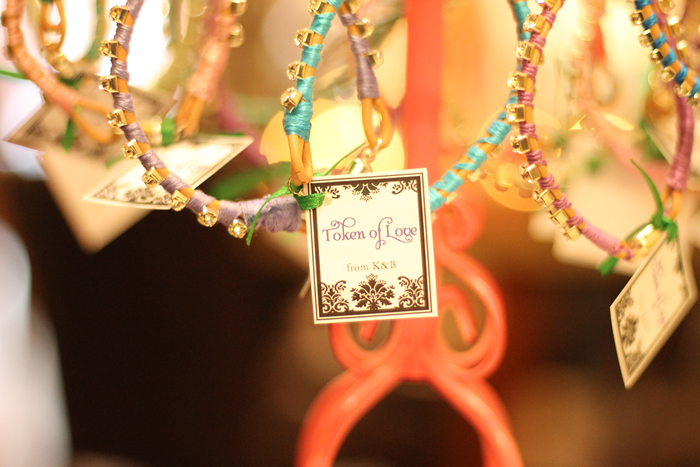 Remember in my recent post "Token of Love" where I mentioned I spent the weekend making these bracelets for a special occasion coming up? This was actually a token of "our" love for the guests! :)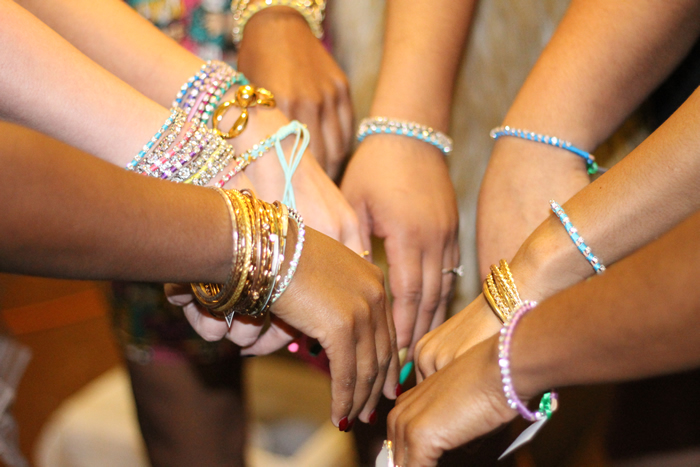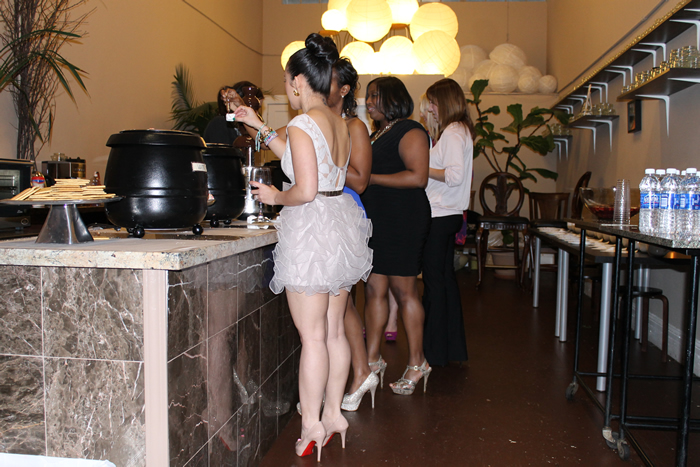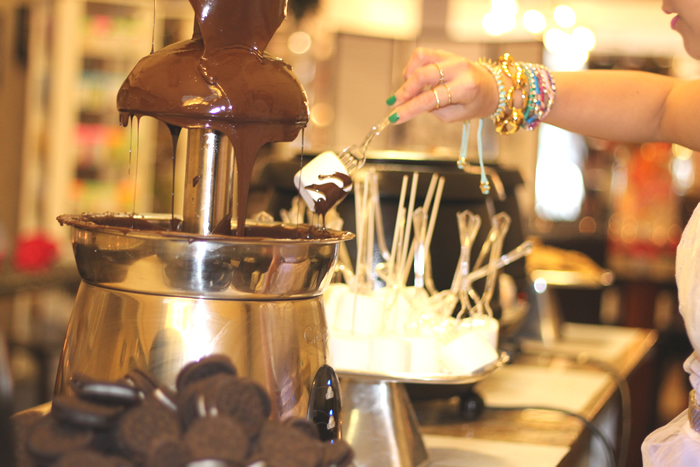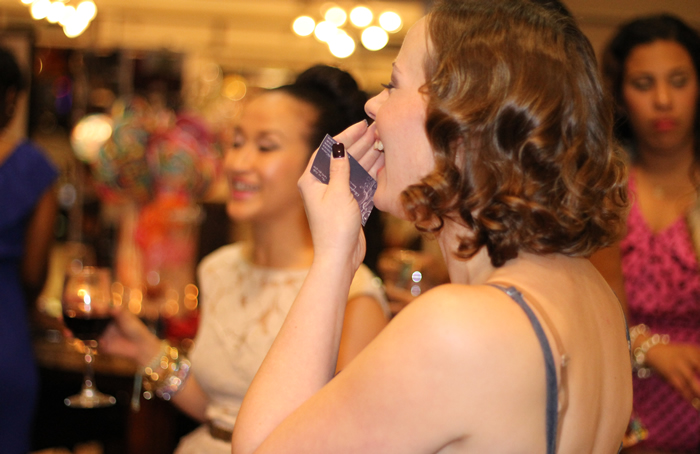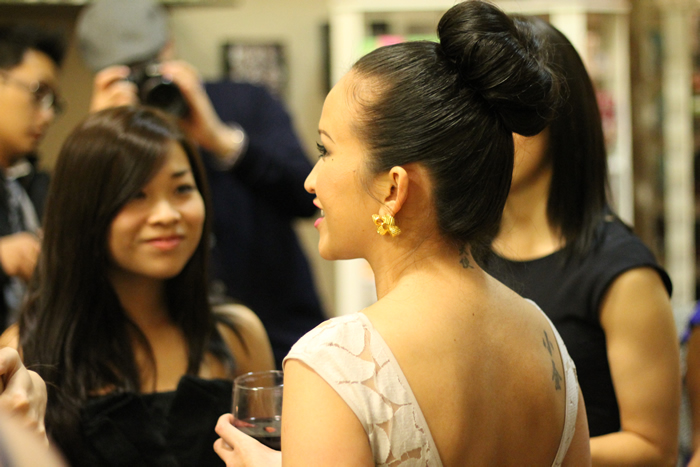 I started my personal style blog a few months ago (late December) and was lucky to come across some really sweet bloggers in the SF area. I thought it would be awesome to meet and chat with the ladies whom I've only interacted with via blog comments…and I had the pleasure of meeting Sabrina, Melissa and Jessica this weekend. They are so sweet and even prettier in person as they are on their blogs.
Jessica of Hapa Time and Melissa of Pretty in Polka Dots looking oh-so pretty!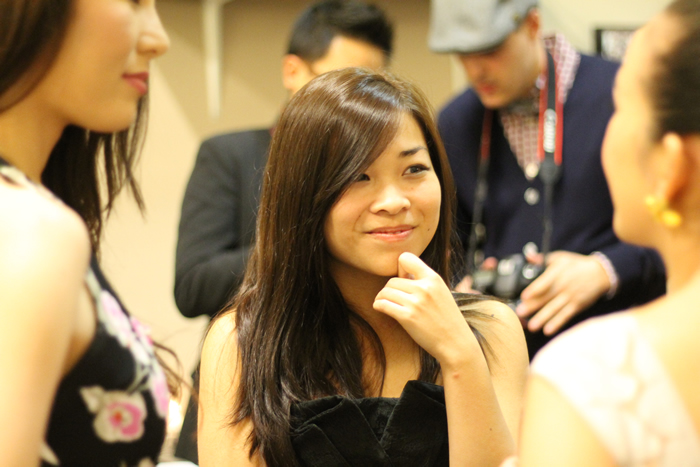 So glad Sabrina of The Petite Style made it! She's such a sweetie and I love our girl talk! :)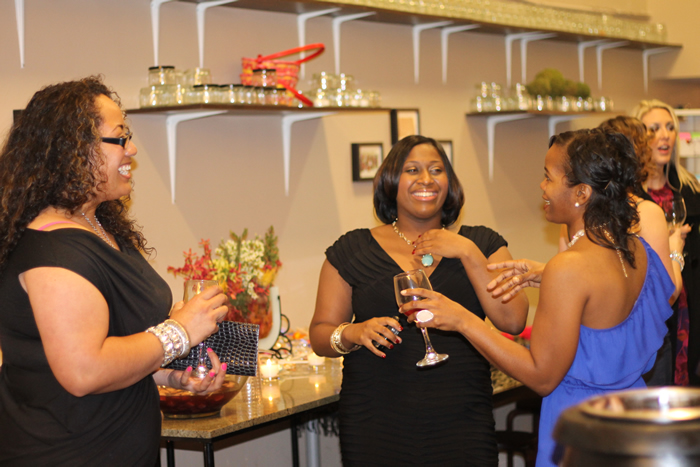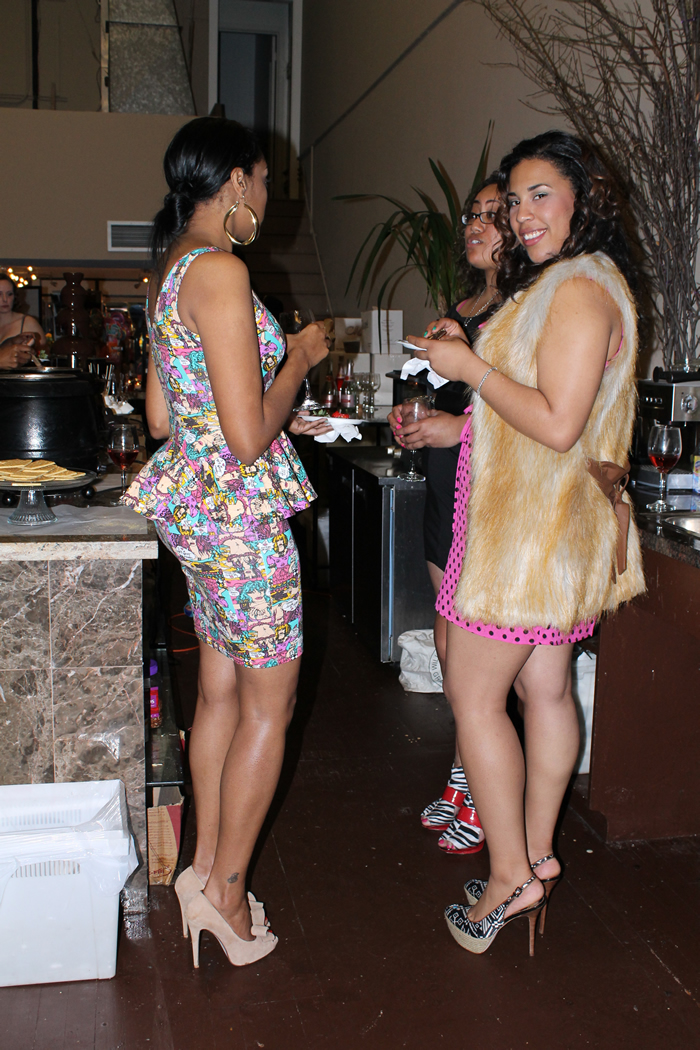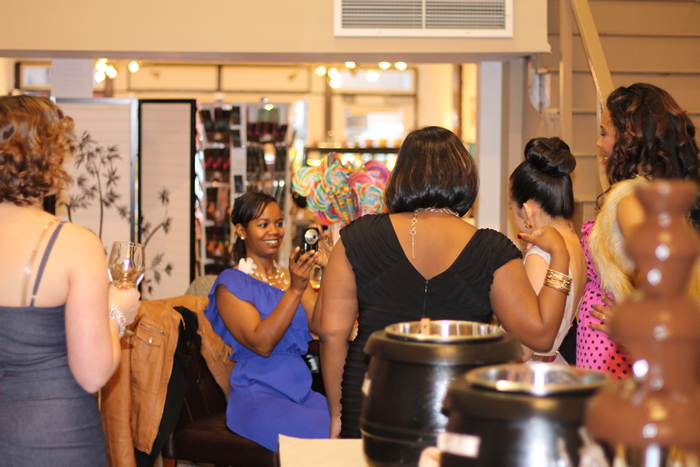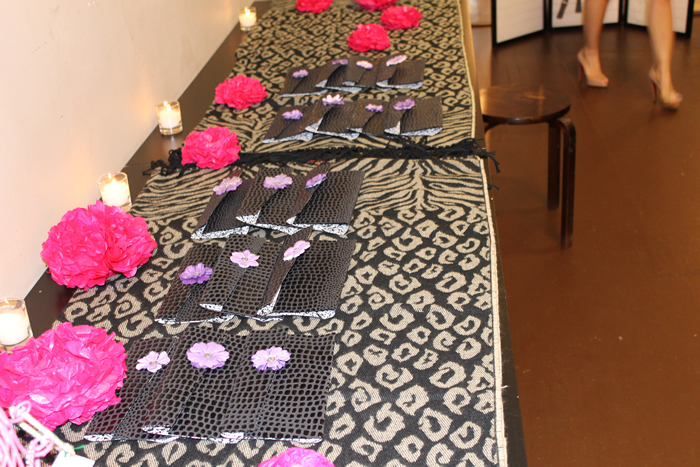 Becca made these adorable paper clutches complete with damask lining and pockets!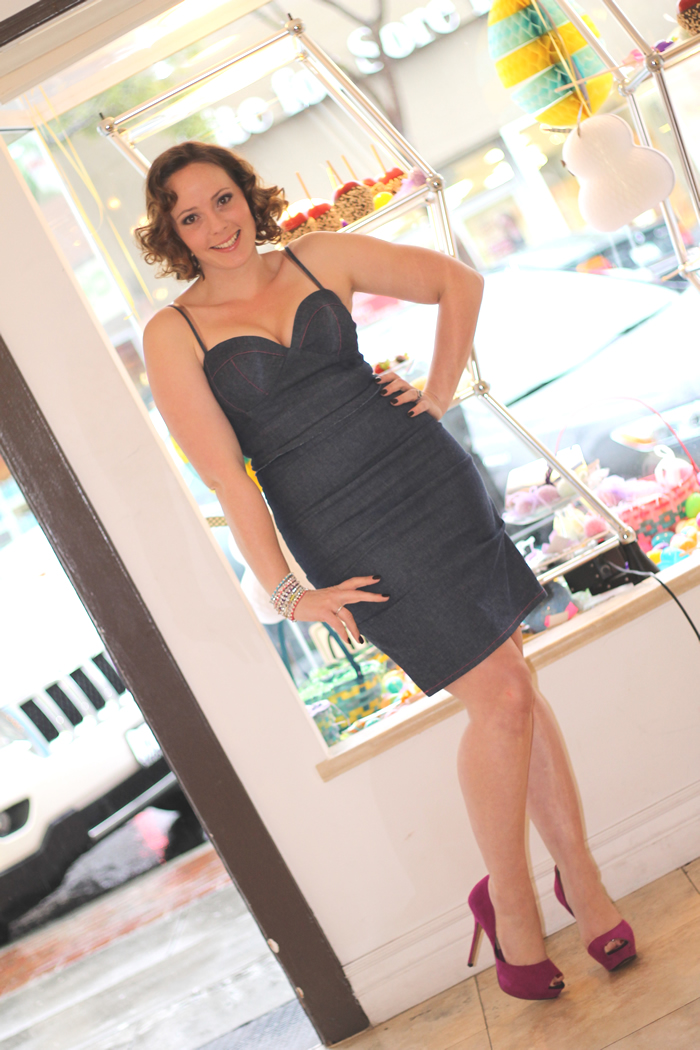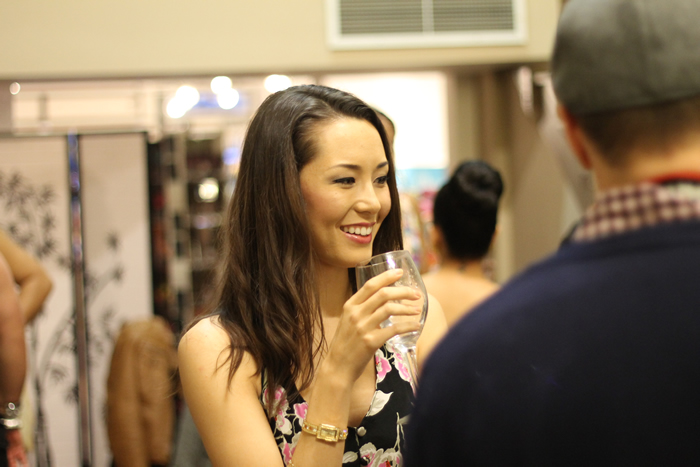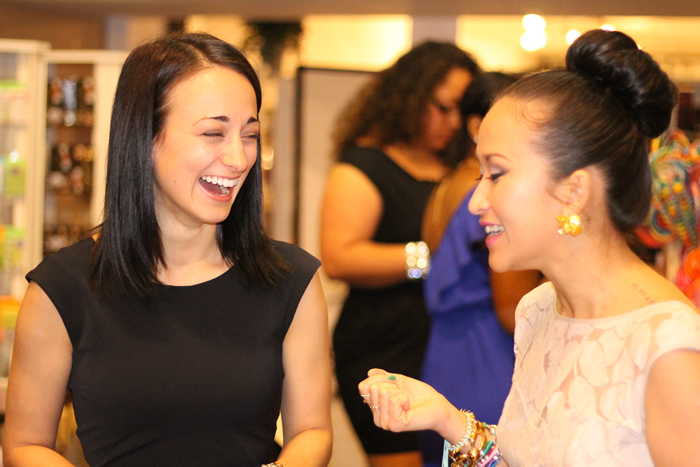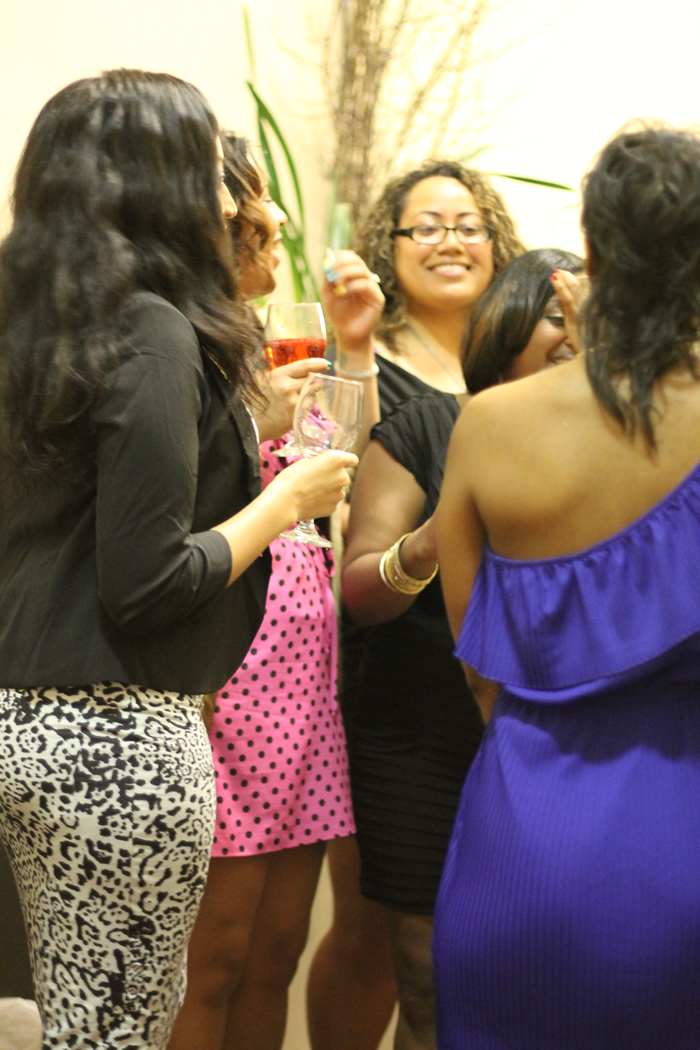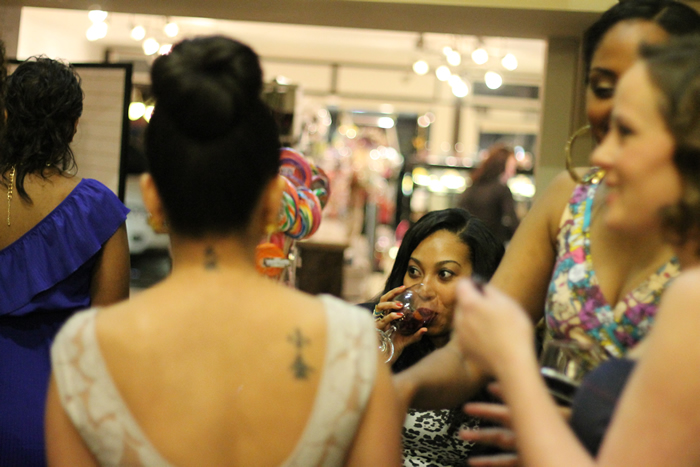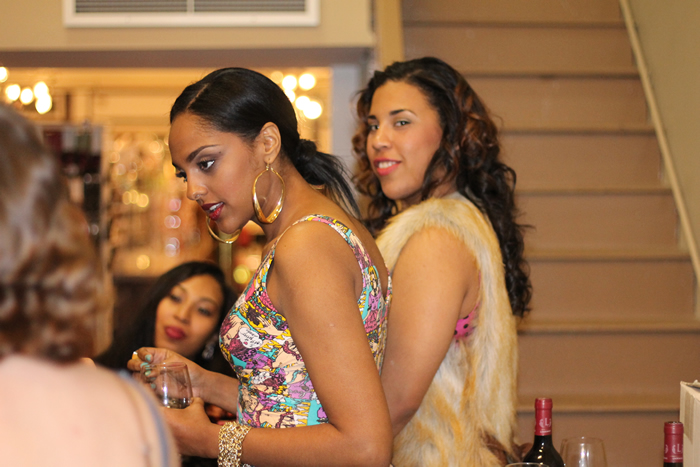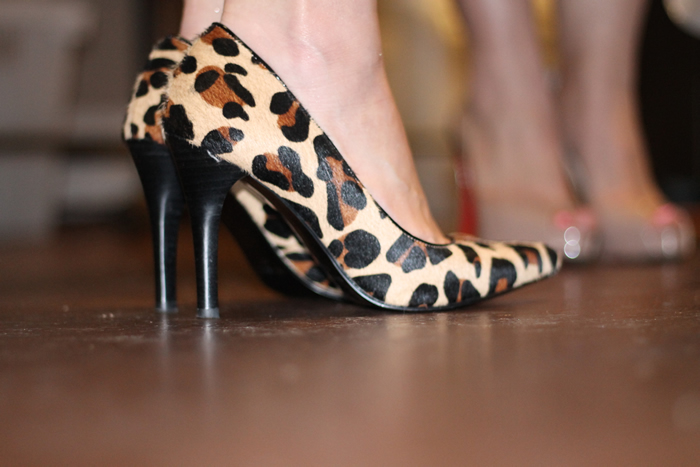 [Photos by NR]
:: What I was wearing :: Dress:
BCBGeneration
ruffled dress Shoes: Christian Louboutin Very Prive Earrings:
Kenneth Jay Lane
bow earrings Bracelets:
BCBGeneration
spike, DIY wrapped rhinestone,
Kate Spade
beverly boulevard Belt: Gold hardware belt from Nordstrom  
Thank you everyone for coming out. It was so nice to catch up, chatted about old times, discussed future plans and meet new friends. We look forward to the next event!
xoxo!