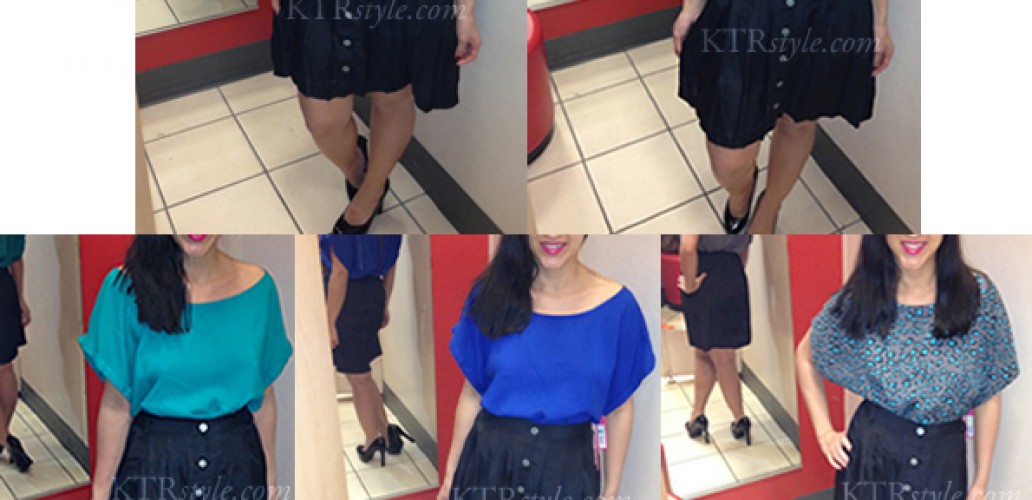 Fab Finds: Cute Apparels Spotted at Target!
Can I just say I adore Target!?? Not only do they have everything you can possibly need for your home, there's also cute apparels at outstanding prices!
I'm excited to see that Target is offering many color options for these silky crop tops…
They are really soft to the touch and very vibrant in colors. Since these tops are loose and wide fitting,  I've  paired them with a high-waisted (HW) skirt to accentuate the waist. High-waisted skirts are so amazing because they give your body shape while balancing out the top and bottom. Tops below are in coral, pink, turquoise, electric blue and teal/gray leopard.
Xhilaration Challis Zipper Back Tops $17
Xhilaration Pleated Button Up Skirt $17
I also came across these adorable and comfy belted skater dresses from the Xhilaration line. I remember seeing similar styles at department stores some time ago…The quality looks and feel quite similar, but for half the price, it's definitely a bargain!
Xhilaration Belted Skater Dresses $24
(above: navy, navy & white stripes, and coral; also comes in black, red, and torquoise [not shown])
What do you think? Would you shop from this line at Target?