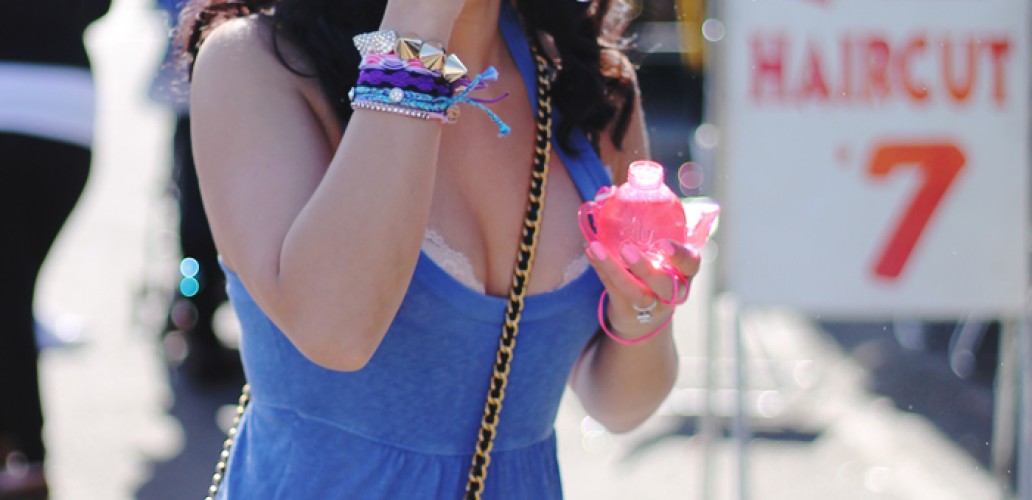 Day at the San Jose Flea Market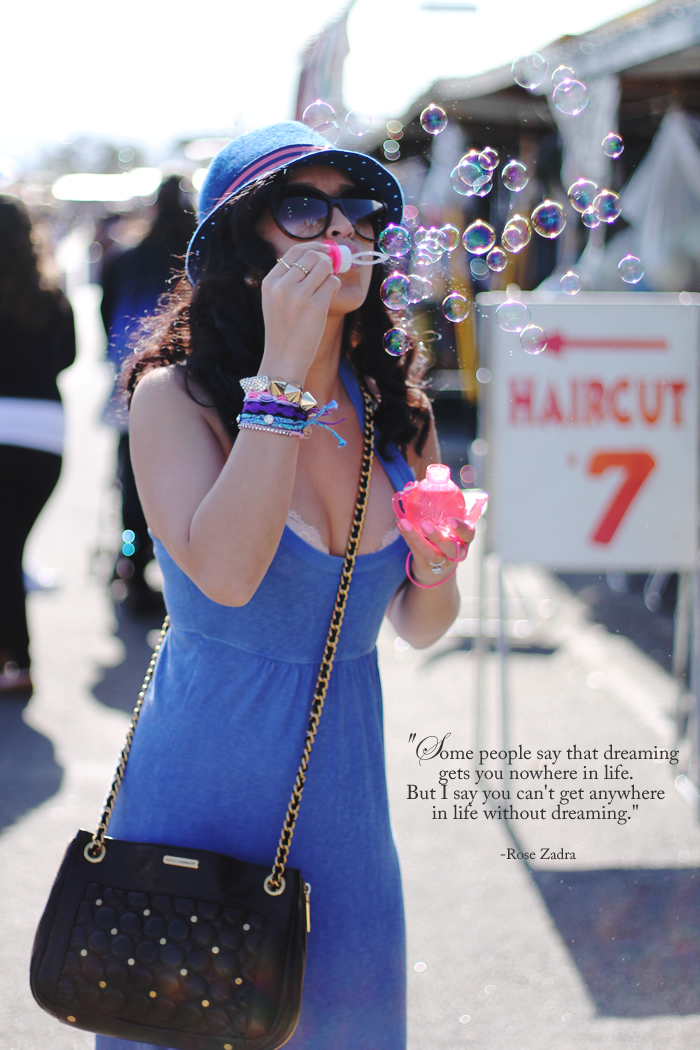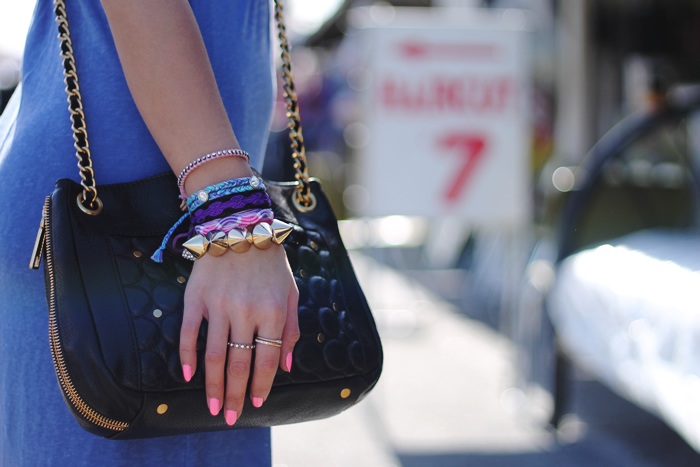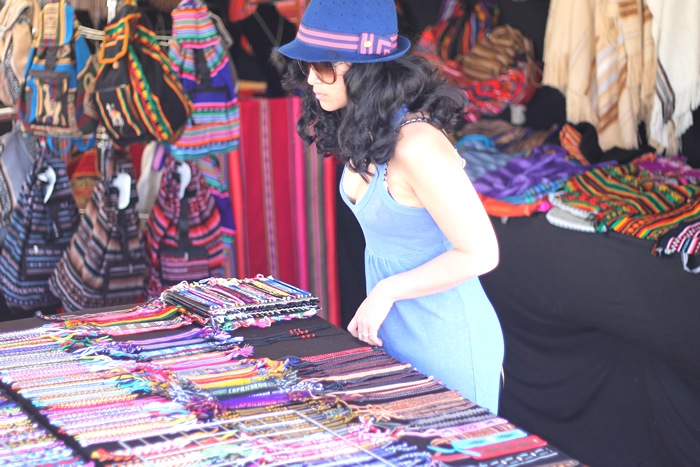 The friendship bracelets stand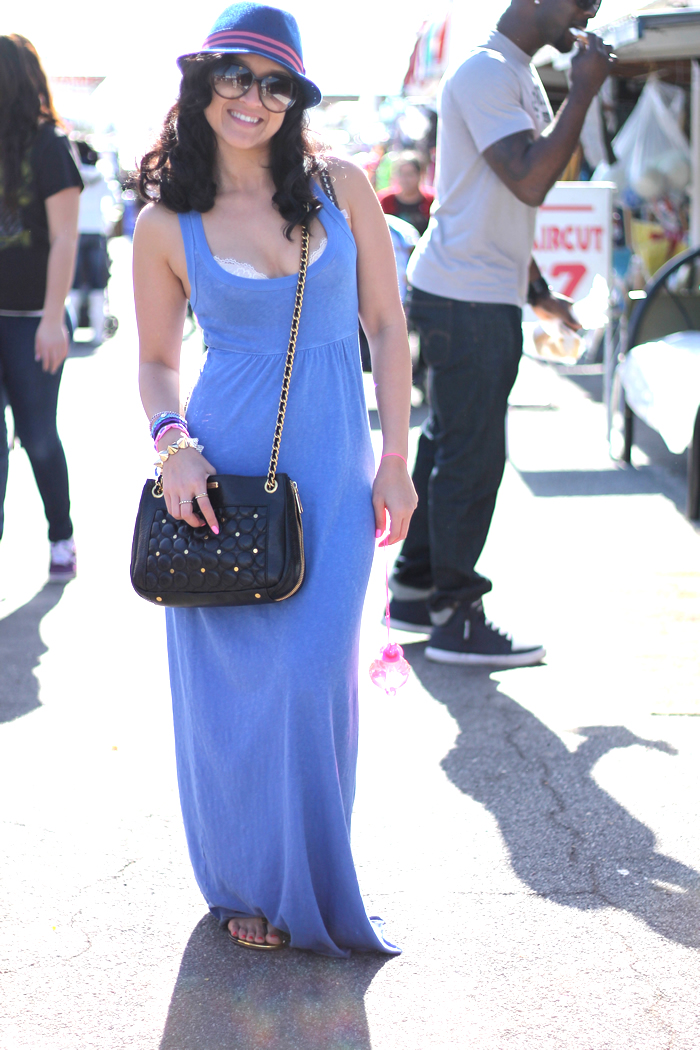 Wore an amazingly comfortable James Perse cotton racerback maxi (that obviously need a little trimming) and my Juicy Couture fedora who always come to the rescue for those bad hair days!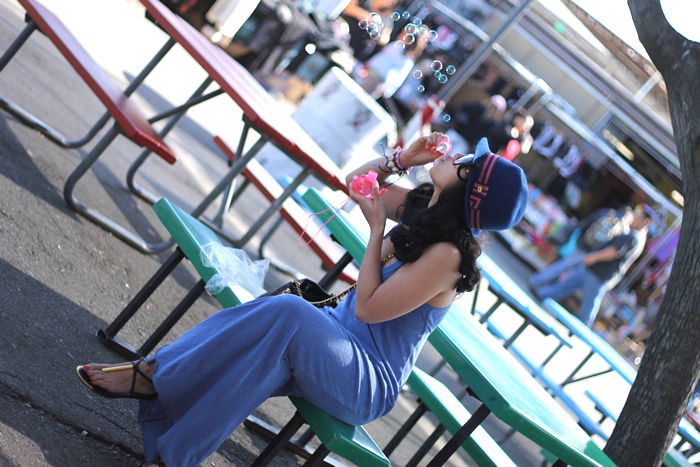 [Photos by NR] Dress:
James Perse
maxi cotton dress (sold
here
,
here
and
here
) Purse:
Rebecca Minkoff
Swing Black Shoulder Bag Shoes:
DV
by Dolce Vita Archer Sandals Hat:
Juicy Couture
Perforated Fedora / Glasses: Gucci Bracelets: spikes from Ebay, friendship bracelets from Flea Market / DIY wrap bracelets  
About a month ago I was on the hunt for more friendship bracelets and decided to check out the San Jose flea market. My little brother (who's now a New Yorker) came to visit and was conveniently dragged along for the ride. I'm sure he was super thrilled!
I can't believe I have been living in CA for half of my life but I have never been to a flea market. "What the heck is a flea market and do they sell fleas?" That was a questions I used to ask when I was little… Flea market was a term used for street markets that sold mainly secondhand merchandise, which would be the type of items that might be infested with fleas. The first few flea markets were in Paris in 1922 and they were called marché aux puces which translates to 'market with fleas'.
Of course that has changed over the years and we know/hope flea markets no longer sell items infested with fleas. Actually everything we saw seems new and they have everything from furniture to car parts to under garments to haircuts to food. You name it, they got it. It was pretty cool, but I think we enjoyed the snacks the most. My favorite was the mangos with chilli powder and fresh coconut that the nice man behind the food stand chopped up for us.
We did had a bit of a snafu with a furniture vendor (well, it was actually a bit of a nightmare) and my only advice to you is: if you ever decide to purchase furniture from a flea market (or any place in general), check your items carefully when it arrived at your home. I didn't and I got the wrong item, the wrong brand and wrong color (lol). Oh well, problem eventually was solved and now we're all happy with our purchase from a store. :)
Readers: What's your best and worst flea market experience?