Clean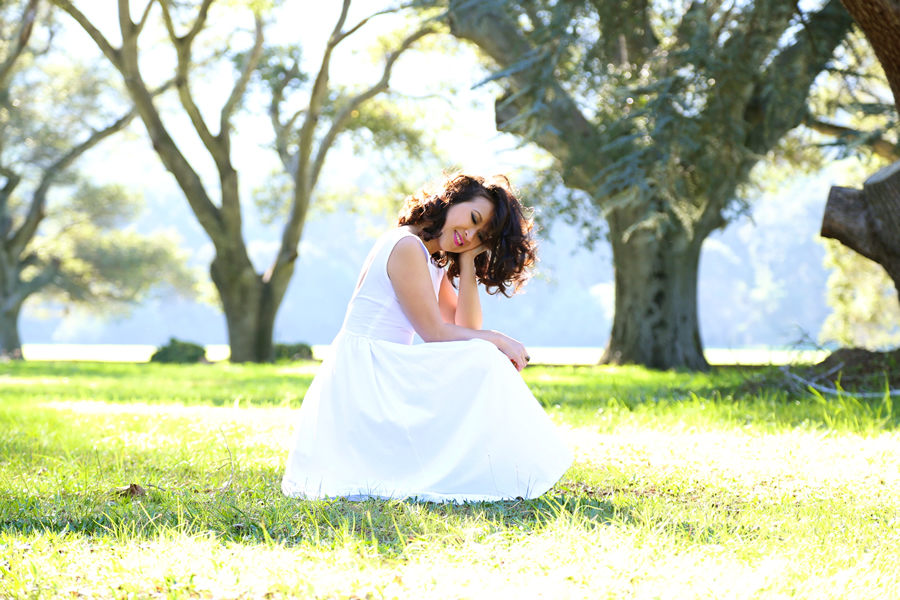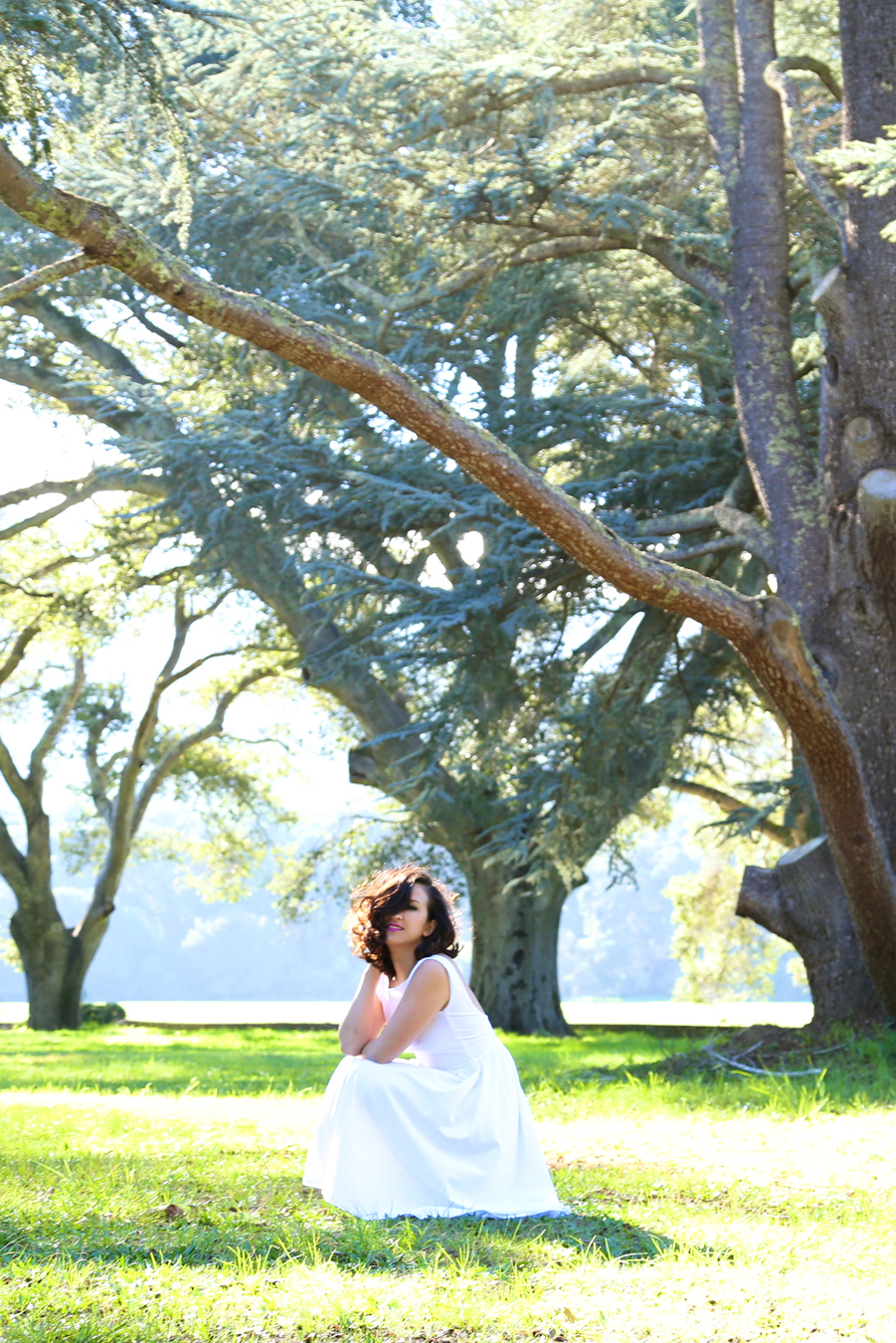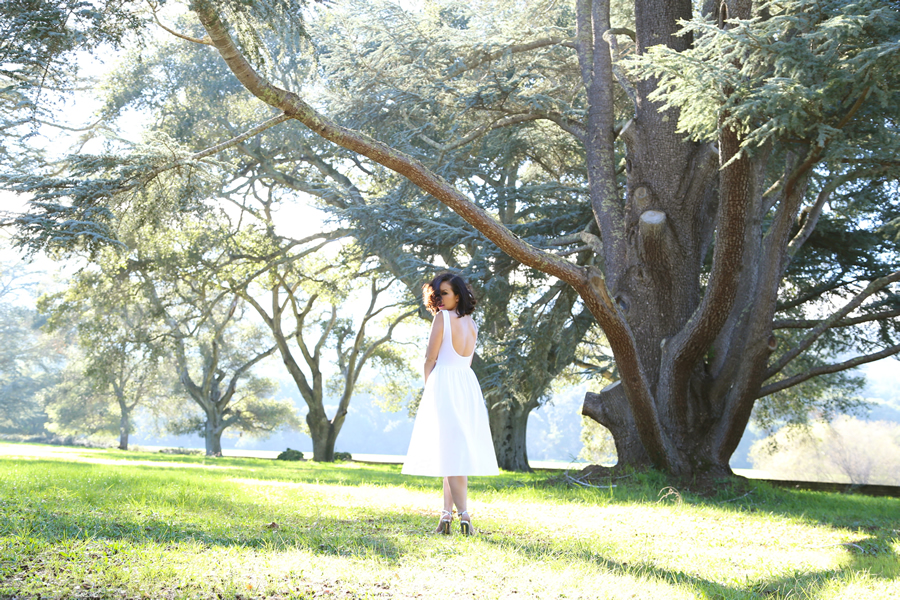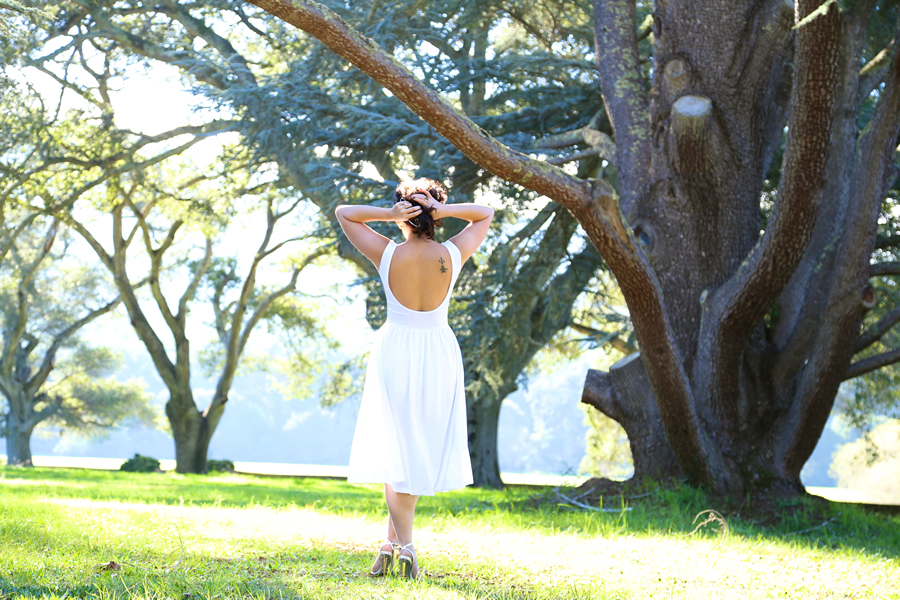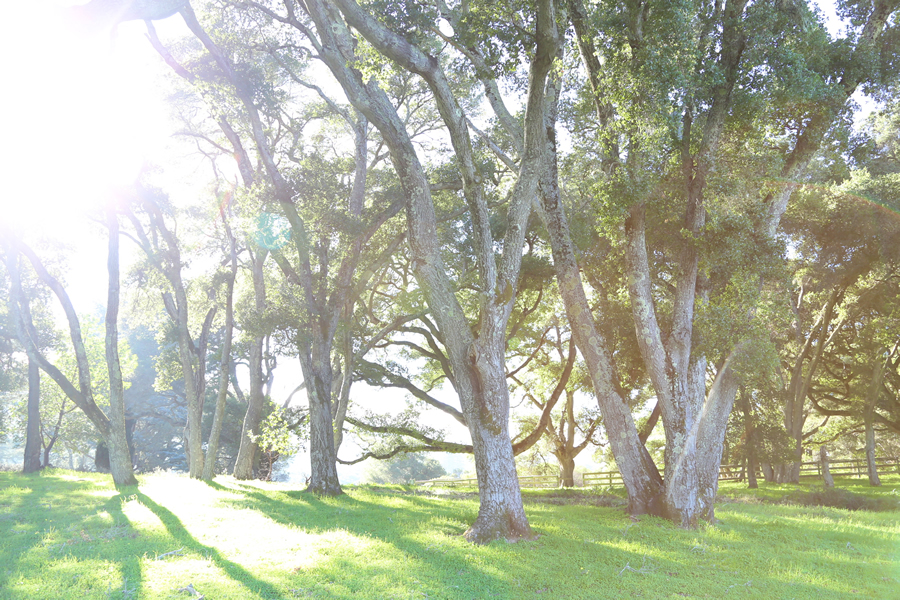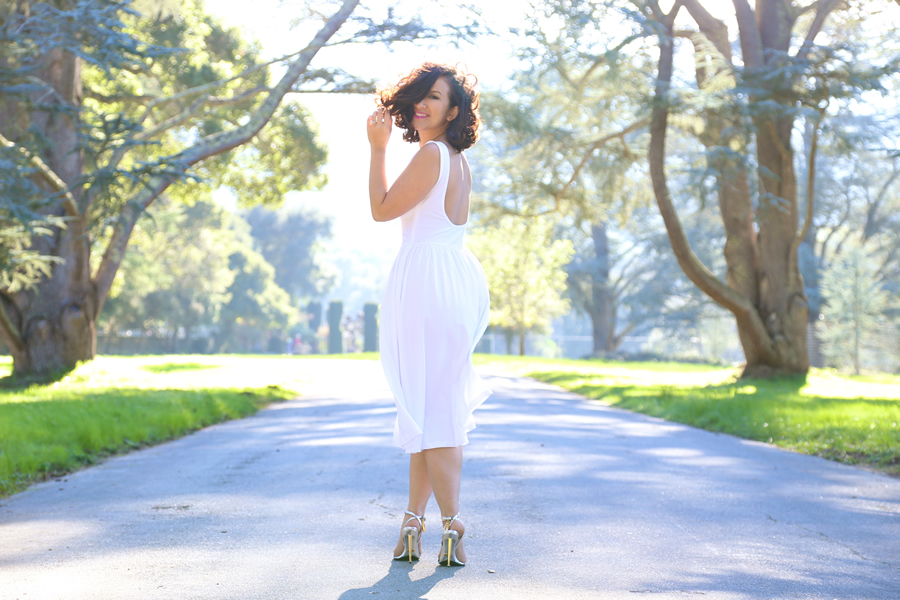 ASOS midi dress with scoop back (sold out, similar here) | Shoes: Tom Ford lock and key sandals
* * *
…Sometimes, you feel as though you are riding the bicycle backwards. You feel like you are backtracking and heading in the wrong direction, but really what's happening is contraction and release. The universe is preparing you for something much greater and like a sling shot, it's going to shoot you forward—you just have to move backwards for a little bit. And so, when times are tough on your heart + head, believe & trust that whatever darkness and disappointments you are going through, you will survive….
Just like the principles of contraction and release of riding the bike backwards, the journey is never a detour; it's just a way to build up your momentum and strength for the road that lies ahead…
Trials and tribulations—not getting what we want when we want it, saying goodbye on terms we can't control. Each of these is the universes way of humoring us, of helping us grow and allowing us to re-frame the past for our present and our future….So brace yourself when the road gets bumpy, strap on that helmet, and prepare to pedal backwards for something greater is sure to come.
Learn from yesterday, Live for today, Hope for tomorrow.
And don't ever forget: when one door closes, another will always open…everything happens for a reason, you are in control of your own happiness and you deserve all that you want in this world! Sometimes you'll get it through your own mastery and hard work, other times you'll get it when you least expect it.
* I read the above somewhere a really long time ago and loved it so much. It's so beautifully written that I felt inspired to share with you, along with a few additions of my own thoughts incorporate in this post! Have a great day!
xo, KTR
SHOP WHITE DRESSES