Clarins: The Perfect Kiss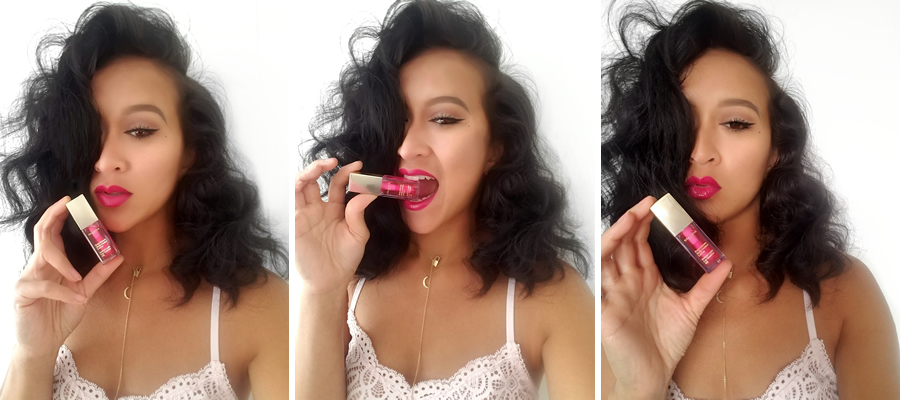 The perfect kiss of color and care. My new obsession looks like an ordinary pocket-sized lip gloss, but looks are deceiving because this little wonder packs serious lip-saving benefits… or at least my lips feels that way! ;)
Clarins Instant Light Lip Comfort Oil is a cosmetic makeup and skincare function in one; with a fusion formula of active plant-based ingredients that nourishes and soothes the lips. The seven shades are all sheer, with a subtle tint of color. There's golden 'Honey,' berry 'Rashberry,' scarlet 'Red Berry,' neon pink 'Candy,' vibrant orange 'Tangerine,' blue tinted 'Mint,' and shimmery 'Honey Glam." Each formula is scented differently to coincide with its name, which is adorable. My personal favorite is Candy (as seen in my photos above) for both the color and the scent!

According to Clarins, each shade has been infused with 100% pure plant oils to nourish, soothe and plump lips, leaving a protective veil of color. There are three ways to wear this formula: Apply before lipstick for a smooth application, wear alone for soft hydrated lips, or top off any lip color for added shine. I really love this lip formula and found it to be such an interesting product as it's not quite an oil and not quite a gloss.
This formula applied smoothly, not sticky or oily and did a lovely job moisturizing my lips throughout the day. Upon wearing it further, I found that it did a great job of smoothing out my lips and gave them a nice sheen. After a few hours, it absorbed and left my lips feeling quite soft. For a day look, I love how well the formula worked over bare lips with a subtle shine and a hint of color. For night, I'd applied the formula over lipstick for an extra shine.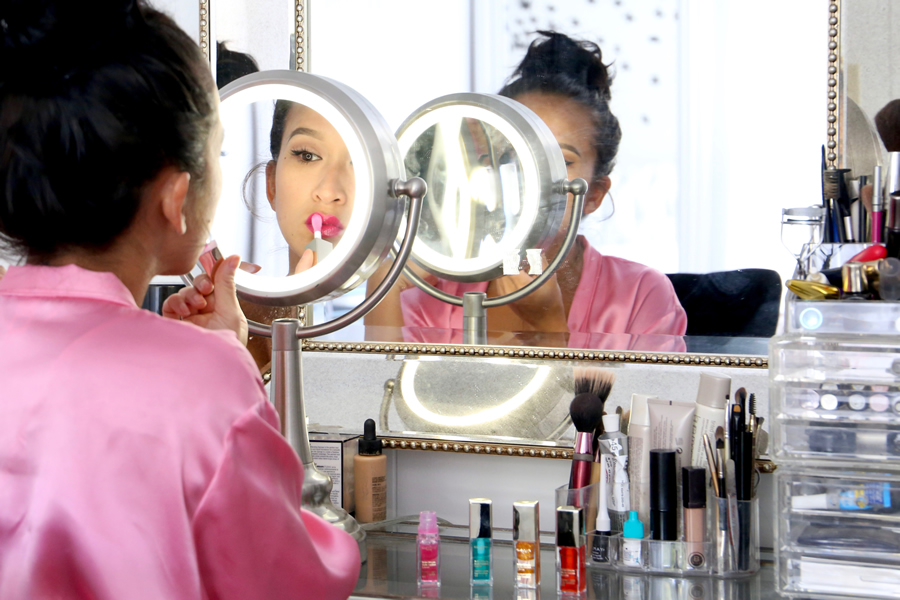 The lip oil is enriched with:
– Hazelnut oil: nourishes, plumps and softens the lips.
– Organic jojoba oil: nourishes, adds a silky sheen to the skin without feeling greasy and soothes the lips whilst enhancing their natural beauty.
– Mirabelle oil (for honey shade): helps prevent dehydration and leaves the skin supple and satiny-smooth.
– Raspberry oil (for raspberry shade): nourishes, protects the lips from aging and possesses anti-oxidizing properties.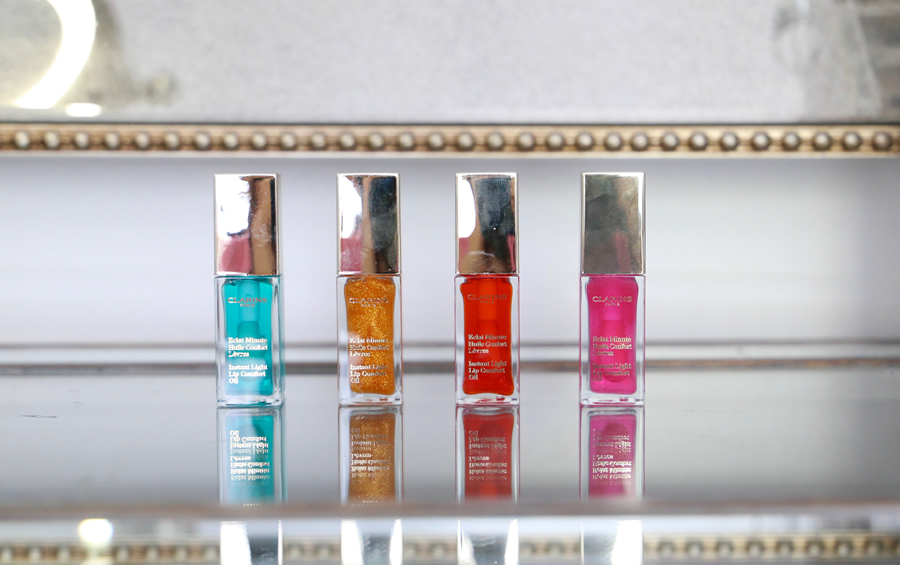 This post was sponsored by Clarins USA but the opinions were mine.
Shop Clarins Instant Light Lip Comfort Oil