Clarins: How I Got My Glow Back.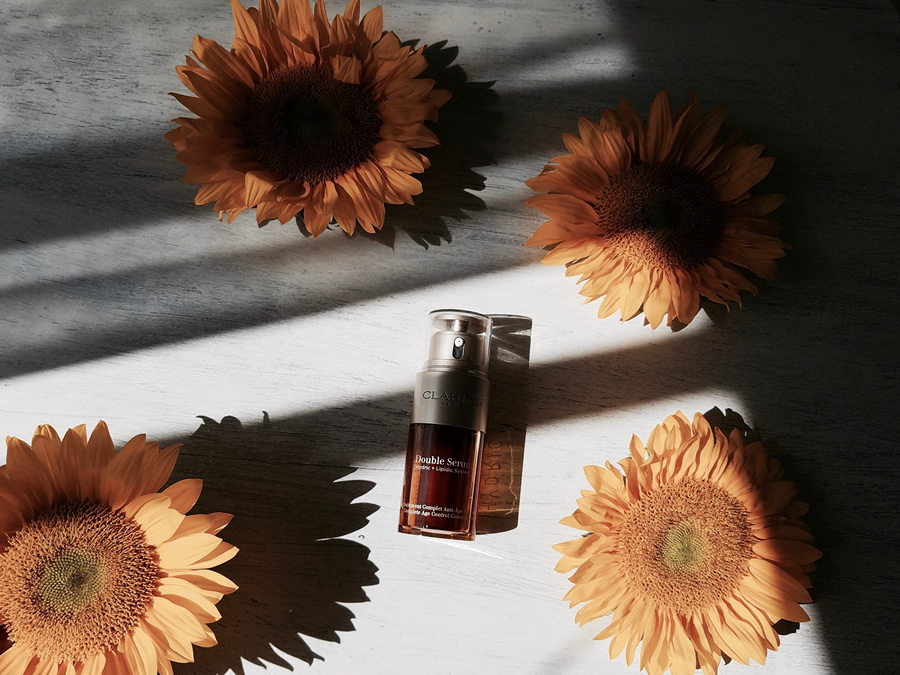 As someone who has always been quite relaxed (ahhh, lazy!) about my daily beauty regime, I've always opted for the less is more mantra. Splash a little water, a little moisturizer and I'm set. Having said that, I've never had flawless skin. I get breakouts in summer, dry patches in winter and dark circles when I don't get enough sleep (which is often). Over the last several years I've learned how important it is to have a good daytime + nighttime skincare regimen; and I'm always on the hunt for an amazing product.
So when the Clarins sent me their Clarins Double Serum to try, I was instantly curious.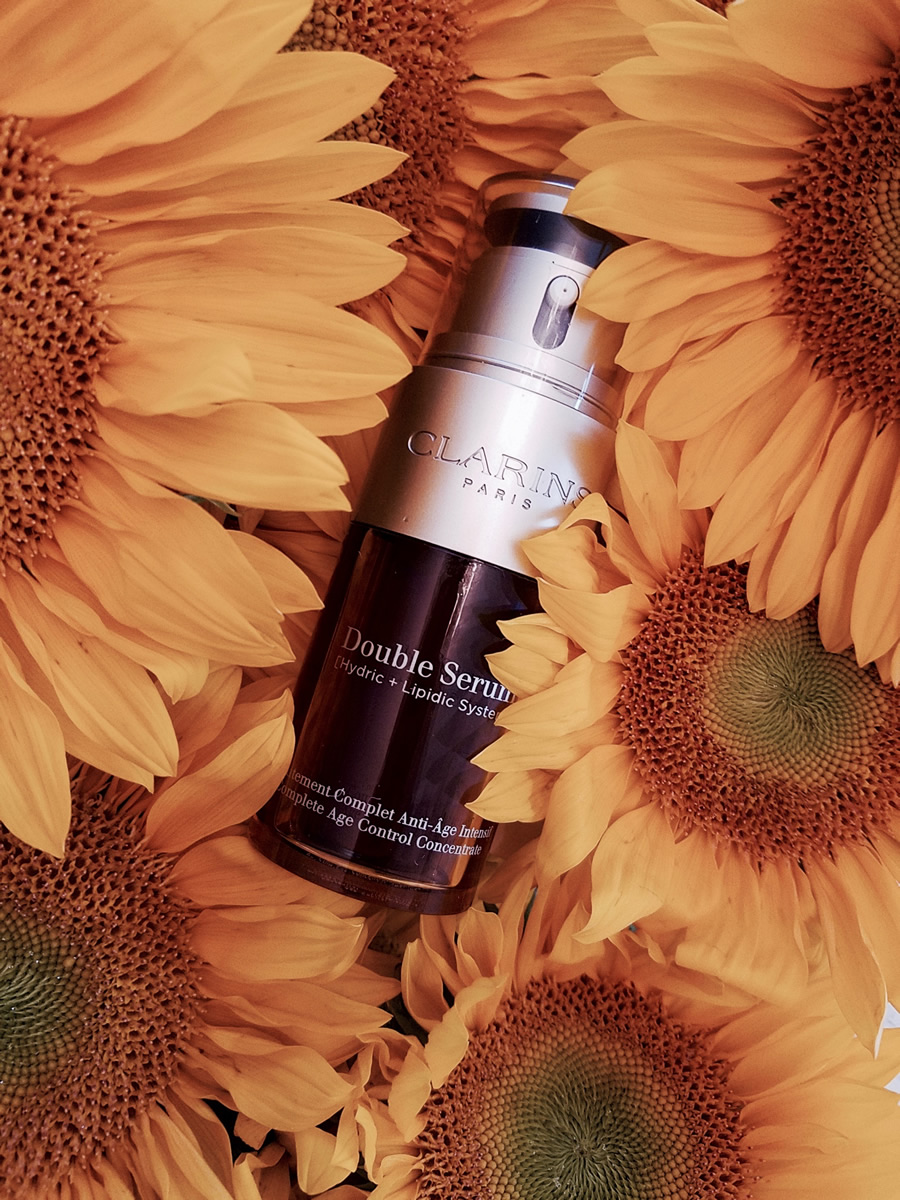 According to some, Clarins' Double Serum is the holy grail of all skin serums. The formula includes 20 plant extracts to boost the skin's vital functions and works to prevent signs of aging. This product is actually two separate serums (hence the name) with two compartments, but the fluid comes out from a single pump. The Hydric + Lipidic system mixes two main age-defying formulas into a single, pioneering serum that is suppose to bring back to life the vital functions of the skin. The dual-chamber system is also said to mimic the natural fat and water balance of the skin allowing the product to better penetrate the pores; and according to researchers the end result is soft glowy skin that's a lot more vibrant and firm.
I've tried this product for 2 weeks and here's my review:
My day begins with a gentle facial cleanser. Then pump two drops of the serum into my hand and mix the two formulas before applying to my face and neck. I was pleasantly surprised that the serum is not oily and absorbed rather quickly. After a minute or so, I apply my moisturizer and this is what I love the most: My skin felt so soft creating a smooth canvas for applying foundation.
Before ending my day, I wash my face with a gentle facial cleanser. Then apply the serum, follow by my nighttime moisturizer. The next morning, my skin felt so soft and moisturized. My skin is literally glowing after only two weeks of using this product! I couldn't be happier and I will definitely continue to use this!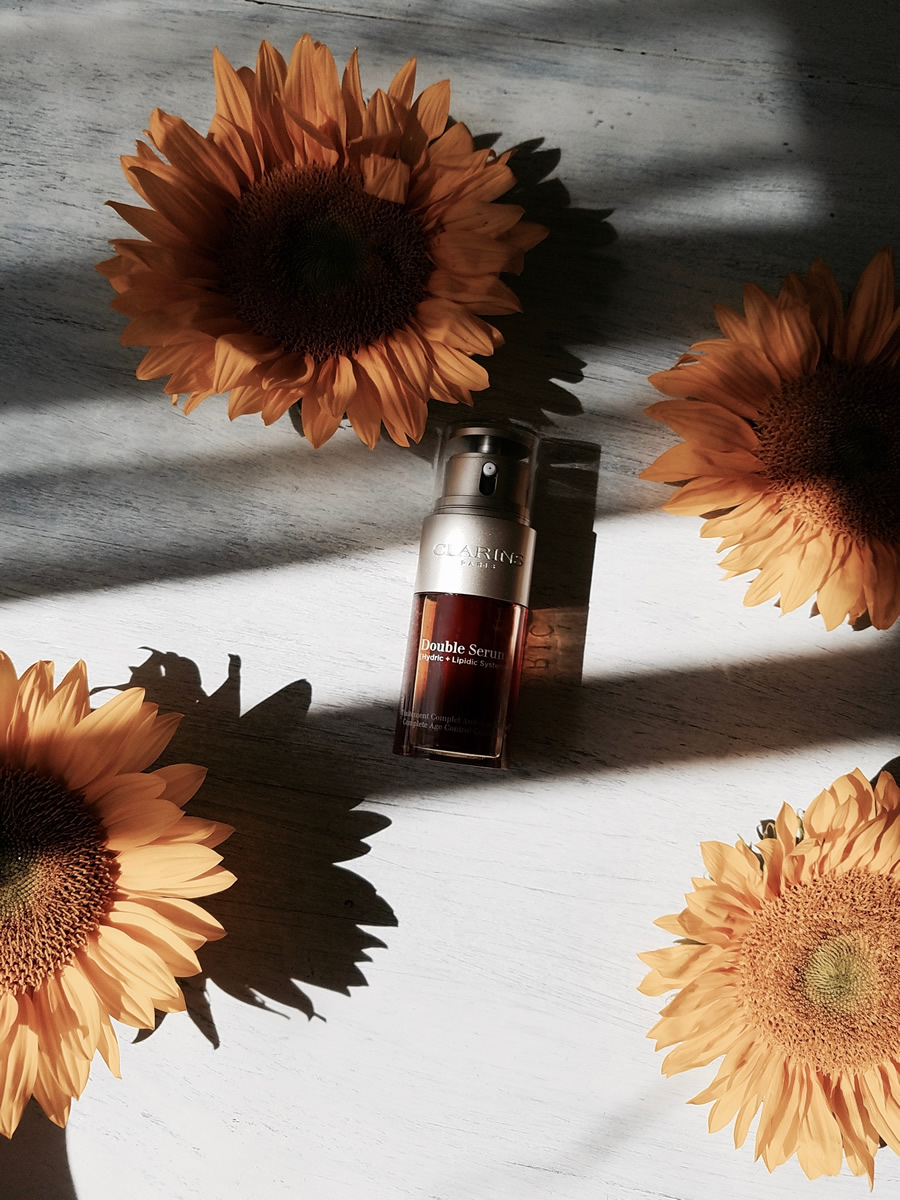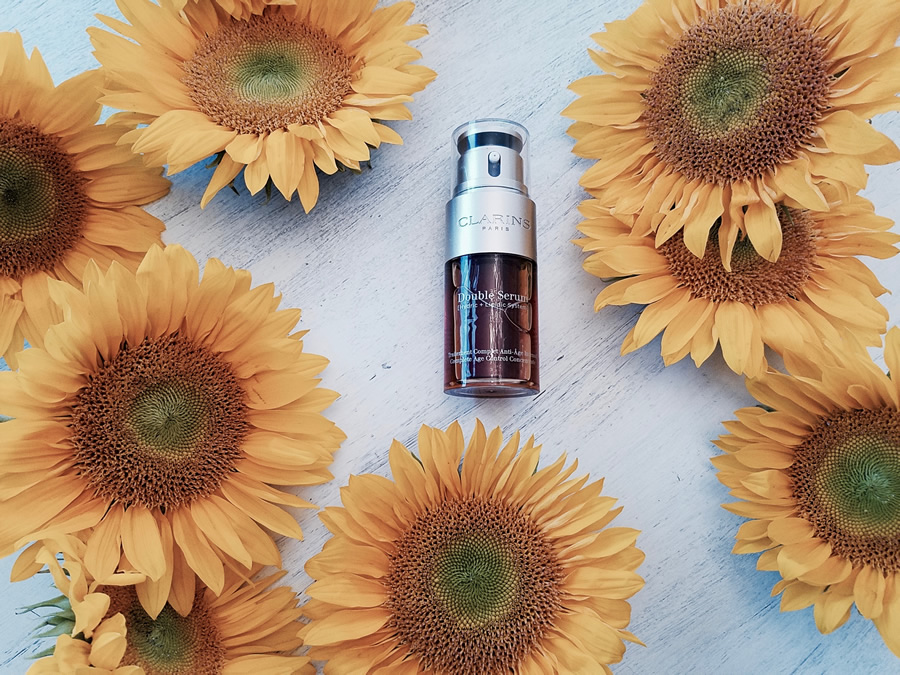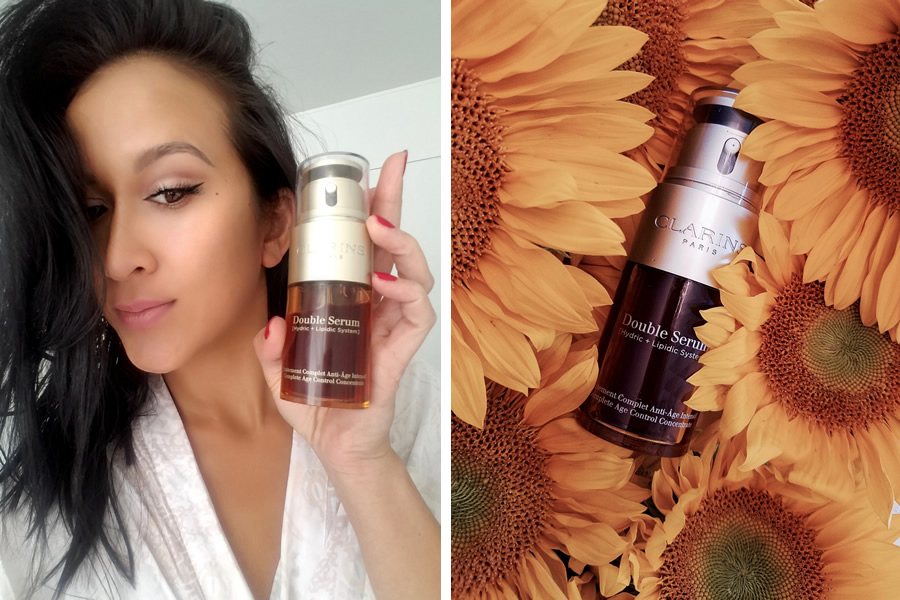 Details & Care
What it is: A dual-phase formula powered by 20 potent plant extracts and high-tech molecules that helps revitalize skin with age-defying results.
Who it's for: All skin types.
What it does: This serum features the perfect combination of water-based and oil-based formulas to replicate skin's ideal hydrolipic film, which is the oil-to-water balance present in healthy skin cells. The superior dual-chamber system delivers a precise dose, releasing the perfect amount of formula that blends on contact with the skin.
How to use: Warm one or two drops of serum between your hands. Then, apply to a clean face and neck with gentle pressing motions. Follow with your day or night moisturizer.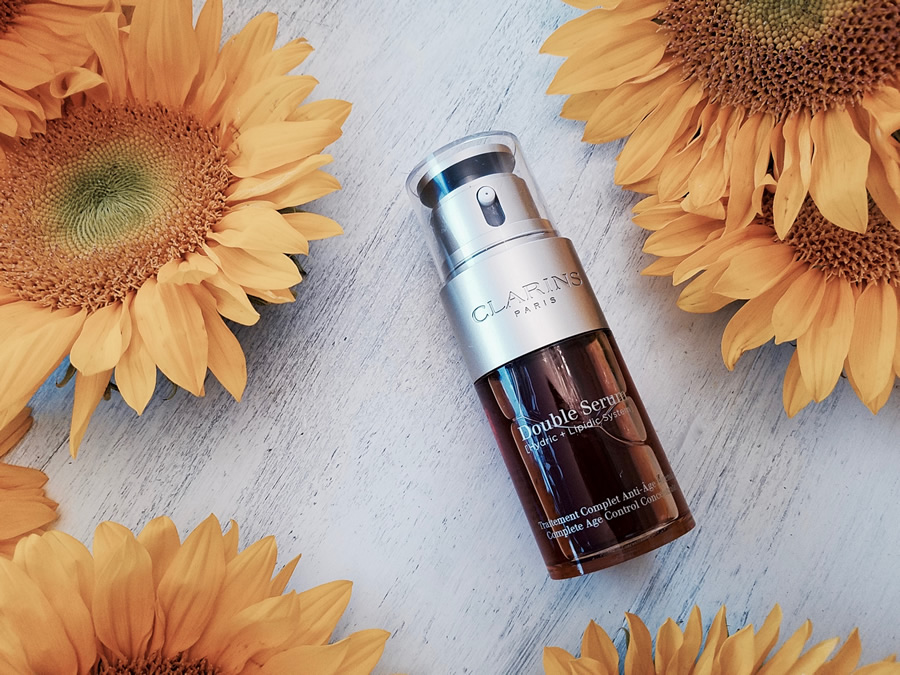 Buy Clarins Double Serum Complete Age Control 
*Special thanks for Clarins for sponsoring this post, opinions are my own*