Chasing Sunsets.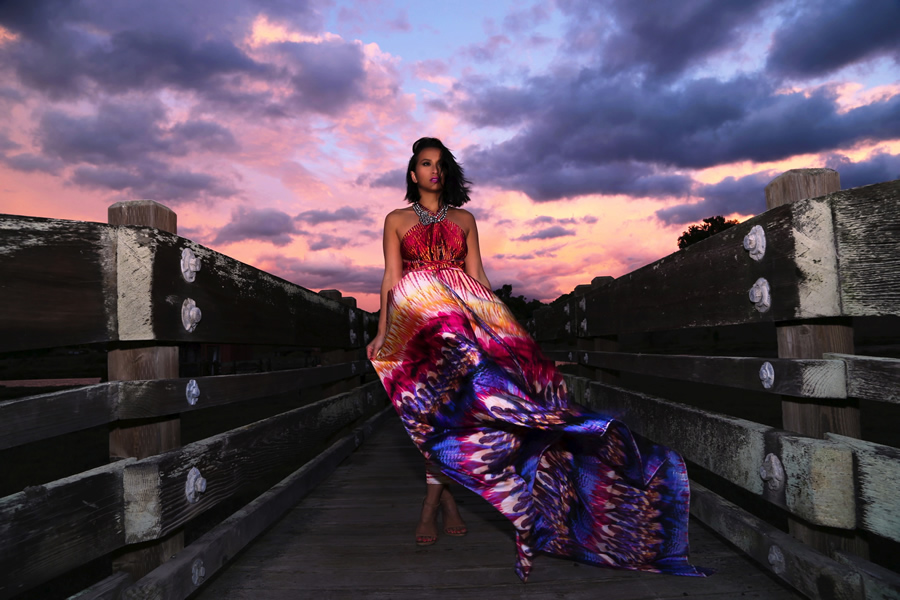 * * *
I'm madly in love with these photos.
The overcast clouds scattered from the recent rain added a dark enigma to this breathtaking sunset captured by my husband, Nate. I mean, not to be bias, but these photos look amazing as if they were straight out of a magazine! I remembered our photoshoots when we started this journey back in 2012…The photos combined with my so-called wanna-be America Next Top model poses were so hilarious and atrocious that I'm not sure if I should delete them or save them for our future children so they can get a good laugh.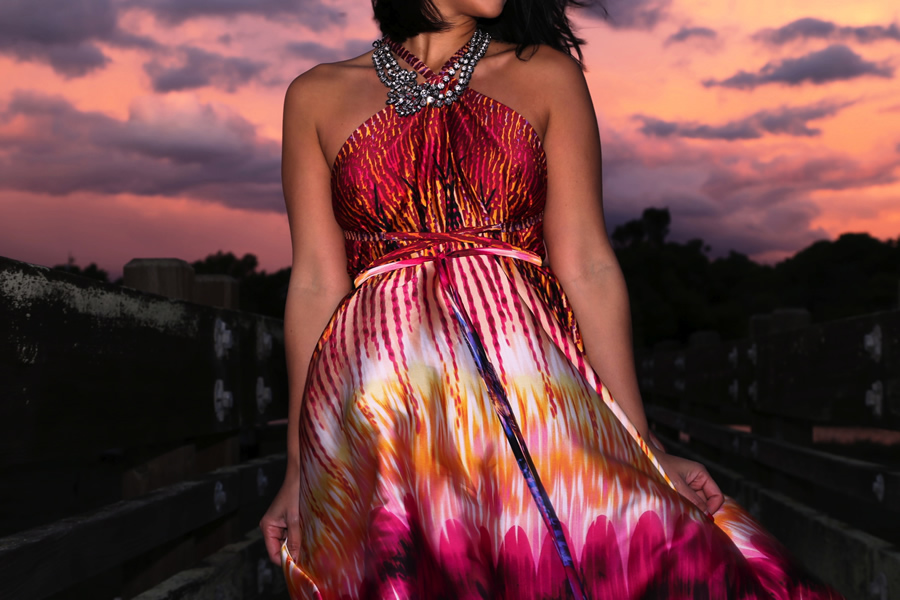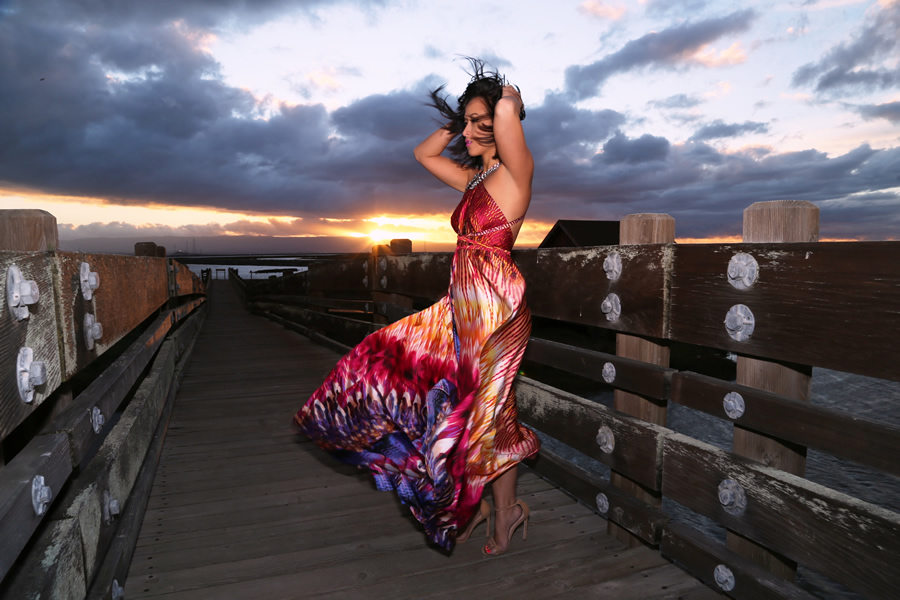 Dress: Coming soon to KTRcollection | Shoes: Stuart Weitzman nudist sandals | Necklace: BCBG
* * *
We were just amateurs trying to find our way around design + photography. We started with a camera phone and knew nothing about lighting, editing and creating an aesthetic that work for both of us. Over time, we saved up enough to buy more professional equipment, studied, researched and learned so much about working together as partners both professionally and romantically. At times I wanted to kill him but married people can definitely work together as long as we follow a few essential rules. Here are some of the simple yet important things that I've learned along the way:
Know when it's play time and when it's work time.
Set expectations. Even though we have a personal relationship, we should expect our partner to be professional when it comes to work.
Be mindful of their schedule and what they have on their plate as well.
Take each other serious and respect each other's opinion even if we disagree.
Schedule weekly meetings to set goals, discuss ideas and address issues.
Show appreciation whenever our partner does something for us, even if they are receiving monetary payments for their work (but show a little more if they are doing it for free :).
Offer feedback and constructive criticism with a respectful attitude. There are many times when I want to cuss Nate out (ha!) but I held back. Ok I lied, I never held back, but I'm learning that he has feelings too and I would want him to be respectful of my feelings.
Accept feedback and constructive criticism with a positive attitude. No one ever likes to be told they are wrong but how can we learn if we don't receive any feedback. Constructive ones are the key to growth, but it starts with #7.
We tend to take the people closest to us for granted. Try to remember that these are people who loves us and will stick by us at the end of the day. Let them know we love them with acts of kindness.
Acknowledge their effort by using

encouraging words to reinforce good behavior and thus, promote hard work.

Communicate. Communicate. Communicate! No one can read minds.
What you want
(Ooh) Baby, I got
(Ooh) What you need
(Ooh) Do you know I've got it
(Ooh) All I'm askin'
(Ooh) Is for a little RESPECT when you come home (just a little bit)
Hey baby (just a little bit) when you get home
(Just a little bit) mister (just a little bit).
Have fun while doing it: Be serious, be professional, but always have fun. Be spontaneous. Live in the moments.
This is it folks. How to work with your spouse without killing each other. Appreciate, communicate, respect and have a hell-u-va lot of fun while doing it. It has been quite a ride…We fought, we made up, we laugh, we cried (well, I had melt downs and he just turned into a log), we traveled to new destinations, we bonded, we had a few life & death moments, we ate and ate and we learned new things together and about each other…We are far from a perfect couple but we are learning and growing along the way. I am truly proud of him and how far he came along in this journey with me. :)
I have no doubt that there will be many more interesting experiences along the way and I hope you enjoyed reading this bit of my journey. If you have some tips of your own, please share. I love to hear your stories if you are also currently working or had previously worked with your significant other, and what worked or didn't work for you both! Have a great week!
P.S. I made this dress some time ago and was going to add this to KTRCOLLECTION, but when I finally came around to taking the photos and posting, the fabric was sold out. If you love this dress, I can make more in different prints for the summer. Just drop me a note below or email info@ktrcollection.com to let me know. Thanks again for reading and your support!
xx, KTR