Caribbean Vacation Diaries: Part 3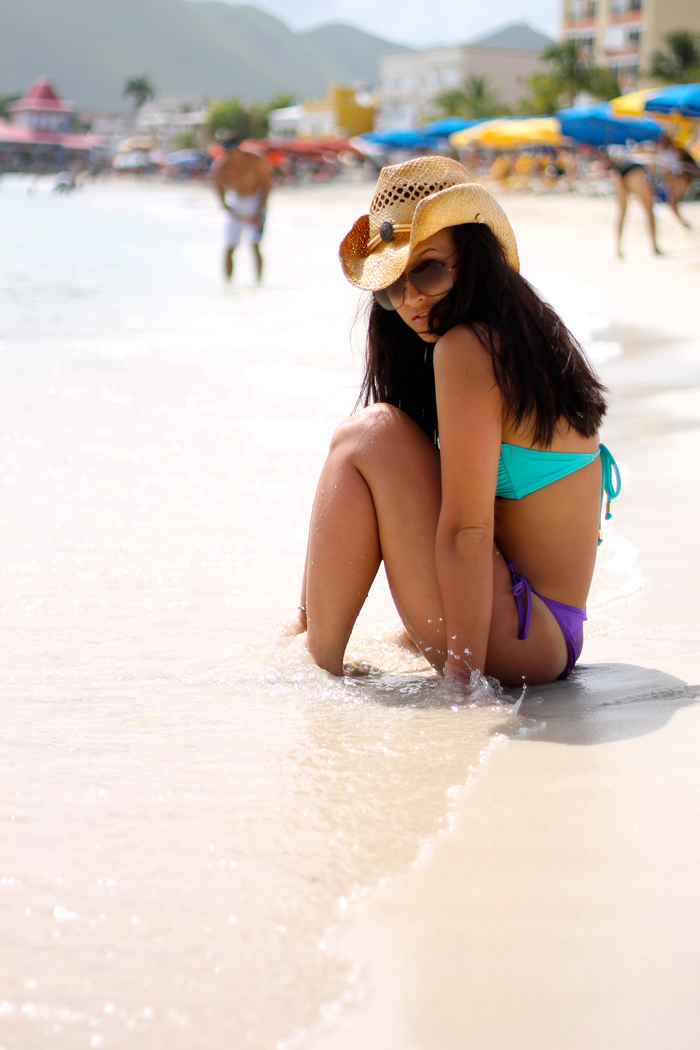 (St. Maarten, Great Bay Beach)  
We spent the last two days of our Caribbean vacation on the beach laid under unbrellas  in hopes of recovering from the sunburns (shame on me for always underestimating the sun!), ate lots of Caribbean food and sipped on pina coladas.
St. Kitts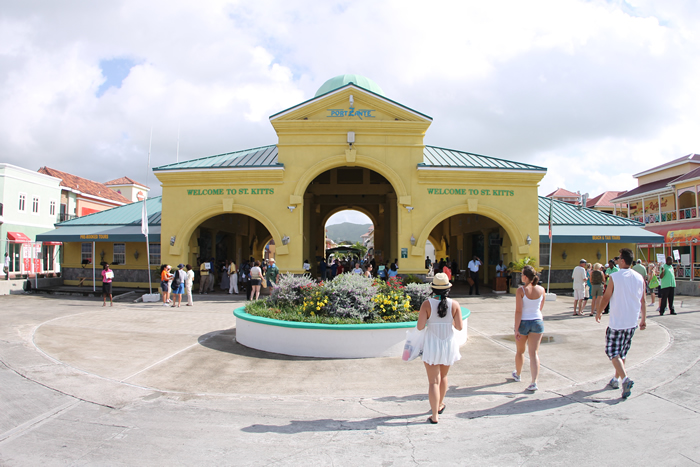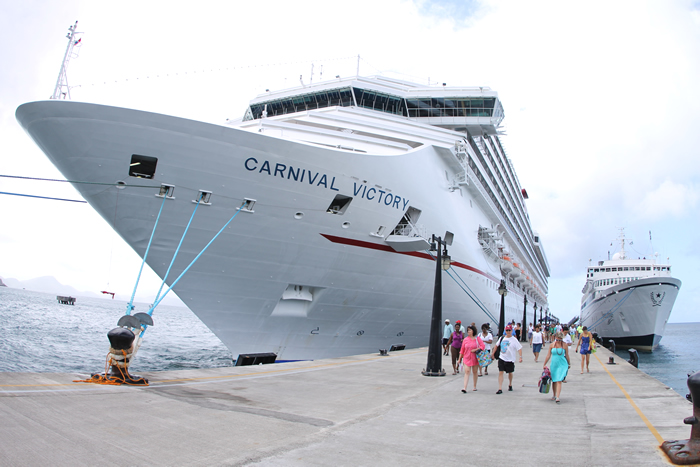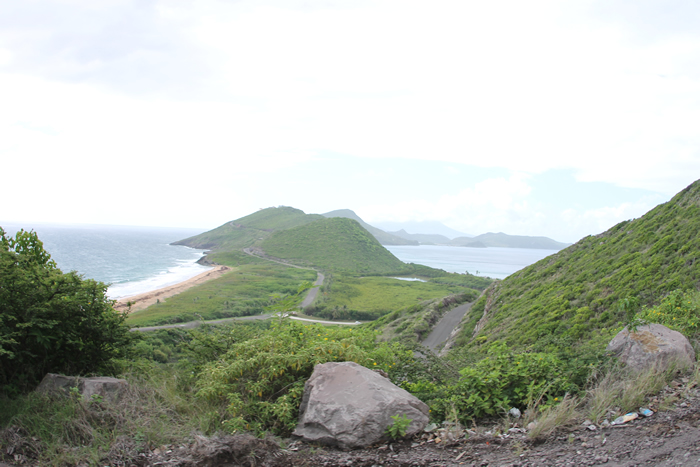 (Atlantic Ocean and Caribbean Sea)
On our way to the beach and saw this amazing view of the Atlantic Ocean (left) / Caribbean Sea (right)… and of course we are heading right!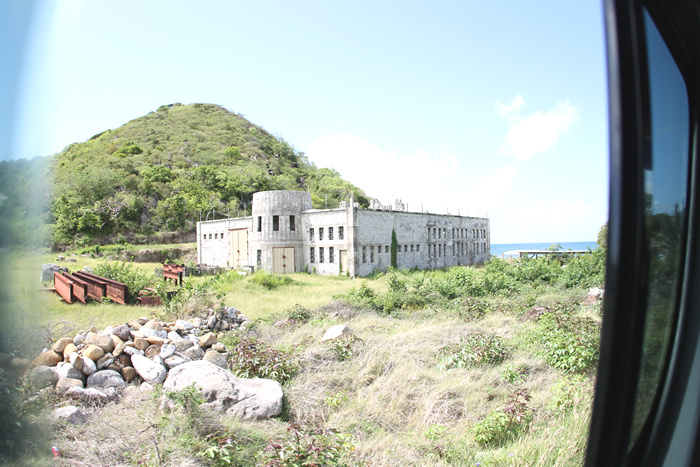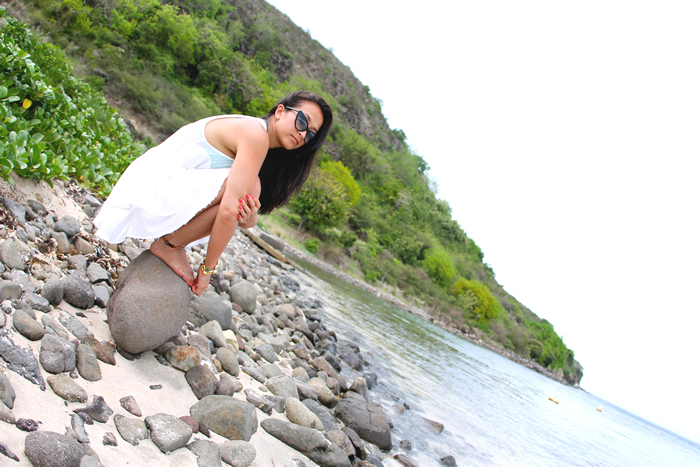 (Raggae Beach, St. Kitts)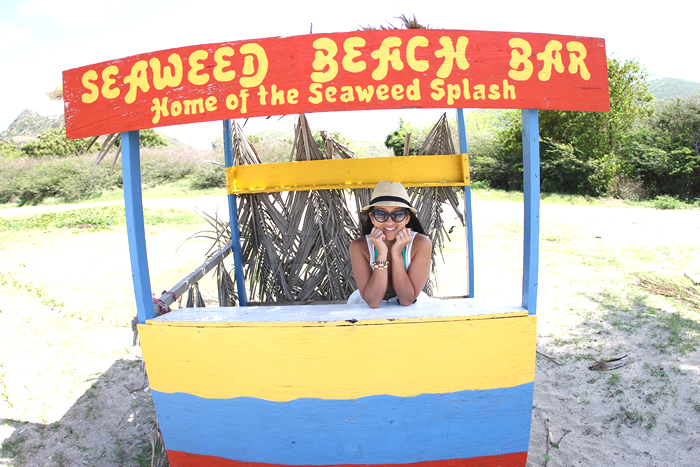 Two orders of roasted seawood coming right up!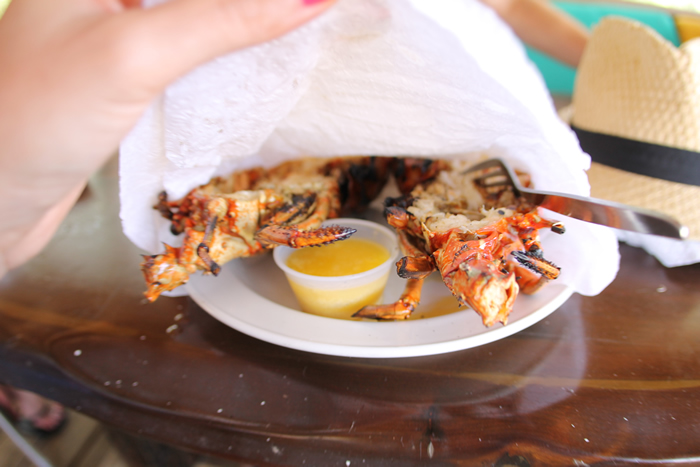 Caribbean Spiny Lobster at Raggae Beach was delicious but since the restaurant was outdoor, all the friendly neighborhood flies were trying to take over our food!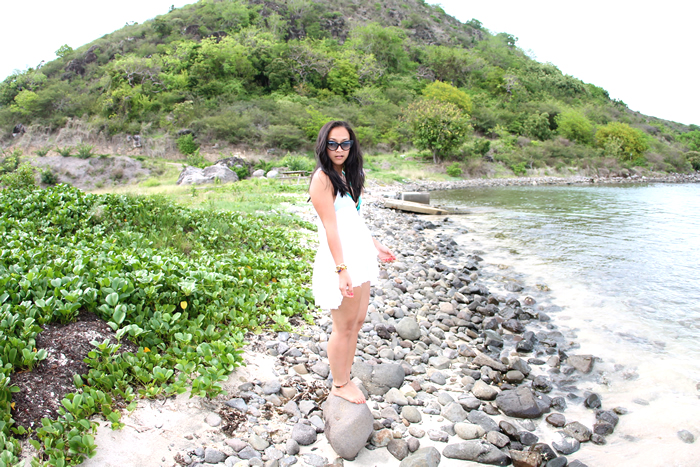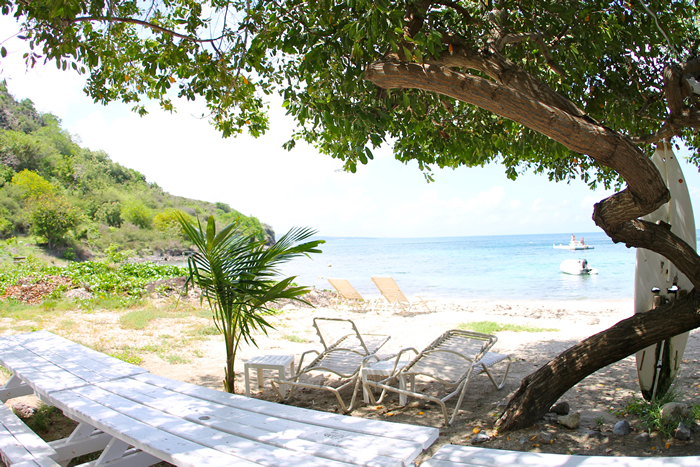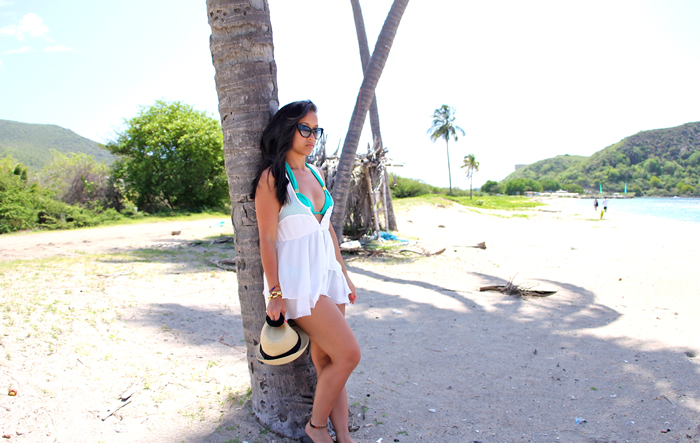 Swim:
Vix
bikini Dress: Free People white cover up (old) Sunglasses: Tom Ford cat eye sunglasses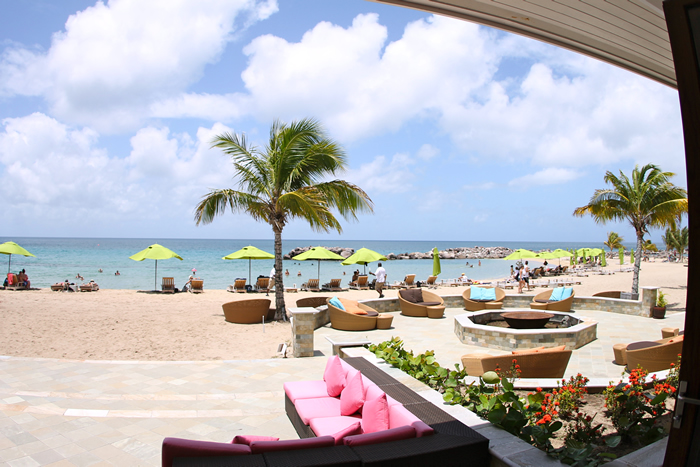 (Carambola Beach Club, South Friar's Bay, Basseterre, St. Kitts)
After the attack of the flies, we took off with my lobsters wrapped securely by our sides and headed over to South Friar's Bay. It was only a short 10-min drive but the atmosphere and beach was very different… A resort-like magnificent setting on a beautiful white sand beach is the restaurant Carambola Beach Club which was a new addition to St. Kitts.
The Beach has been there for years but the restaurant just opened this year. The staff was extremely friendly, the food was good and the drinks were strong, plus there was a cabana where you could stop by for a relaxing massage right on the beach. I think I could stay here forever.
Coconuts at your request. It can't get any better than this… :D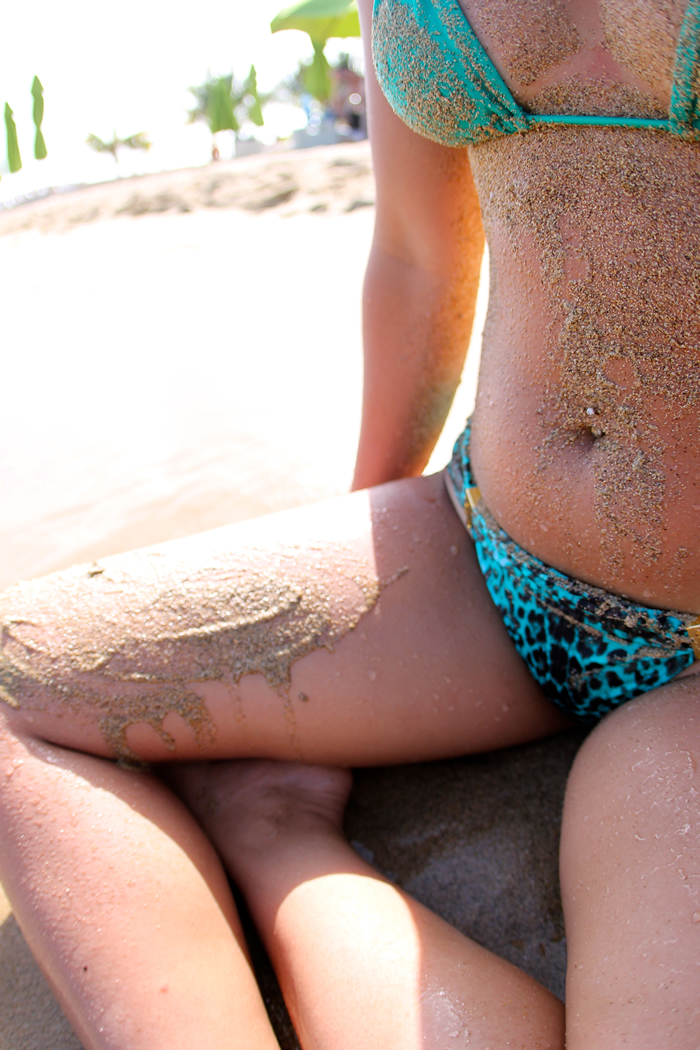 Swim:
Vix
teal leopard print bikini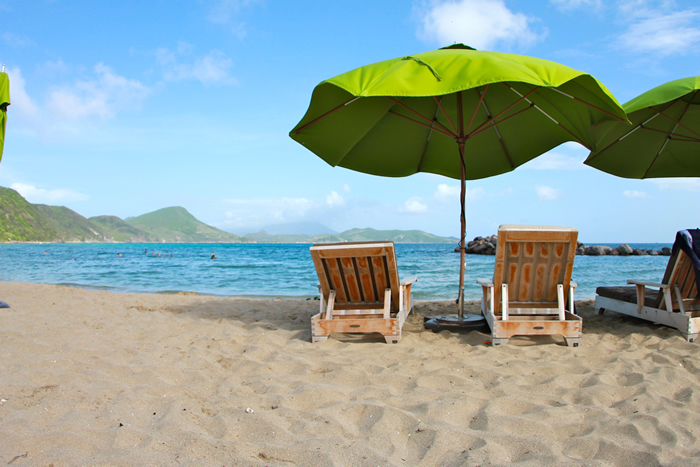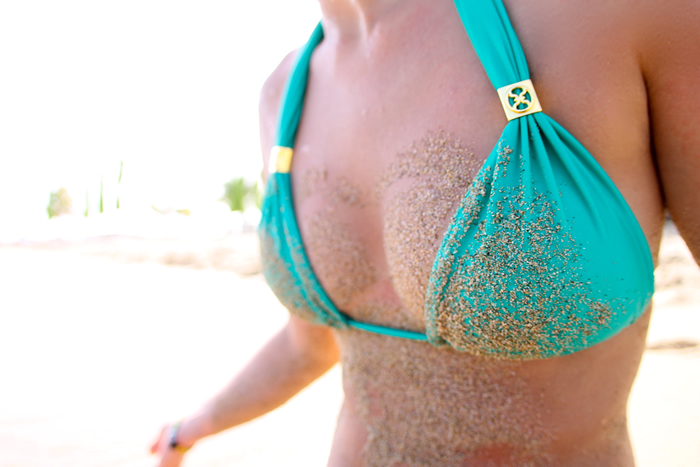 St. Maarten (last stop)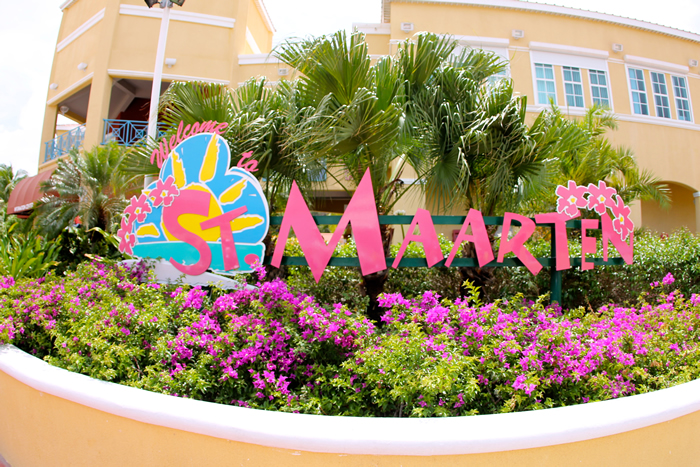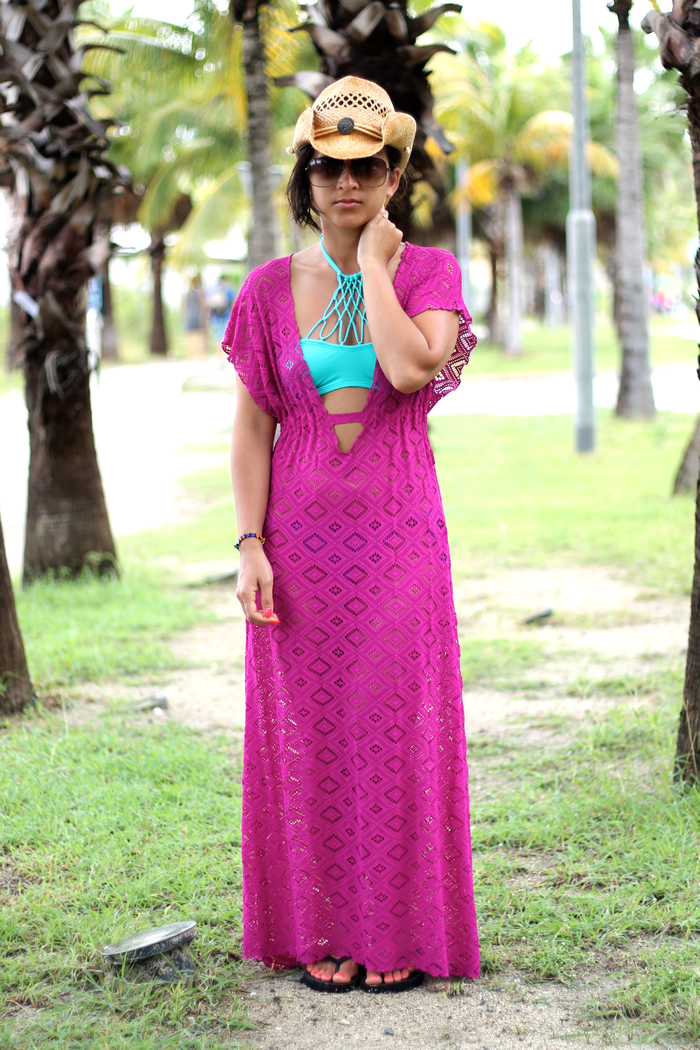 Swim:
Becca
crochet cover-up dress,
H&M
bikini top Hat:
Charlotte Russe
Straw cowboy hat Sunglasses: Giorgio Armani Aviators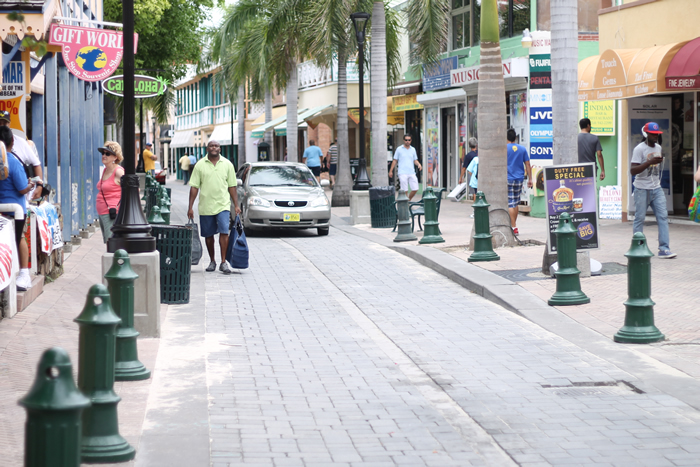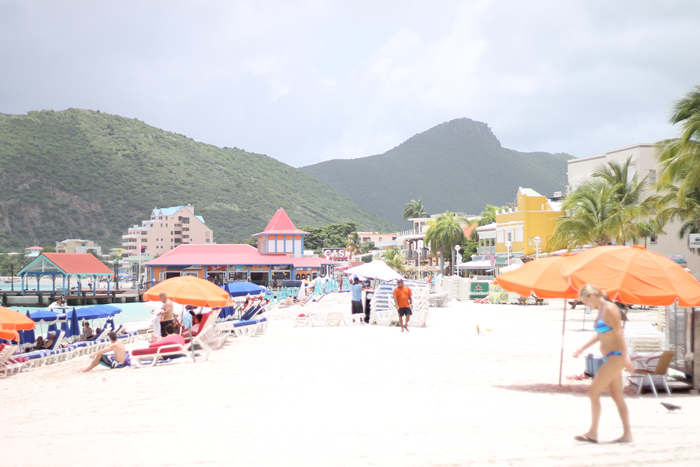 After getting off the ship, we walked 10 minutes left towards Great Bay Beach. When I was researching beaches in St. Maarten, I was overwhelmed with reviews of nudist. Apparently it was typical to be topless/nude in St. Maarten beaches. We didn't plan on participating but thought it would be fun to people watch.
To our disappointment, Great Bay was on the Dutch side of the island and apparently all the "sight seeing" was on the French side. To be honest, I wasn't very impressed with this beach because the water was not what I expected. It's murky, filled with seaweed and was deep as soon as we I stepped in. I was even bitten 5-6 times by something in the water. :( We'll definitely check out another beach next time around but if you like to combine a day of shopping, lazying in lounge chairs and hanging out by the bars, this area would be ideal.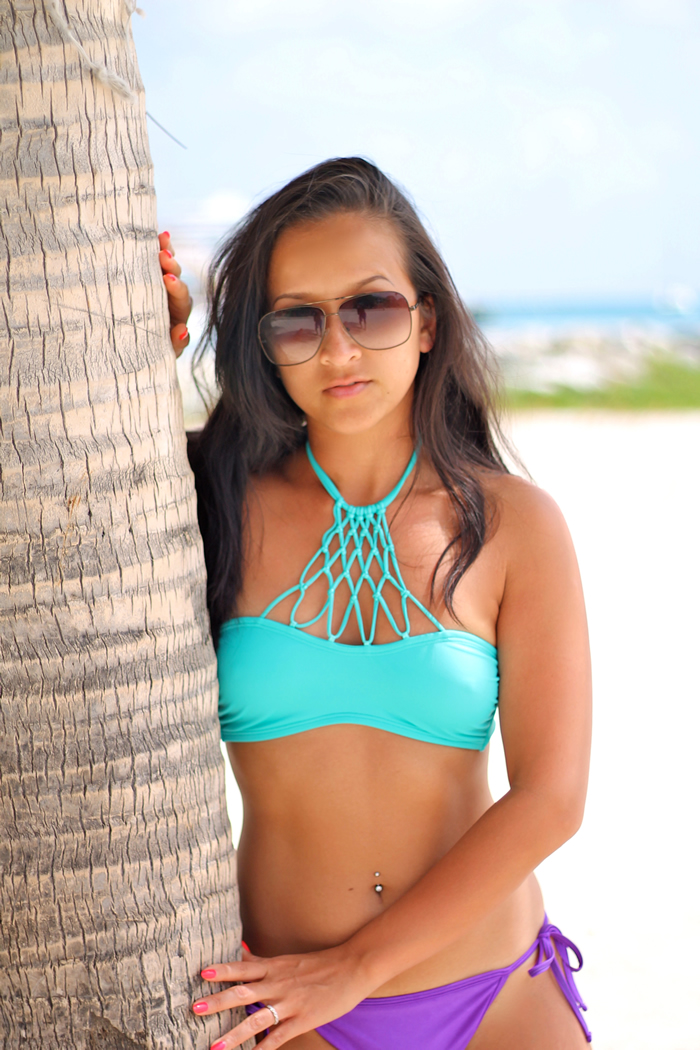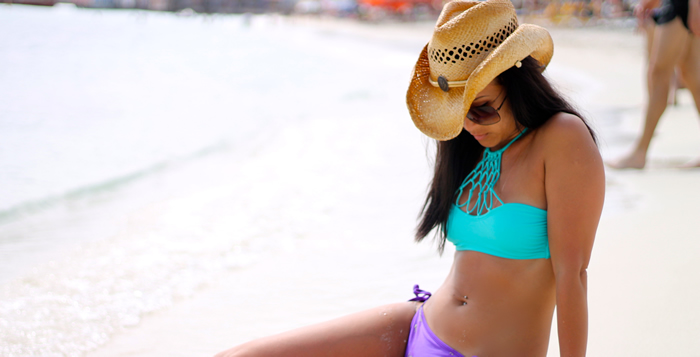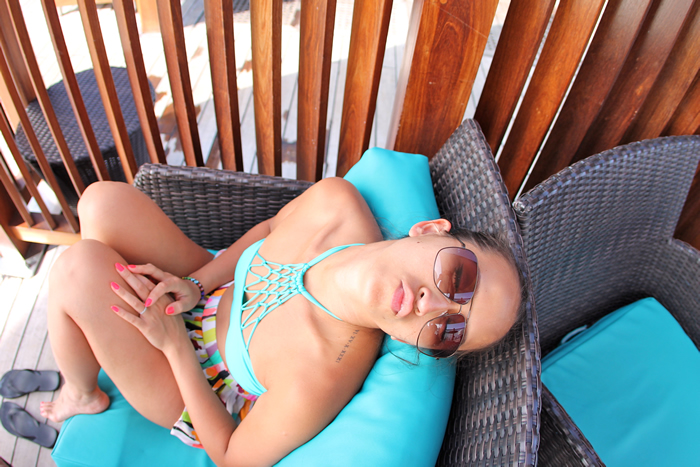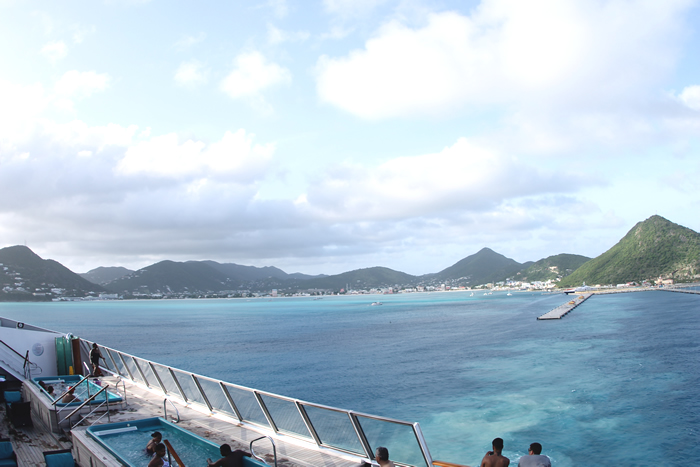 [Photos by NR]  
Good bye St. Maarten!
Thank you so much for stopping by and I hope you enjoyed our vacation photos and reviews (also see Part 1 and 2). I have always love the Caribbean islands. It is a beautiful place to visit but what makes these islands a paradise are the warmth of the residents and the amazing food and culture. We try to visit at least once a year to detox and get away from the hectic world….What about you? Where's your favorite place to vacation?
Readers: Where's your favorite place to vacation?