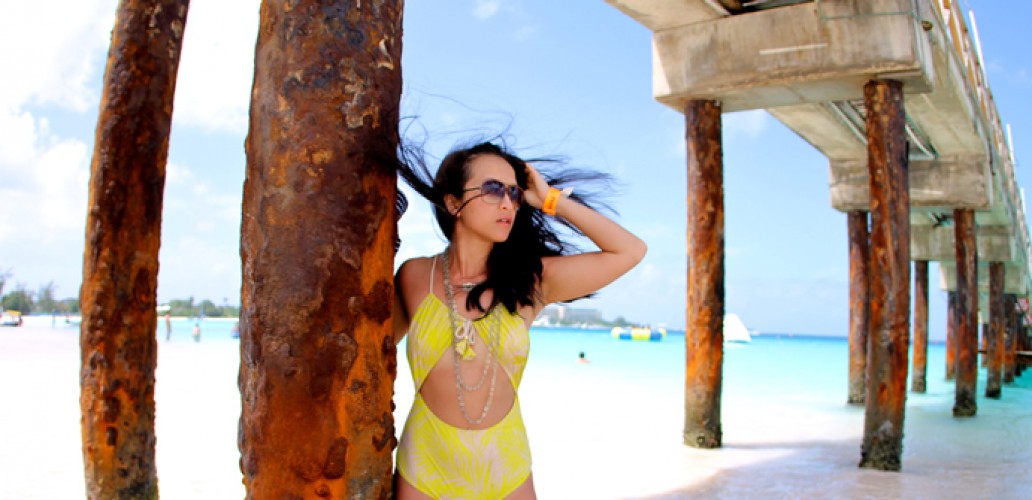 Caribbean Vacation Diaries: Part 2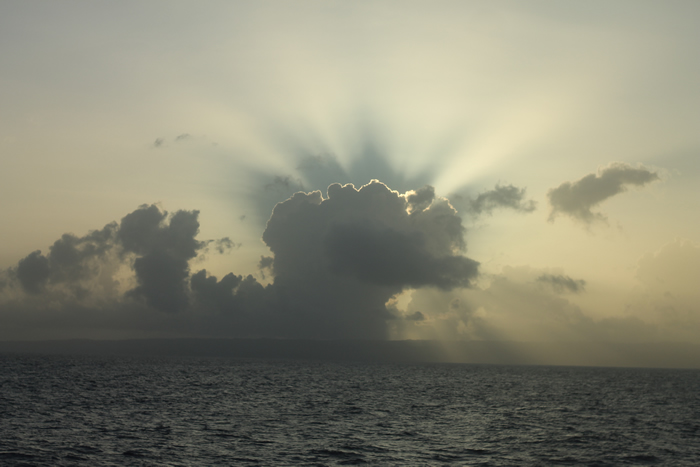 As our ship set sail to Barbados, we spent most of the day soaking in lots of Vitamins D's… We ate, sipped on our signature drink, "The Disarita," napped and just relaxed. At night, we got dressed up for dinner, watched shows (comedy, magic, etc.) and gambled in the casino.
DIY denim studded shorts / H&M tank  
Tarnish
ombre polka dot scarf  
Barbados
Prior to our trip, NR and I did a lot of research (we're plan-a-holics lol). While I don't mind free-styling, when it comes to cruising I'd like to plan in advance because we're only on the island for approx 8-9 hours and we like to make the most of the little time we have.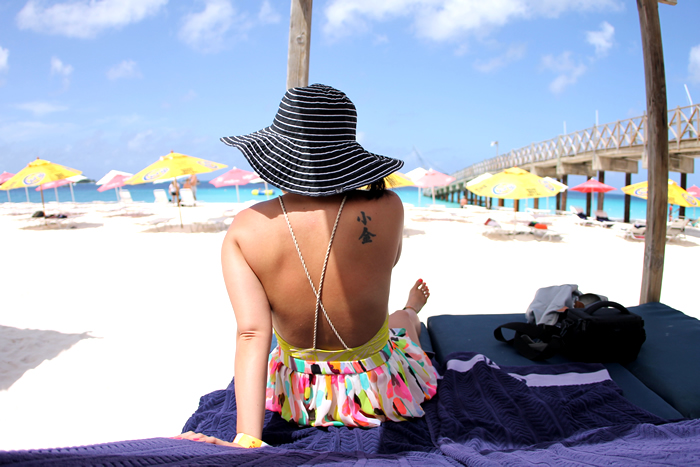 H&M sheer asymmetrical skirt /Victoria's Secret hat
We went to Carlisle Beach at the Boatyard where there is a restaurant/bar called Copacabana that serve yummy food and drinks. For a fee of $30 per couple you'll get access to any lounge chairs or cabanas on the beach, restroom facilities and 2 free drinks.  What's wonderful is all the water sports are just a few steps away. We spent the whole day lounging and playing in the water, but of course a day in Barbados would not be complete without jet-skiing!
Tip: If you're cruising, it's a good idea to rent jet skis from the locals. These guys works really hard and can be very accommodating (sometimes you'll see them arguing with each other which is always interesting to watch), not to mention you can get a good price opposed to what the cruise ship charges.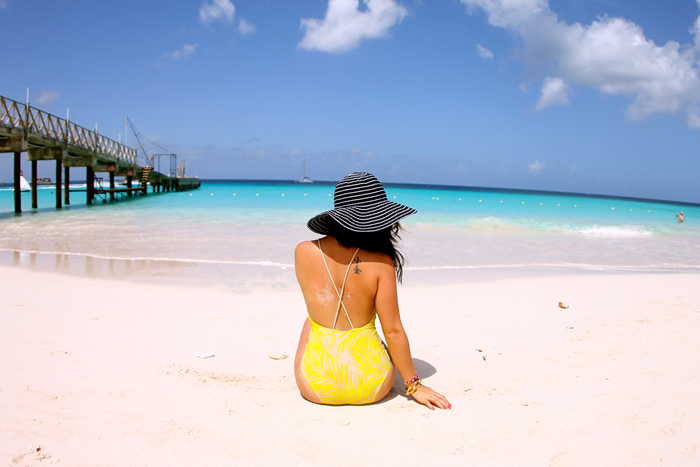 I heart powder white sand and crystal clear water.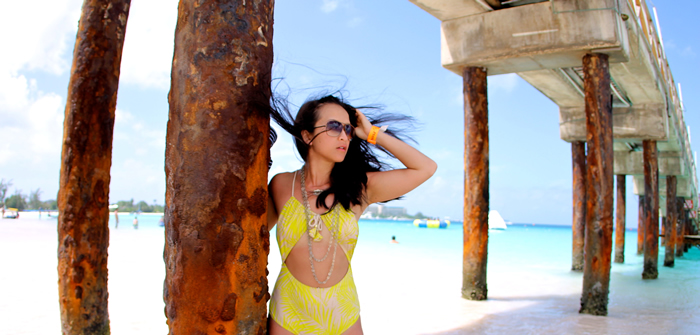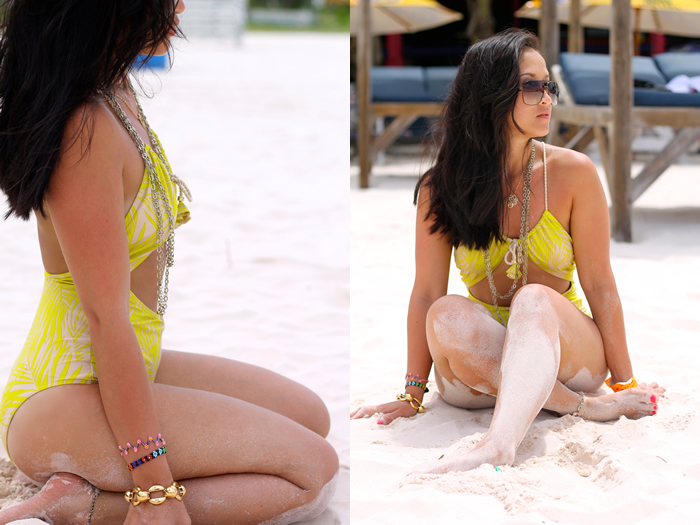 H&M one piece swimsuit Glasses: Giorgio Armani Bracelets:
Kate Spade
beverly boulevard, beaded bracelets from San Juan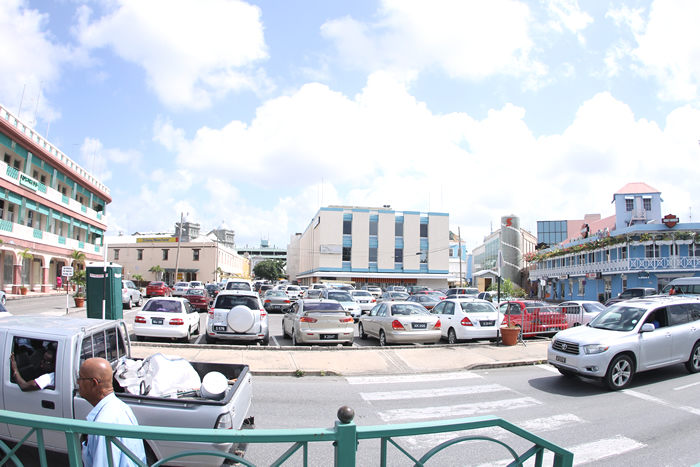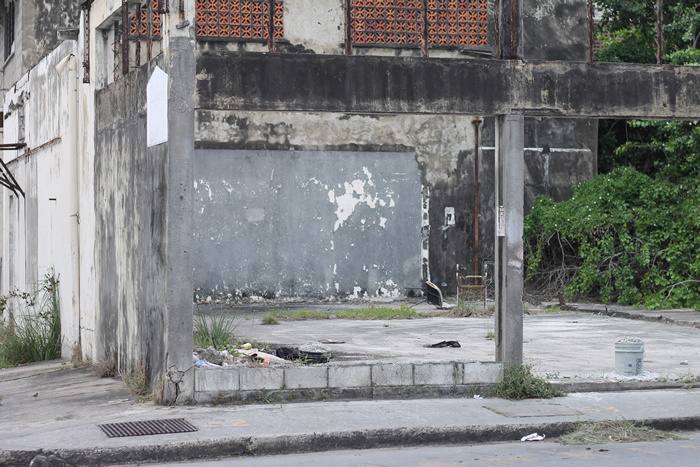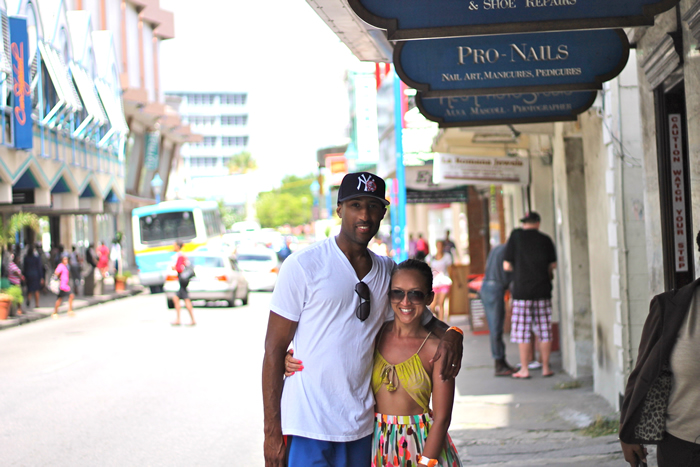 St. Lucia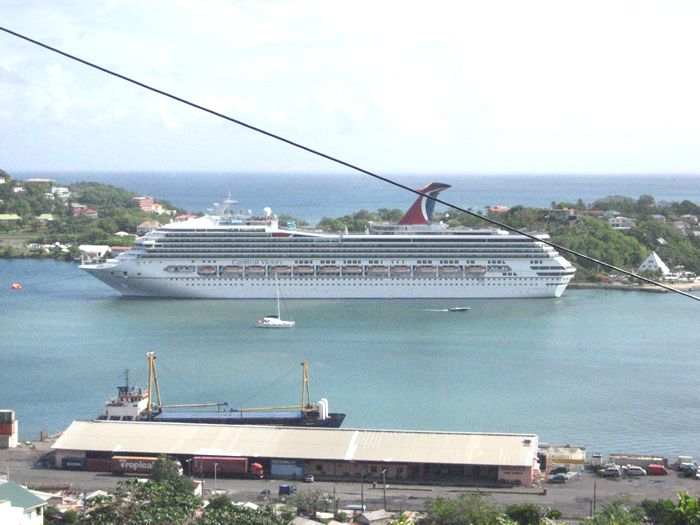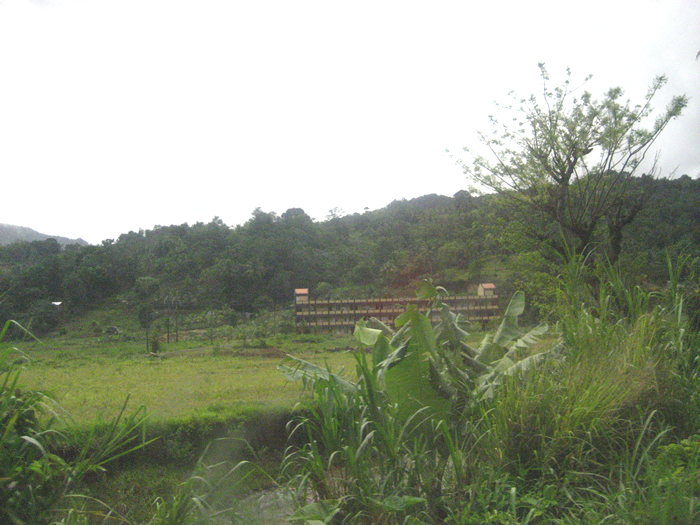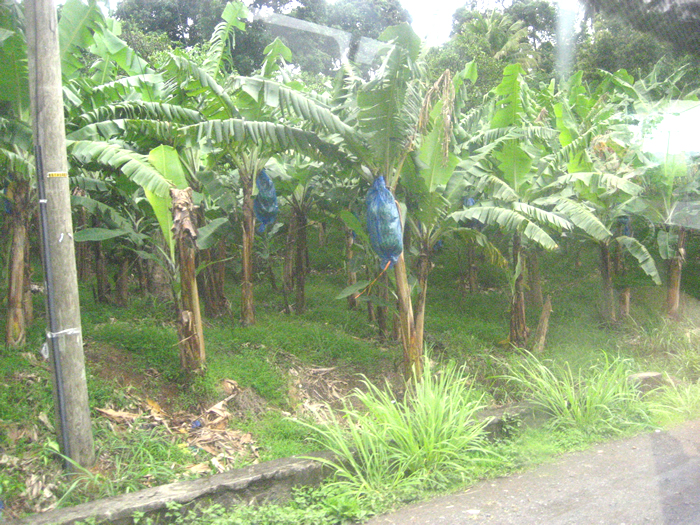 The exotic island of St. Lucia was beautifully filled will coconut, banana, papaya and mango trees. In the picture above, the young  bananas were wrapped in plastic to prevent from getting damaged (bugs, pesticides, etc.) The color blue was used to prevent UV light from penetrating the bag thus ripping the bananas too quickly.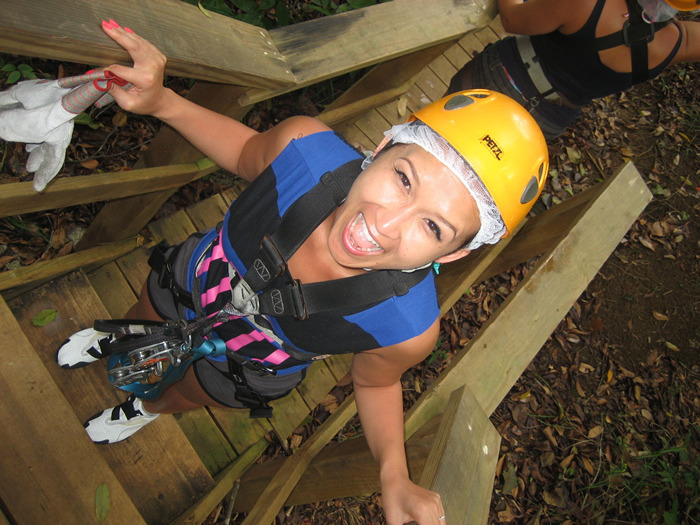 Our first ziplinging experience was with TreeTop Adventures. At first I was a little nervous, but my fear was not of heights. Because we were in the rainforest I was worried about a snake or a giant spider jumping out, but after the adrenaline rush of the first zipline I pretty much forgot all about those fears. The view of the rainforest was so beautiful and I love how green everything was. I never did see any of those creepy crawlers and was glad for that!
If you ever visit St. Lucia and are looking for an adventure, this excursion is a must!
[Photos by NR]
I hope you enjoy Part 2 of our journey so far. Stay tuned for part 3 (final)!
xoxo