Beach Therapy
"It's hard for me to put into words why I like the beach so much. Everything about it is renewing for me, almost like therapy…Beach Therapy." – Amy Dykens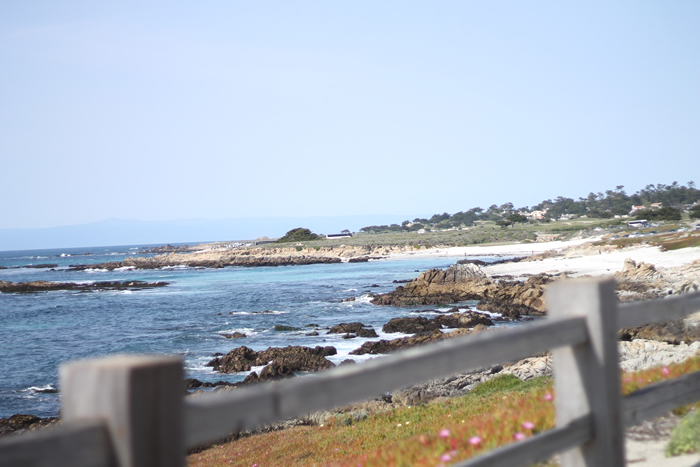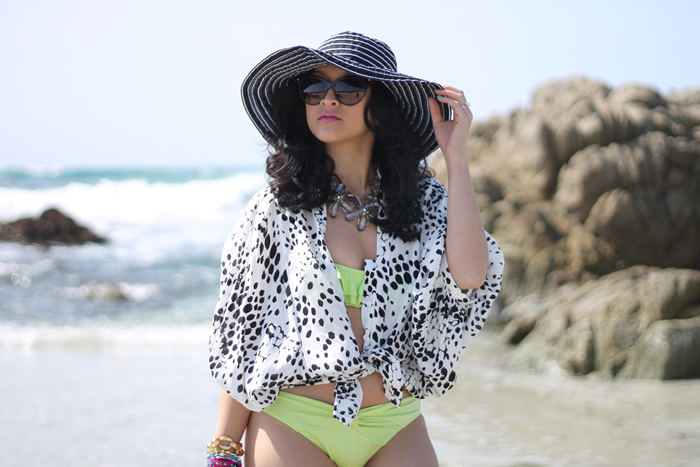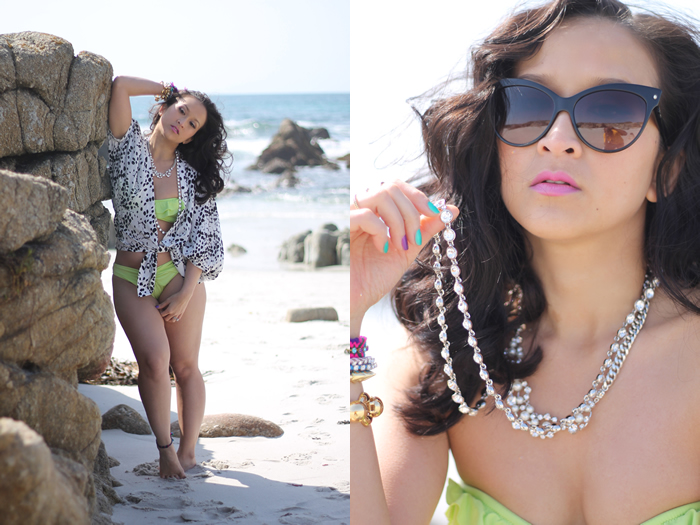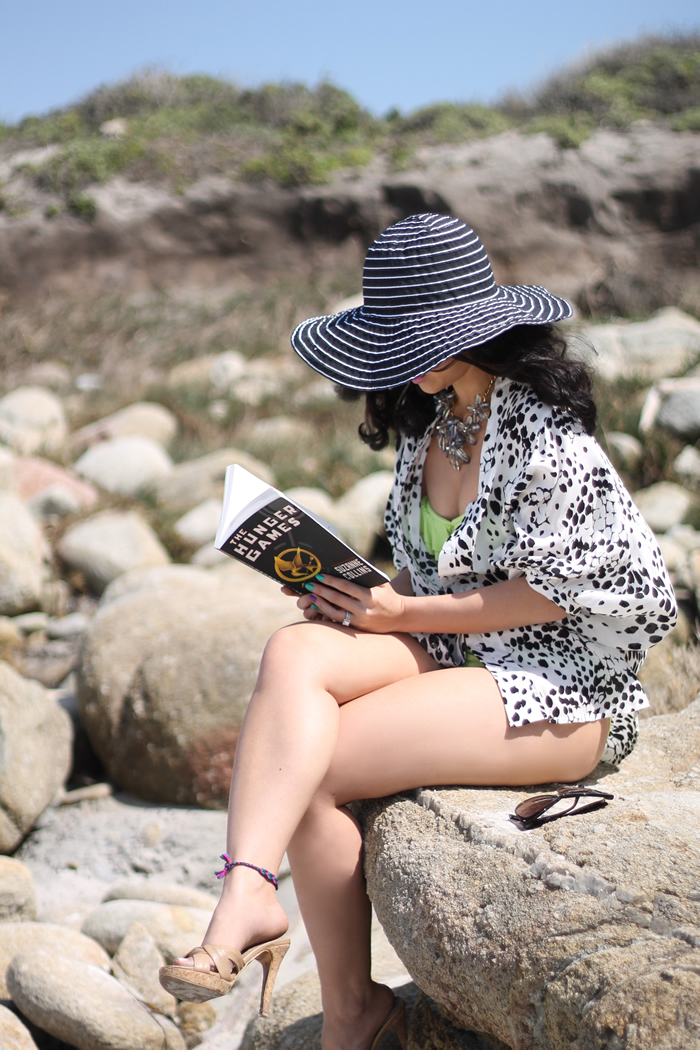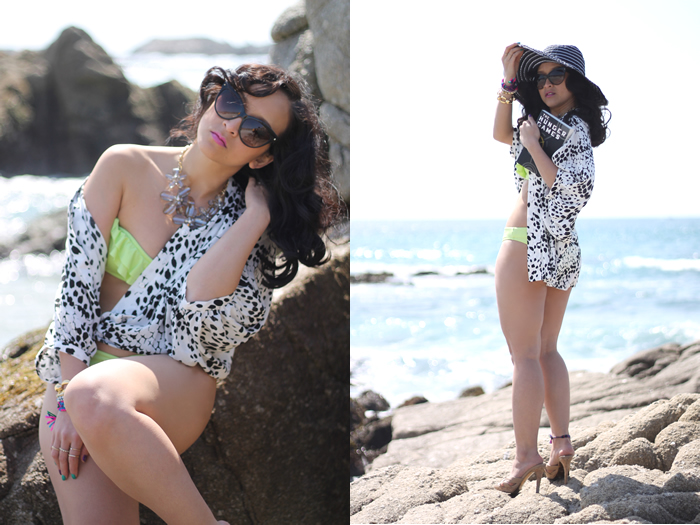 Heels on high rocky surfaces like these are kinda not recommended. :)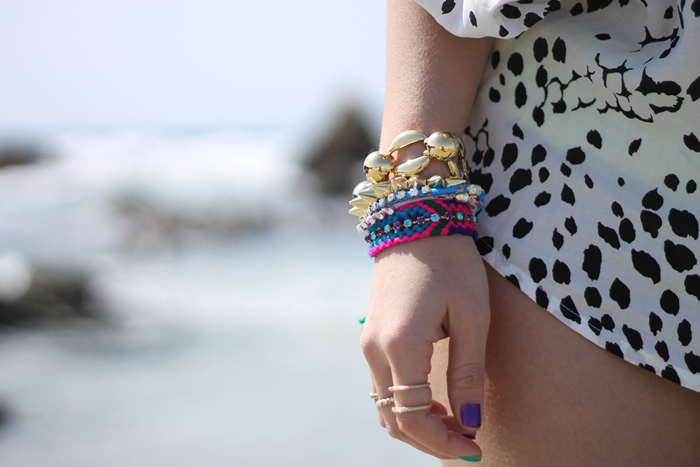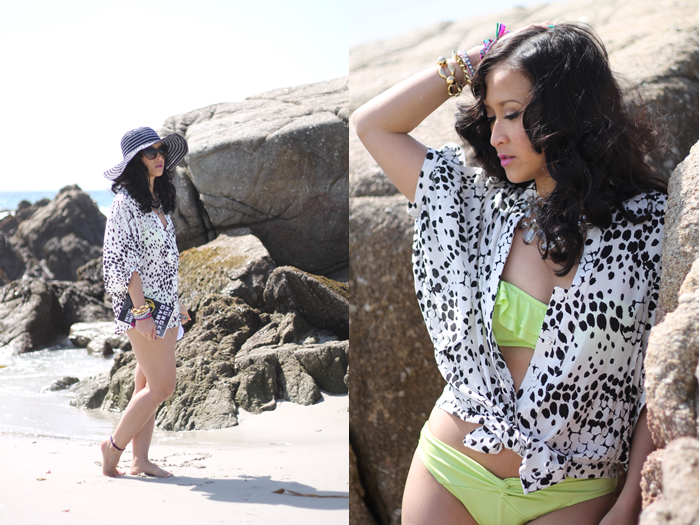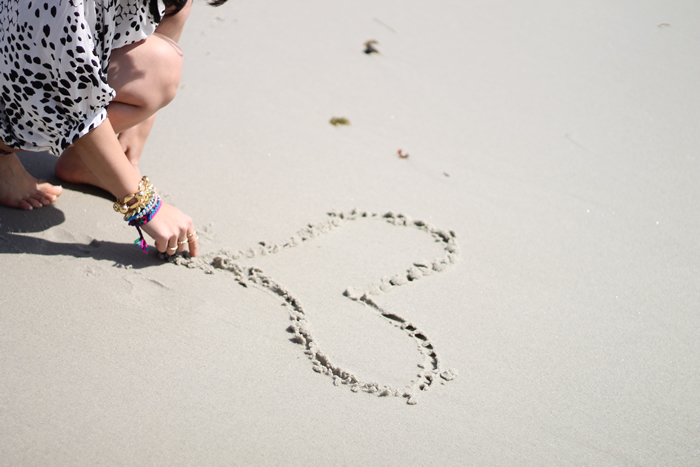 [Photos by NR] Top (used as cover-up):
Express
dolman blouse Swimwear:
H&M
Necklace:
Kate Spade
Delacorte Floral,
Givenchy
Pine Street,
Givenchy
Crystal Station Bracelets:
Forever21
Friendship,
Kate Spade
, ASOS spikes, DIY wrap bracelets Shoes: Charles David, Hat: Victoria's Secret, Glasses: Christian Dior

Who does not love the beach? It is a place of healing and joy. The sun embraces us in its warmth and the sound of the ocean heals the heart, mind, and soul.
This weekend was finally warm enough for some beach time. NR and I took the windy road through Santa Cruz and drove down the coast until we reach the scenic "17 mile drive" at Pacific Grove. We ended up on the beautiful Pebble Beach where we spent the morning soaking in some sun and listened to the beautiful sound of the waves. If you ever visit Northern California, the 17 mile scenic drive is a must!
Continuation of our mini road trip later this week…Enjoy your Monday! xo.