AURA by MUGLER: Listen to your Instinct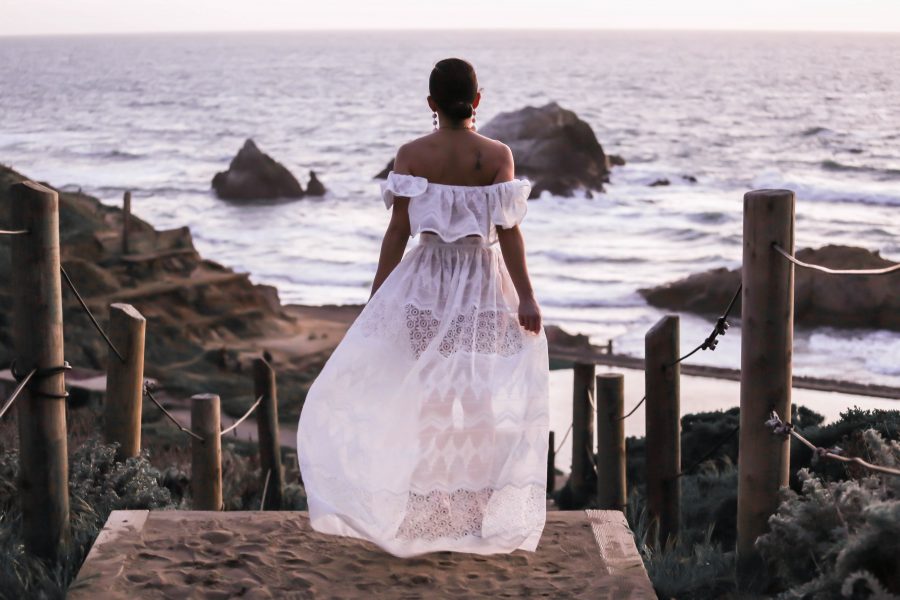 Wild and mysterious. This enigmatic scent is the finishing touch to my outfits.
Thierry Mugler does not make fragrances; he creates goddesses experienced through the medium of olfaction. Since 1992 the brand has only launched a handful of fragrances and unlike many other fragrance houses, Mugler takes their time to develop and nurture their pillars.
One look at this bottle and I was drawn like a magnet to the Aura display. There's just something hypnotic about it and my instincts is telling me to pay close attention! Ha! :)
The bottle is so beautiful. Not only is it my favorite color, I'm in love with the radiant jewel heart shape bottle when green glistens in the light. For me, this perfume was a great scent to wear on a 'date night' as the scents exude sex appeal and femininity. The scent starts out wintergreen with vanilla, but it warms up into a lovely evergreen note. The very subtle floral of orange blossom can be smelt with the musky notes of bourbon, vanilla, Wolfwood and a top note of rhubarb leaves. If I concentrate my attention hard enough, there is indeed an almond-like nuttiness embedded within, maybe stemming from the Tiger Liana which is described by one of the creators as having vanilla, almond and smoky facets… and I can't stop sniffing my wrists. The scent is like an enigma. So mysterious, I'm not sure if it's sweet or wild.
For me, this scent is the perfect blend of opposite notes, as I love the woody tones, with the floral notes making the scent more feminine. I also love that Aura Mugler holds such mystery and positivity as the emerald color symbolizes life, luck, hope and intuition! If you haven't tried this out, please do!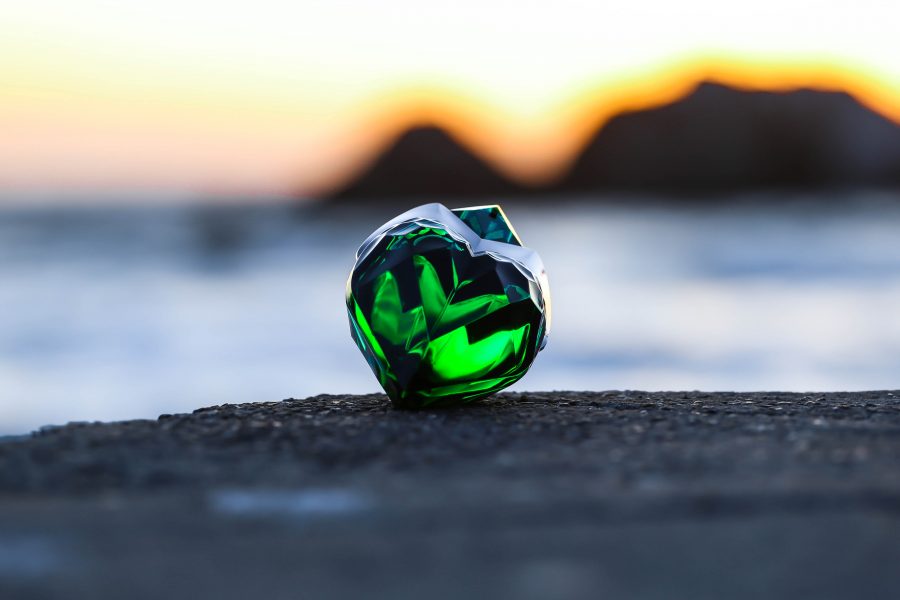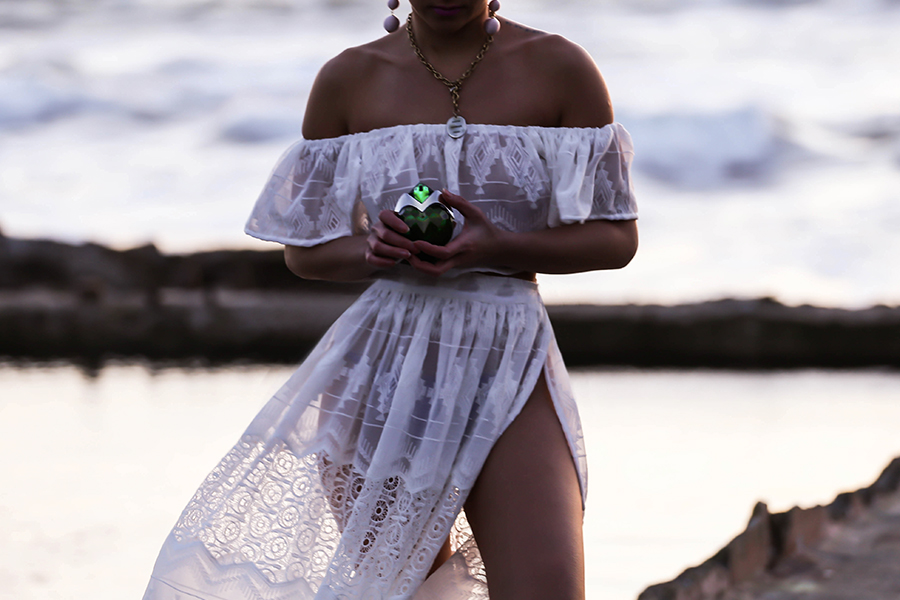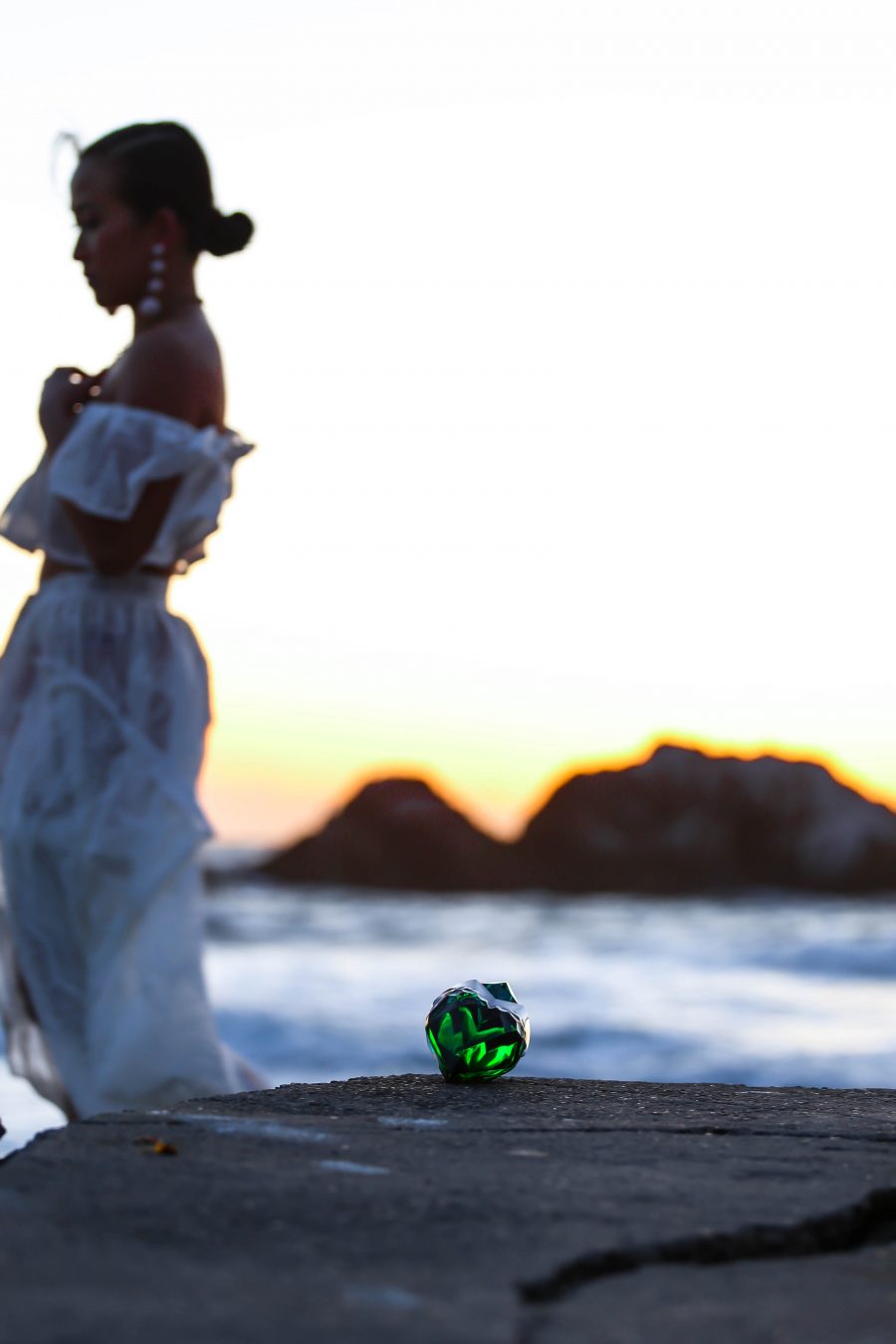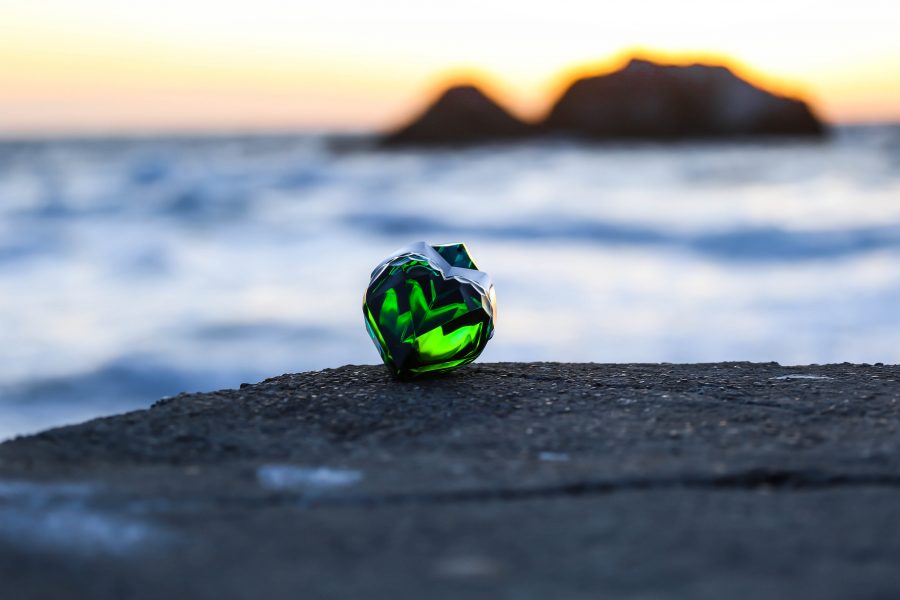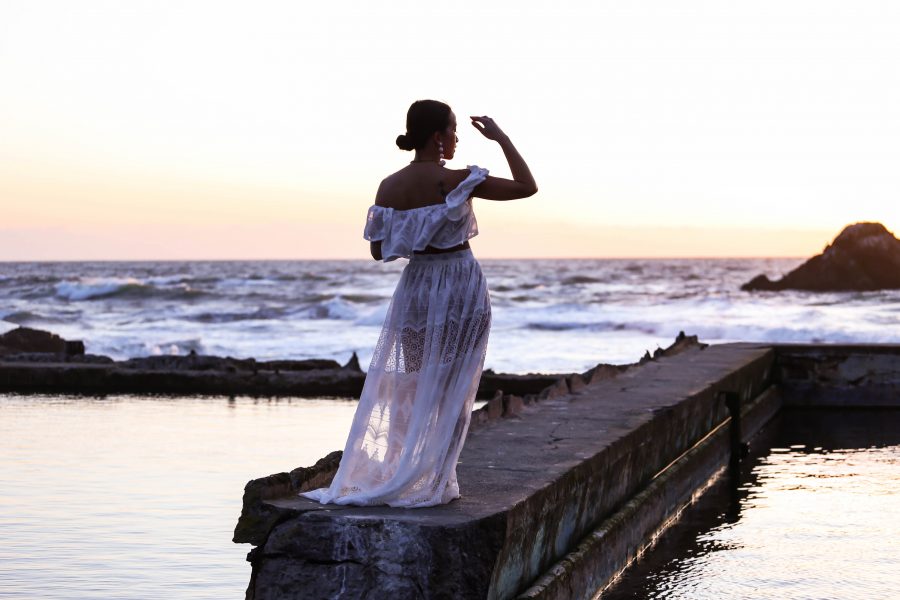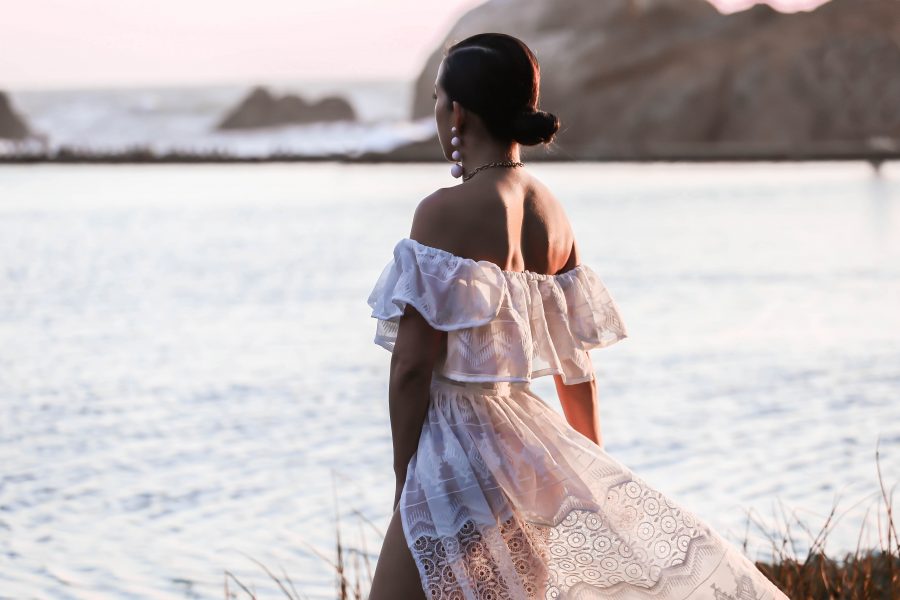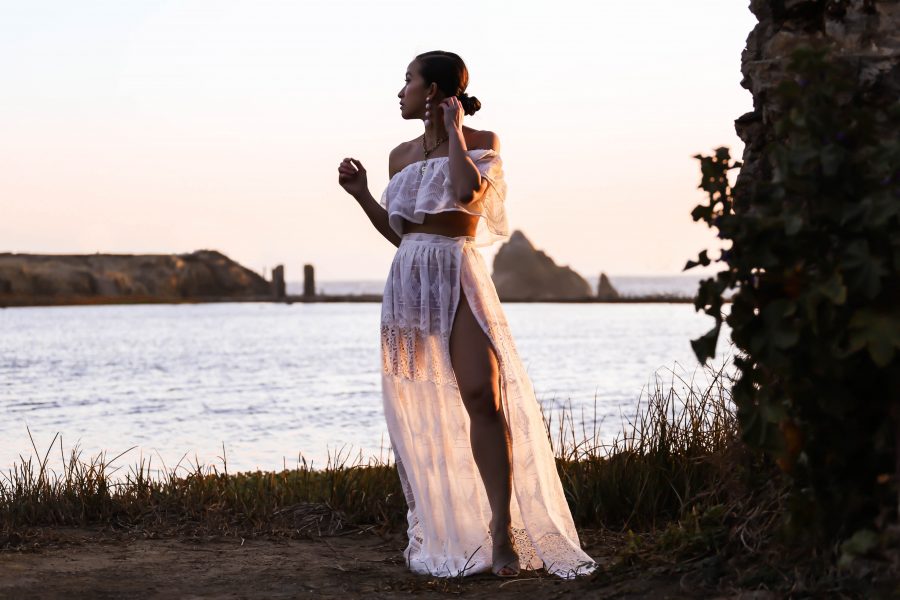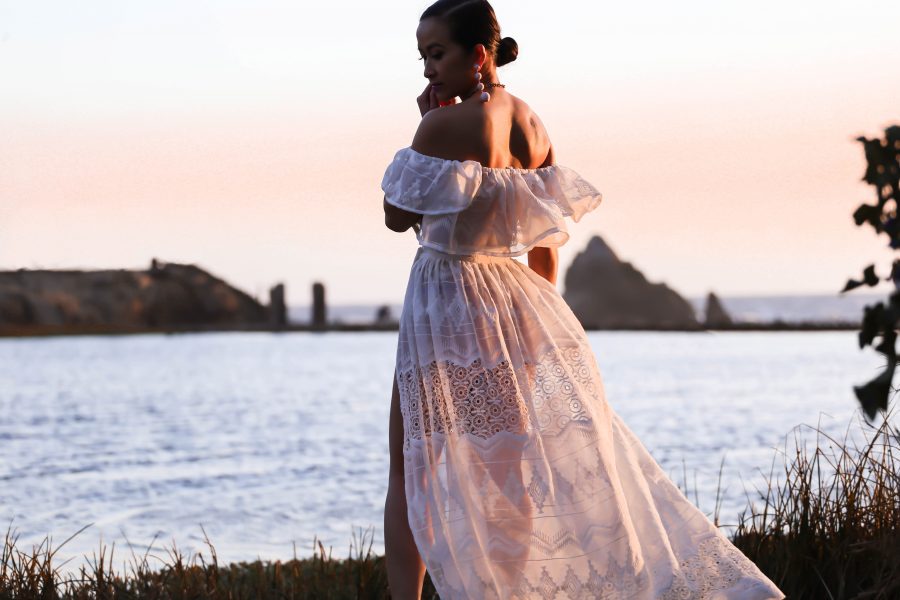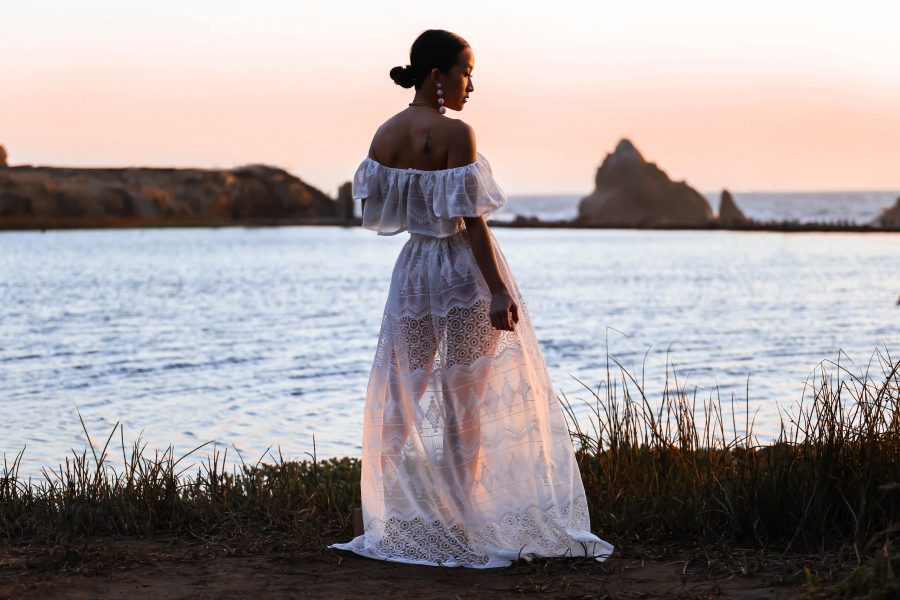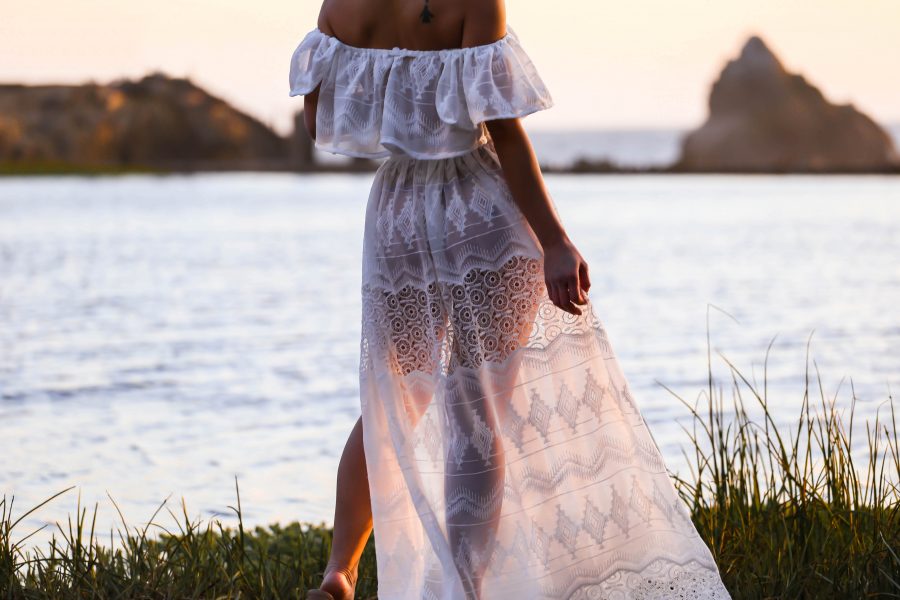 Top and Skirt: KTRcollection Endless Lace Maxi Set (available in invory and black)
Perfume:
LISTEN TO YOUR INSTINCT
Invigorate your senses and awaken your vital energy with the botanical freshness and feline sensuality of AURA –
the new refillable fragrance by MUGLER.
*Photography location: Sutro Baths, San Francisco, CA*
*This post was sponsored but the opinions are mine*