A Pop of Color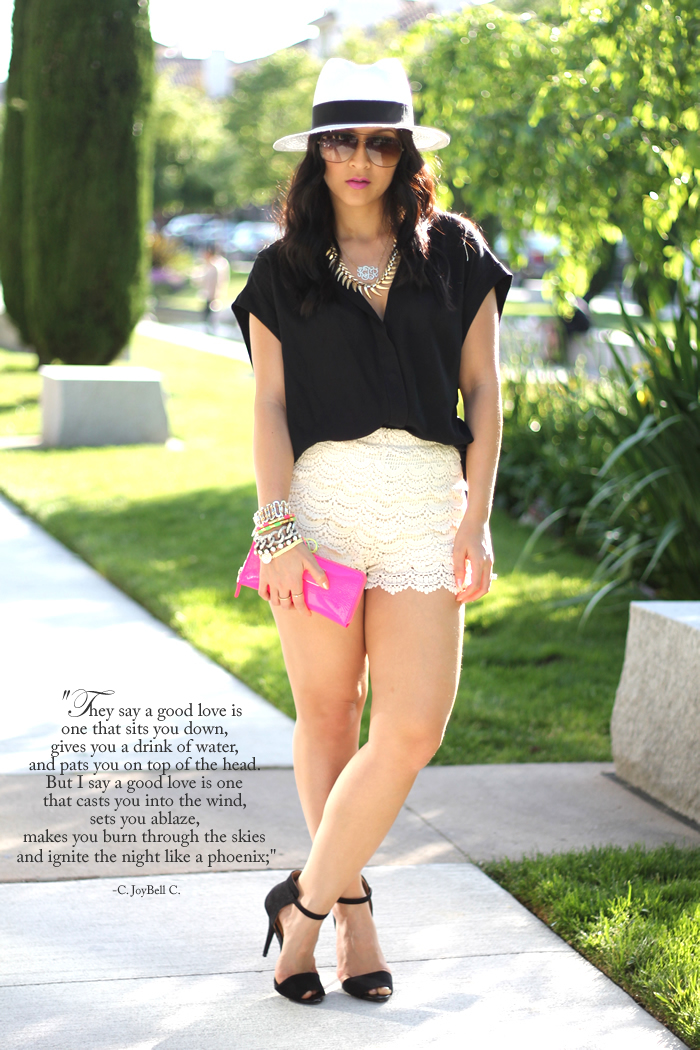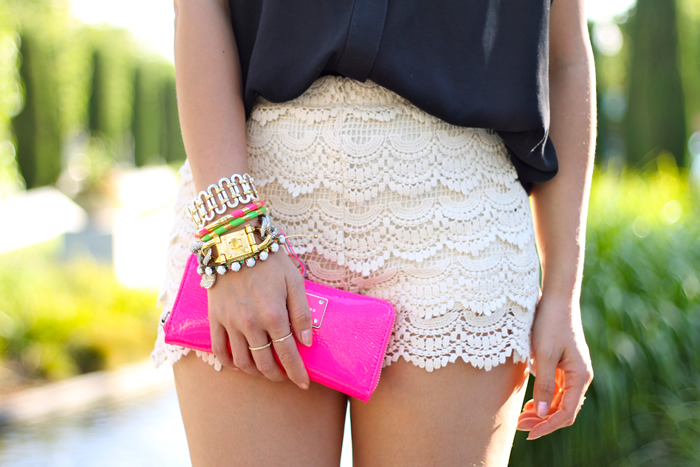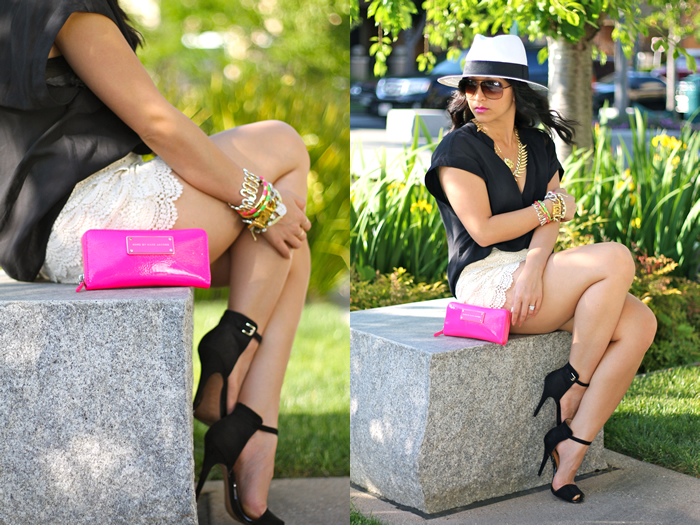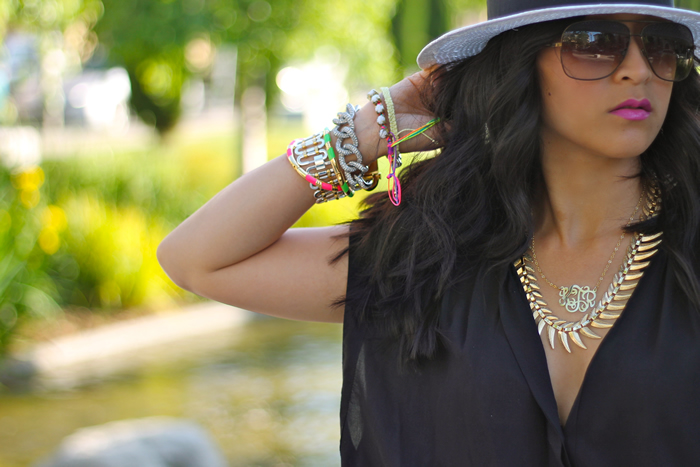 The combination of black and white exudes timeless elegance and always bring me back to the glamorous 1920s, where white lace dresses accessorized with black gloves and darling pearl necklaces were the norm for a Friday evening dinner…Nowadays we'll frequent dinner in our comfy jeans, tee and sometimes flip flops. Style has definitely changed throughout the decades but one thing has always remain: the classic combination of black & white will never be a thing of the past.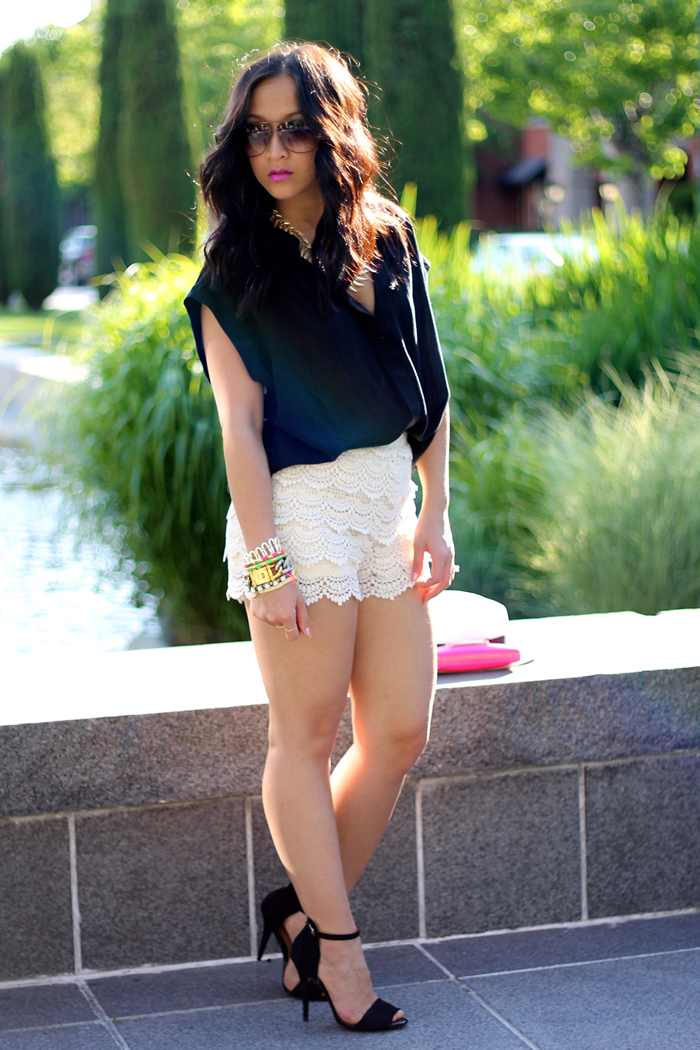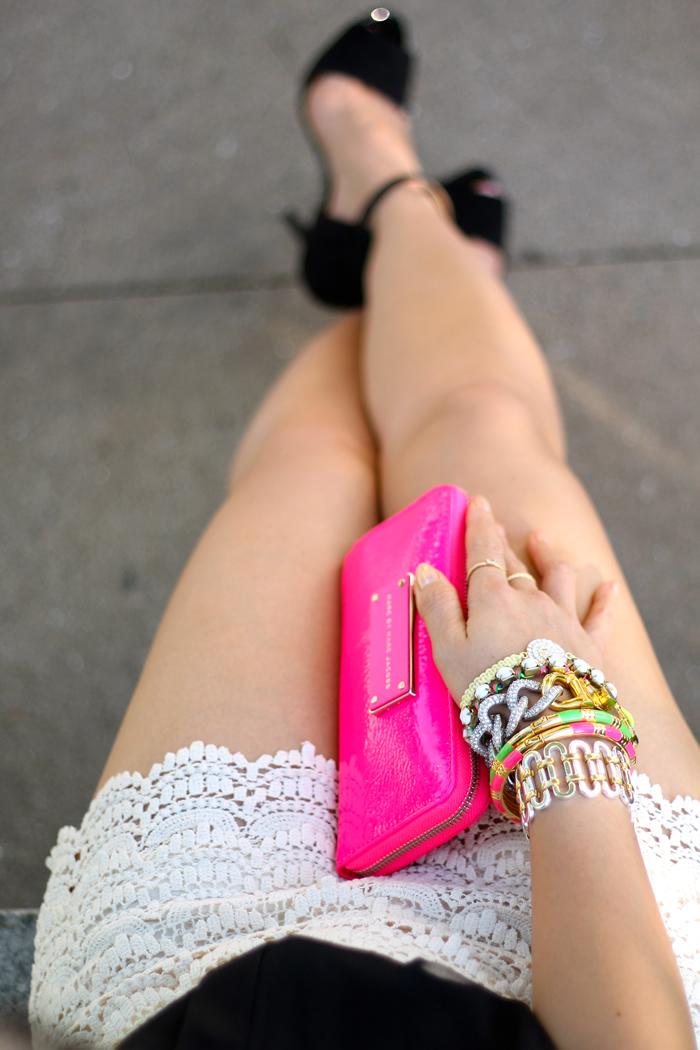 [Photos by NR] Top:
Express
boxy pleat neck top / Shorts: Zara Crochet shorts Shoes:
Zara
basic black sandals / Hat:
David & Young
Neo Noir fedora Necklace: Gifted Monogram necklace / H&M fishbone necklace Wallet:
Marc by March Jacobs
"Take Me Slim" wallet/ Glasses: Giorgio Armani Bracelets: Michael Kors 'Collections' two-tone link chain pave bracelet (similar
here
), 
Bar III
neon bangle,
Lauren by Ralph Lauren
two-tone oval link  
Snapping back to the year 2012, I'm wearing an outfit with the two color combo of that decade I admire so much…slightly dressed with a modern twist in crochet shorts and a loose blouse. There are no gloves nor pearls, but I'm accompanied by my new modern friends: hot pink wallet and lots of neon bracelets…B&W is timeless but no matter what I do or the time of year, I just can't seem to stay away from colors… :)
What about you? Are you a black and white lover or do you crave color in your wardrobe?