A Hidden Gem: Newton Vineyard.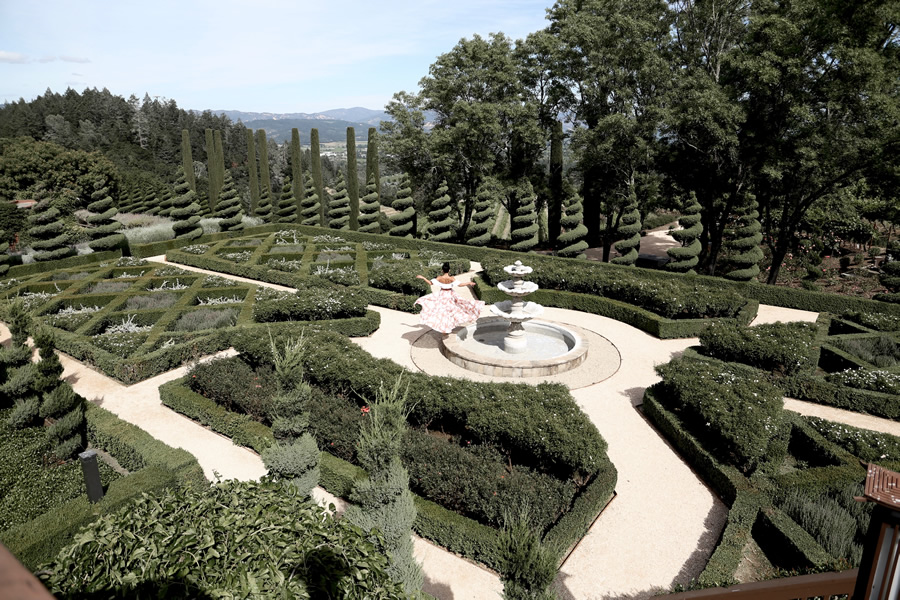 Newton Vineyard is a hidden gem located in St. Helena, CA and it will take your breath away. When my Instagram bestie Soy (@RetroModernSplendor) from New York said she was coming to visit me, I knew I wanted to take her here. Founded in 1977 by Sua (from China) and Peter Hua (from England), Newton Vineyard is one of the most prestigious estates in California's Napa Valley with an interesting but subtle combination of cultural influences on the property's several landmarks (you'll see why later). The terraced mountain estate has less than one-fifth of its total 560 acres planted to vines at elevations ranging up to 1,600 feet above sea level. The non-farmed acreage remains in its native forested state providing natural habitat for indigenous wildlife. The property is definitely a gem, but besides the breathtaking views and the spectacular gardens, this winery itself is extremely unique.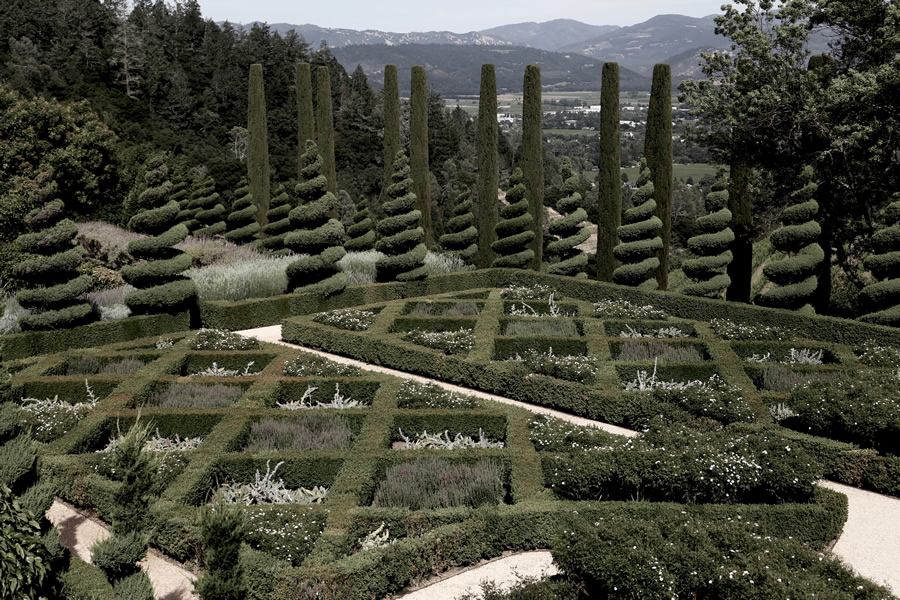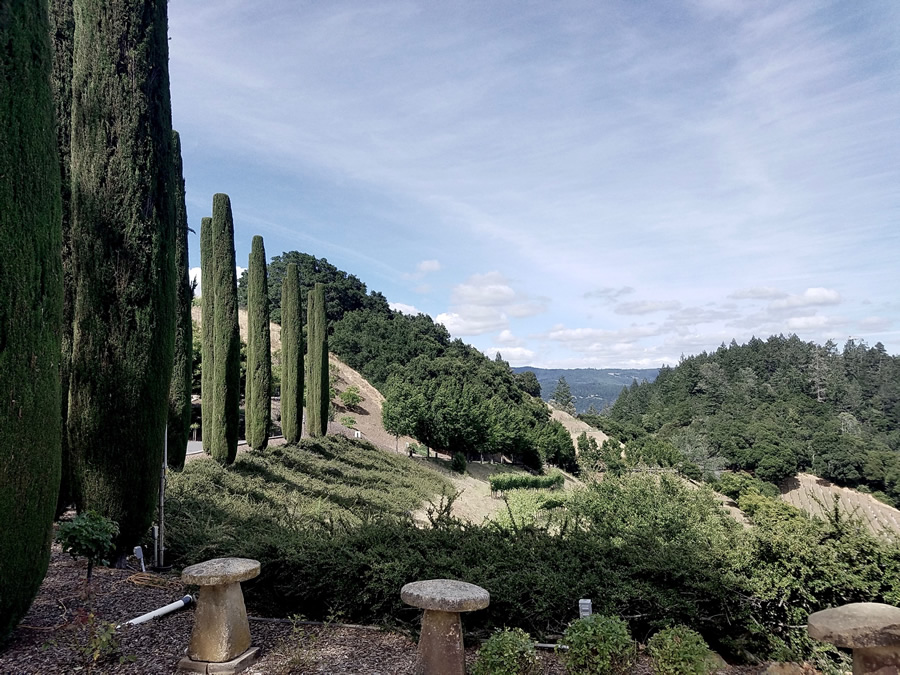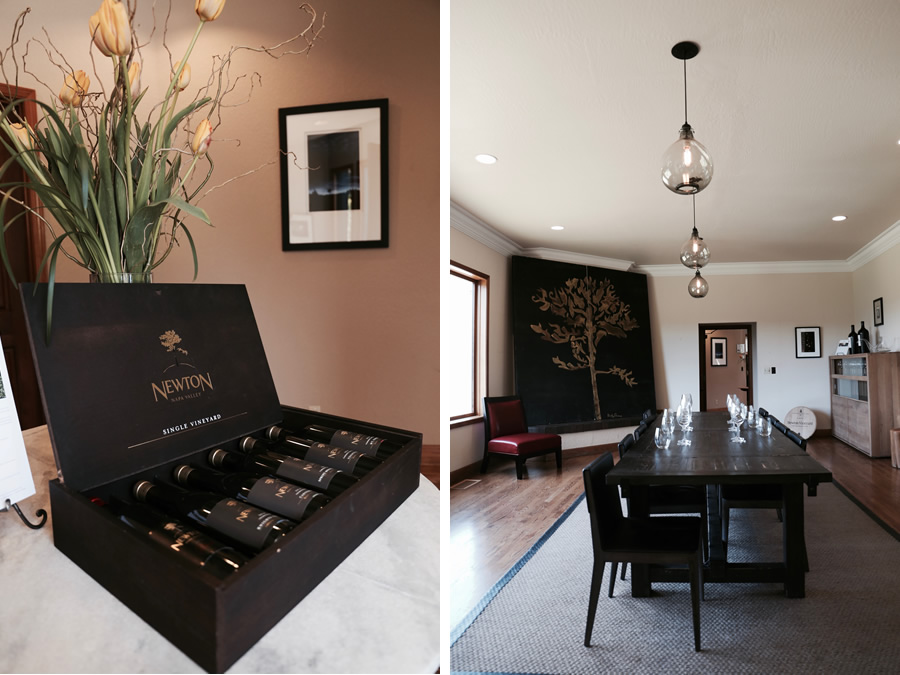 They're mostly known for their unfiltered wine, which were quite delicious. Tours and visits to the winery are available by appointment only and only available for small groups so you'll never feel crowded. Although this has a very different feel from nearby wineries that were crawling with tourists, I think what set Newton Vineyard apart was that we felt like we were guests rather than customers being herded through their property.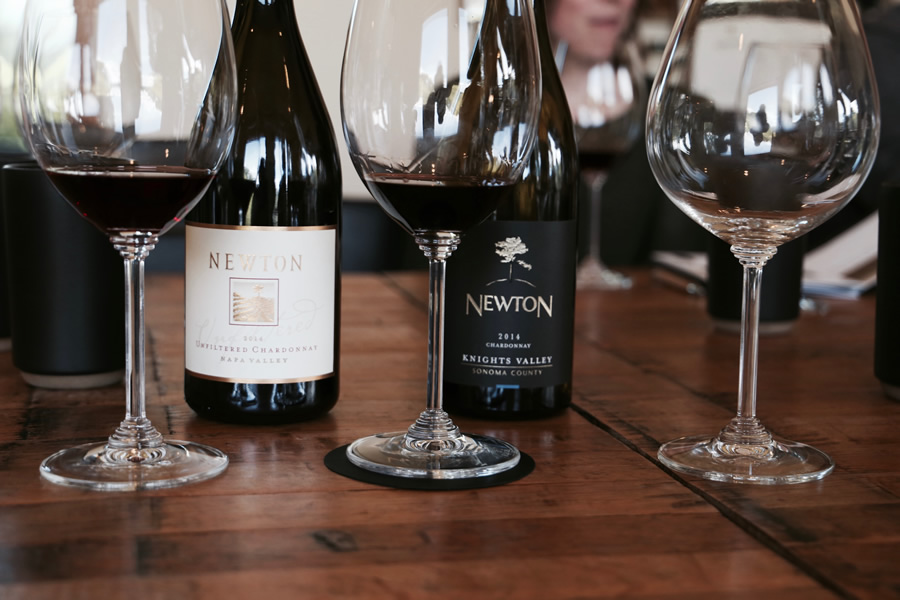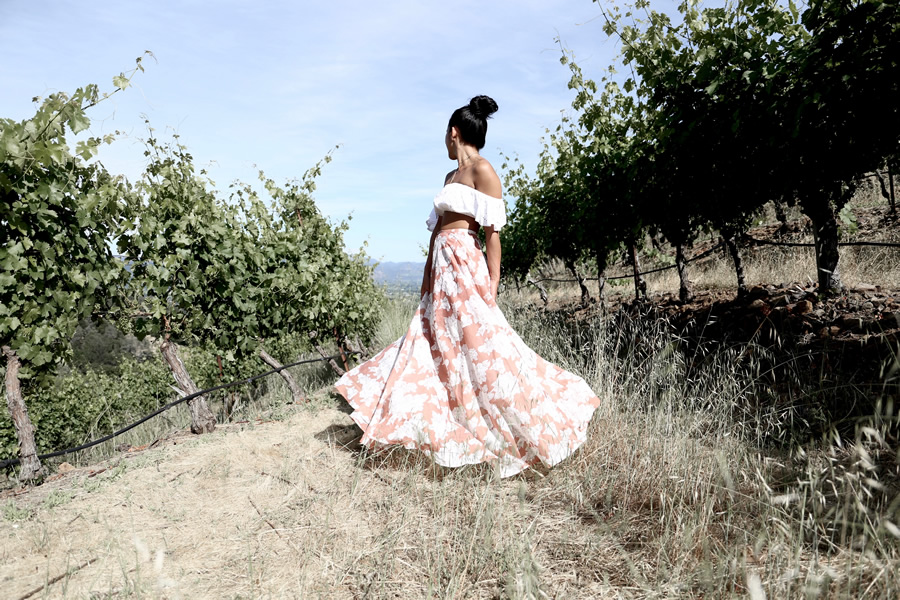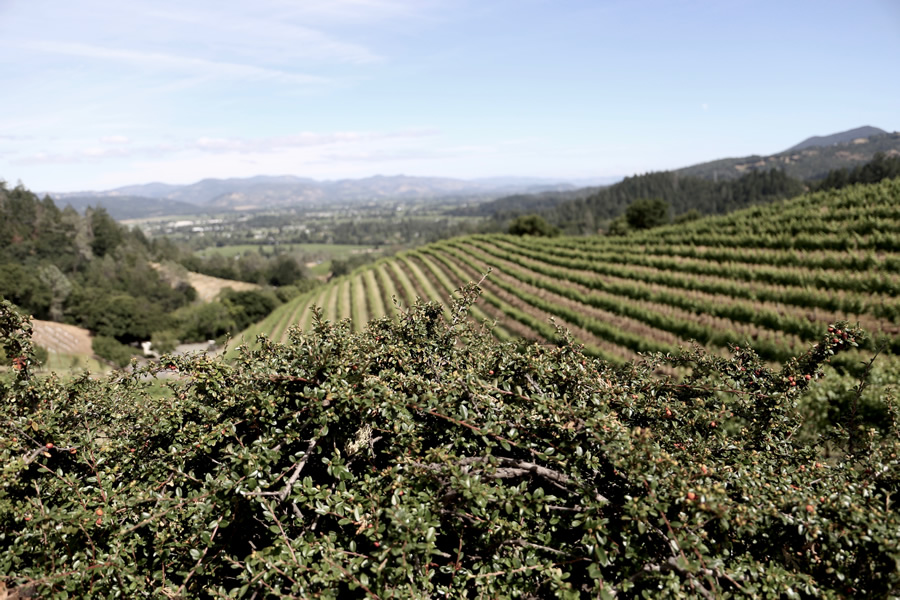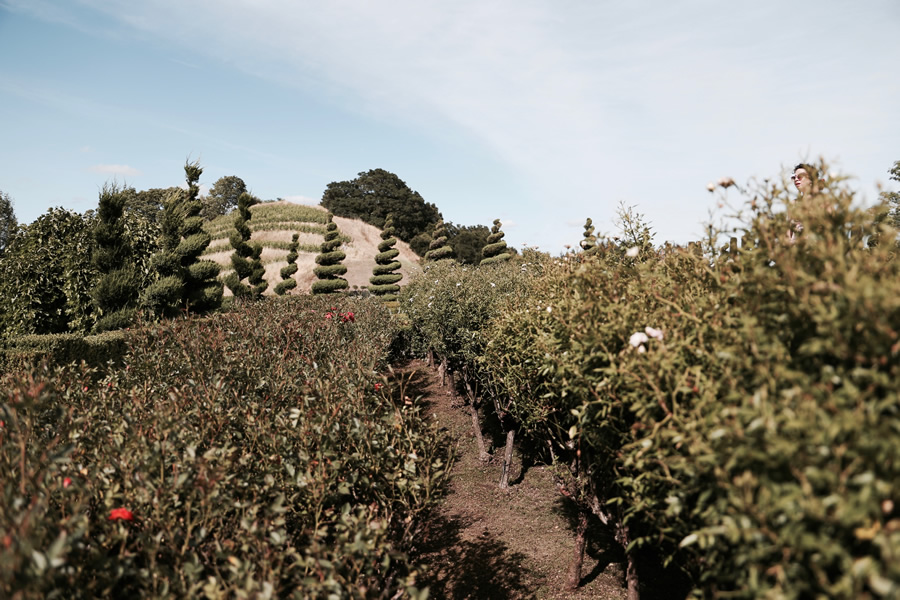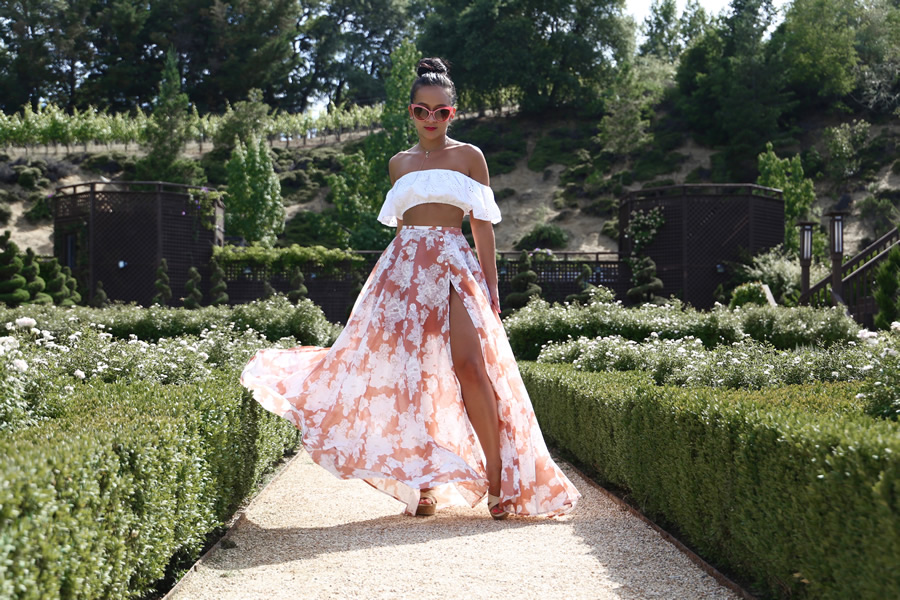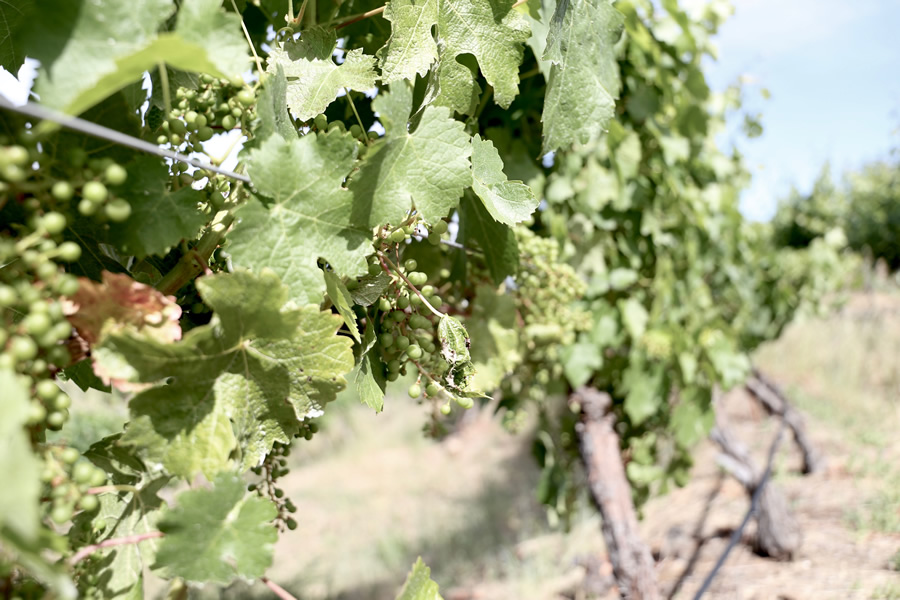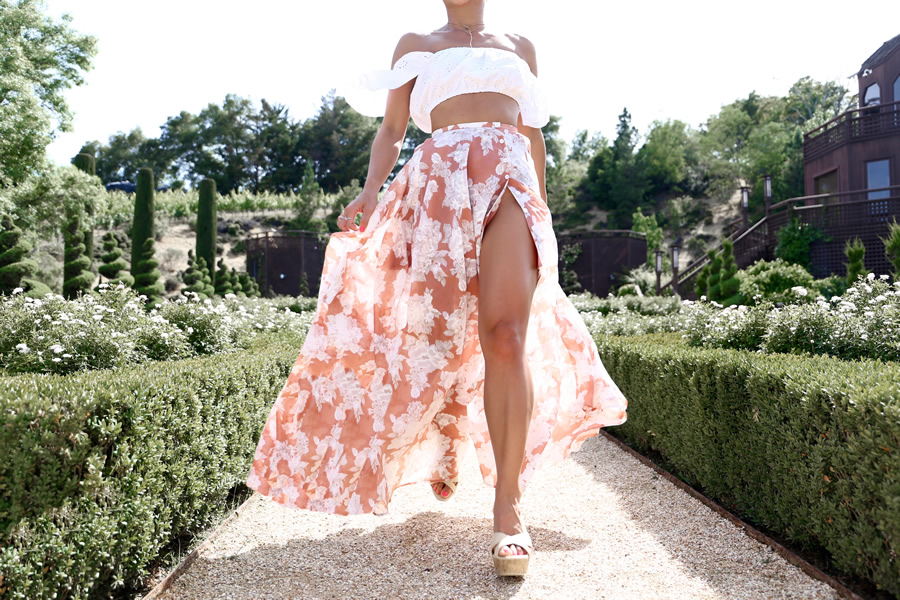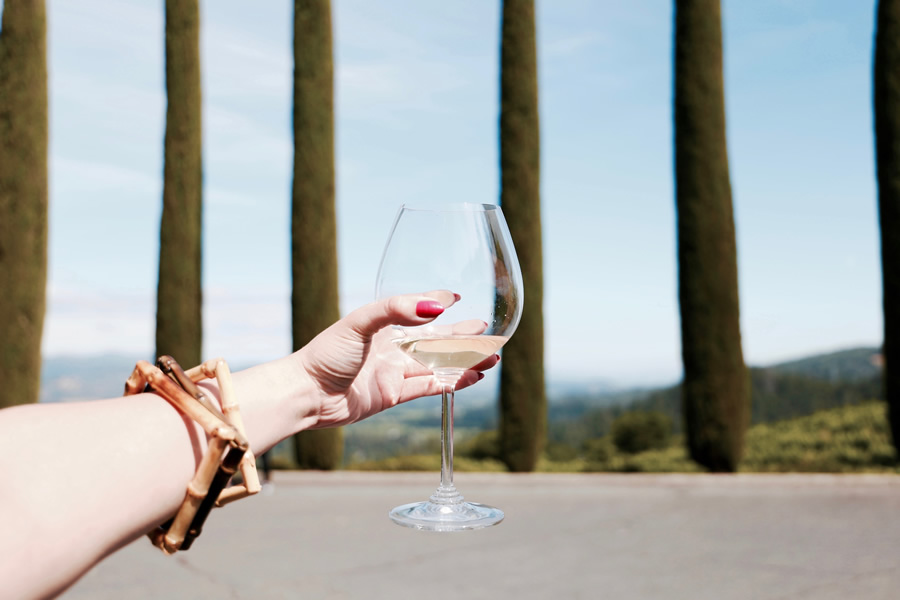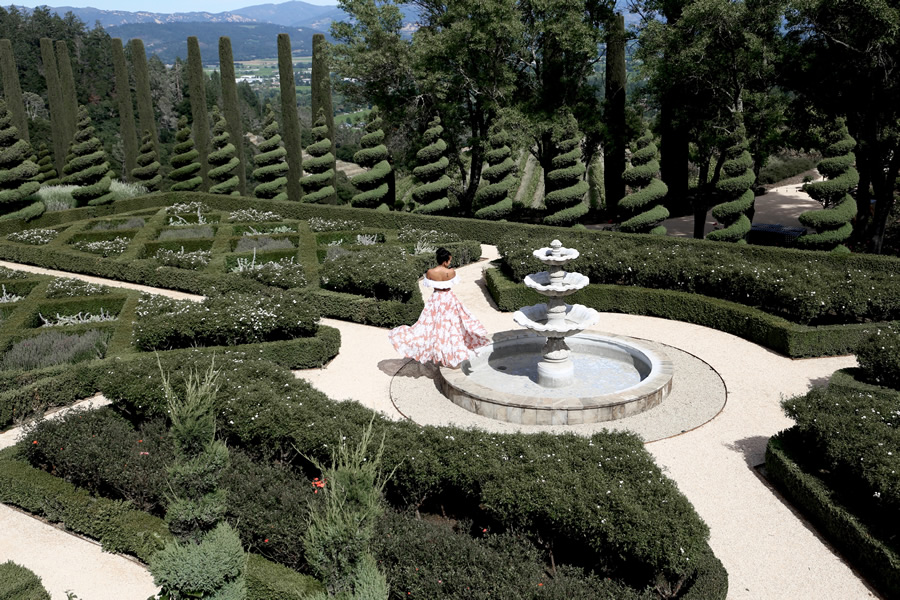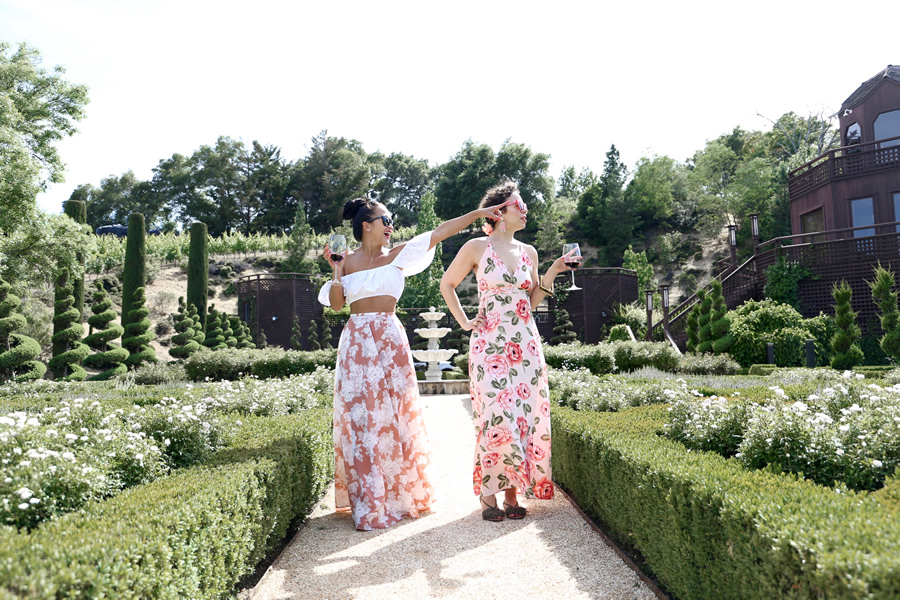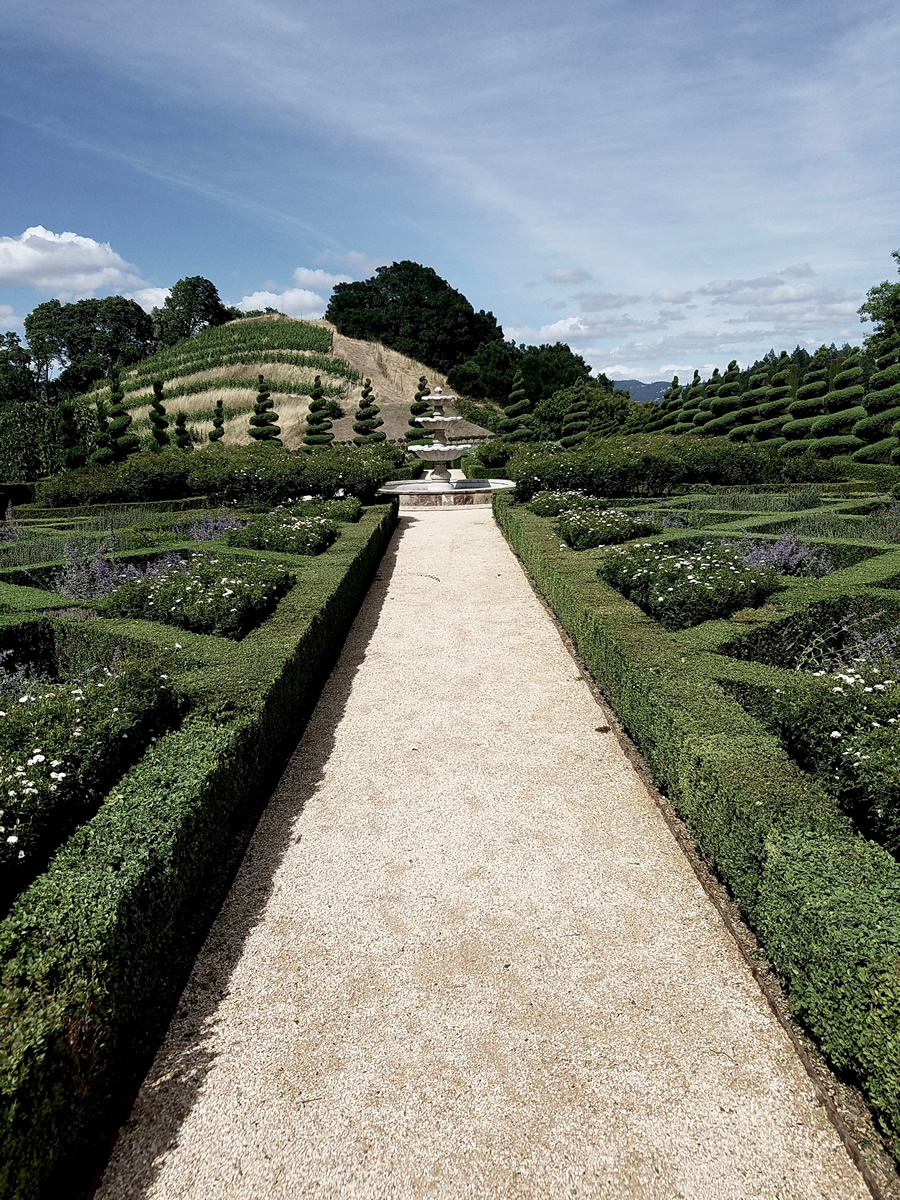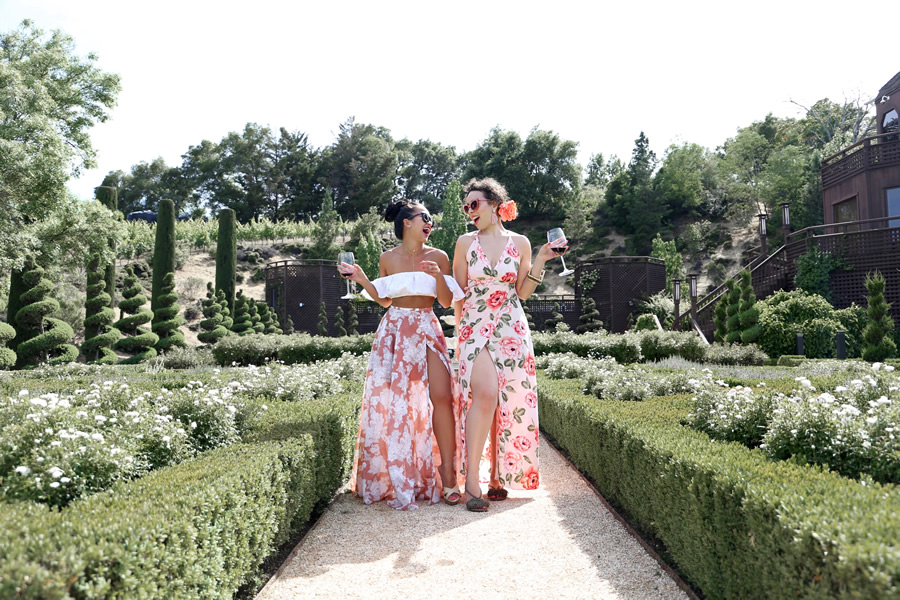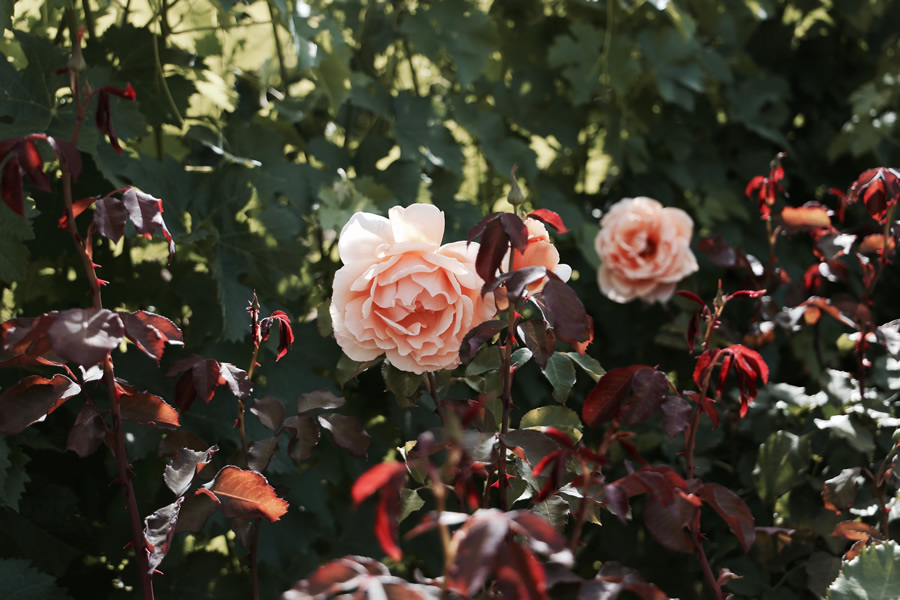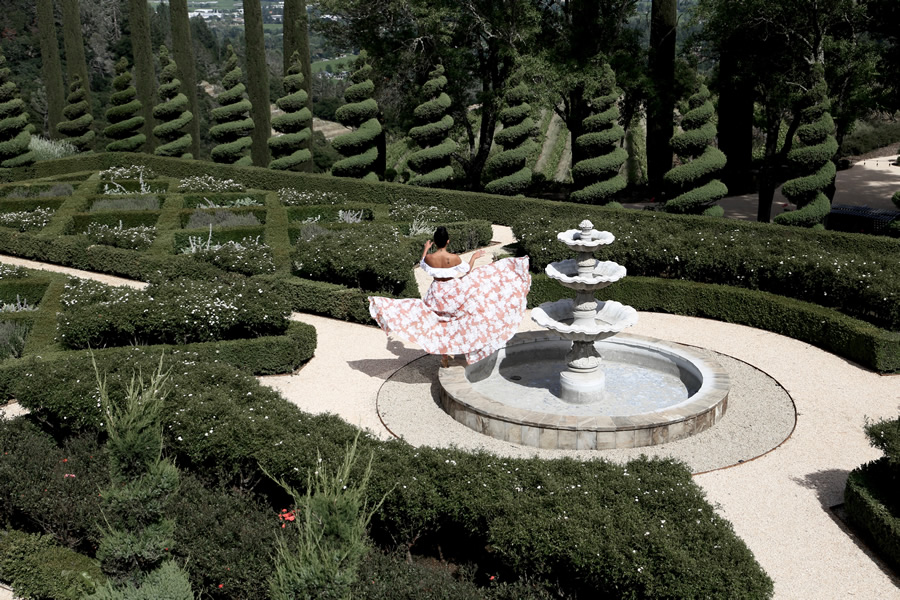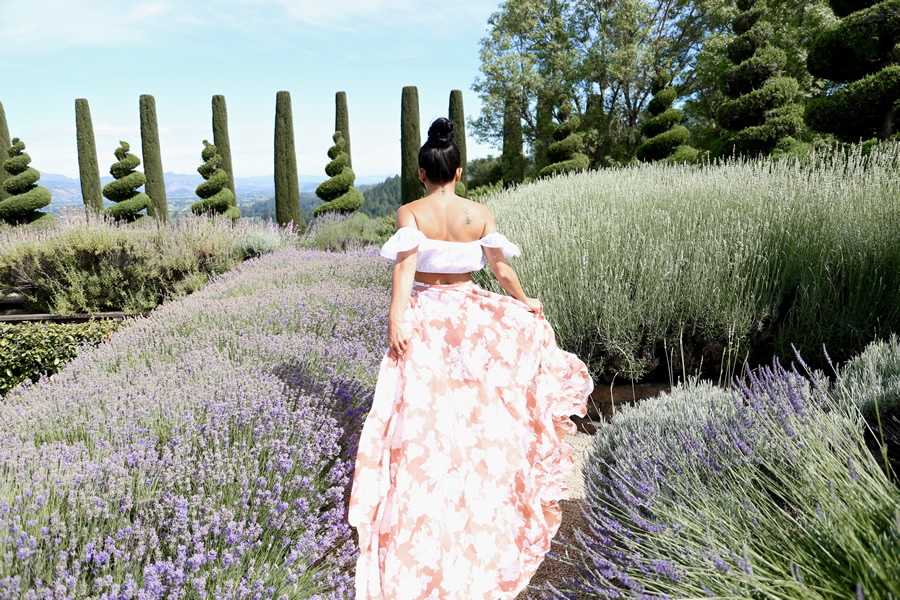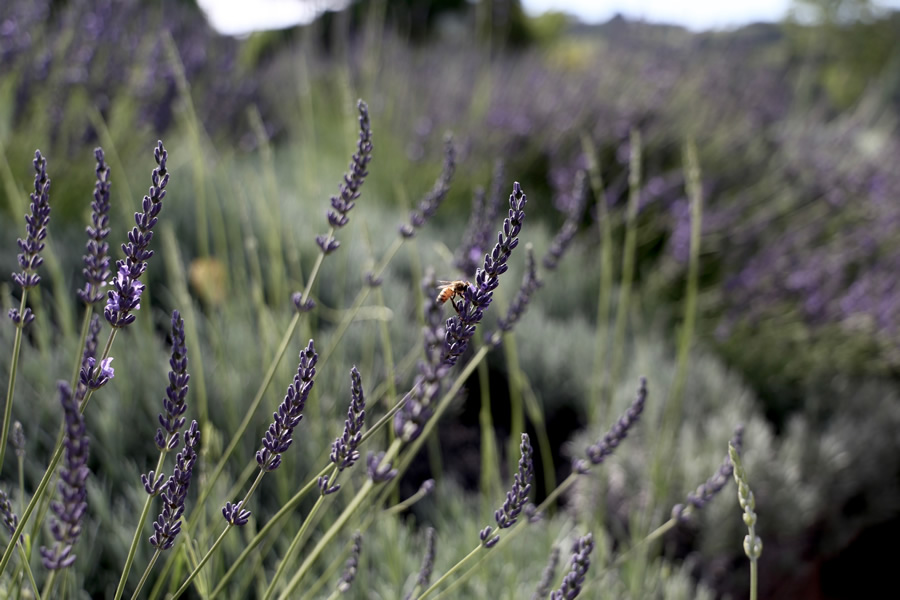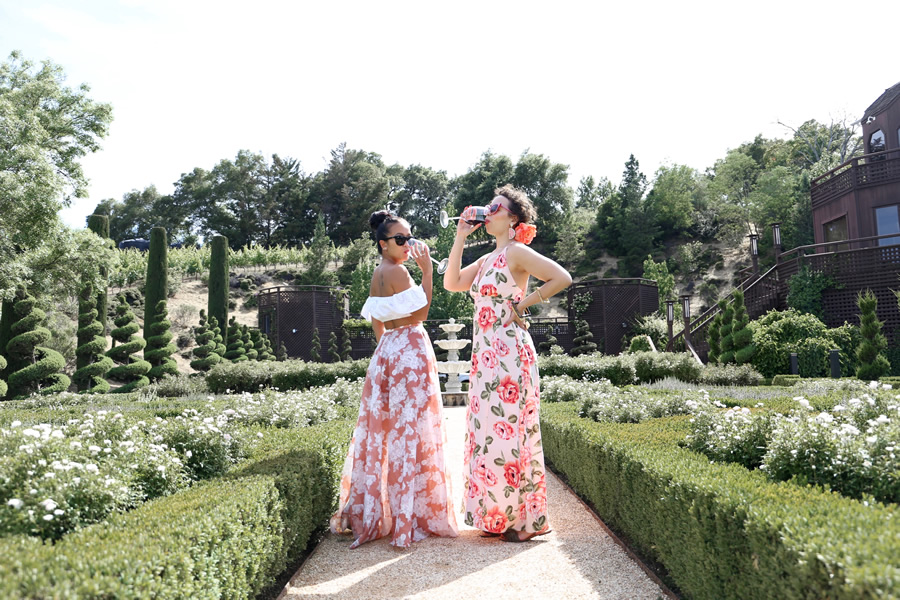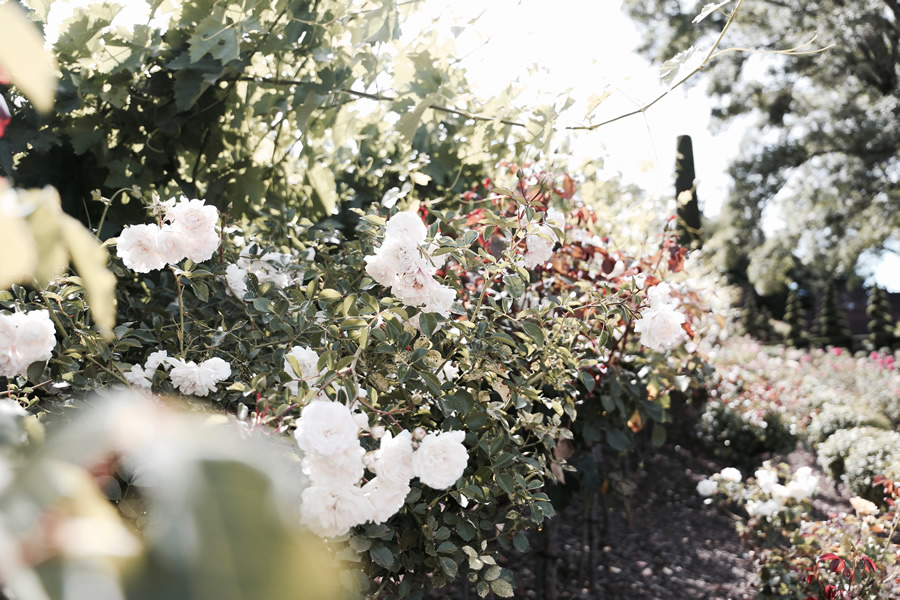 My skirt + top: KTRcollection 
It's really hard to put into words how amazing our experience was at Newton Vineyard. Driving up, we were convinced that our GPS had taken us to the wrong entrance. When we got off the main road, we drove through a little neighborhood that felt like suburbia, then we passed some farm land and arrived at a metal gate that had a "No Trespassing" sign. We didn't see a grand entrance, a winery or anything so we thought we were lost. We turned around and drove up to what looked like a truck delivery entrance to a call box. To our surprise, someone answered, asked for our name and buzzed us in! We then drove another 15 minutes up a very narrow windy road, passed a barn with farm animals, a soccer field, a London phone booth and a big red Chinese gate.  We thought we have entered a killing!!  However, when we finally arrived at the top, we were blown away by the majestic views and felt relieved that we're not going to die after-all… Within a few minutes we were personally greeted by Valeska M. (Communications and Hospitality Manager) with a warm hello, who then introduced us to our tour guide, Justin. Justin was not only professional and knowledgeable, he was funny as hell and served as our personal photographer when we needed duo photos. Thanks Justin for taking our photos, putting up with our shenanigans and for being so patient! =)
Thank you Newton Vineyard & staff for the wonderful hospitality. I'm really glad I chose this winery as an introductory for Soy's first time in Napa and I can't wait to go back again! XX, KTR
Save
Save
Save
Save
Save
Save