7.4.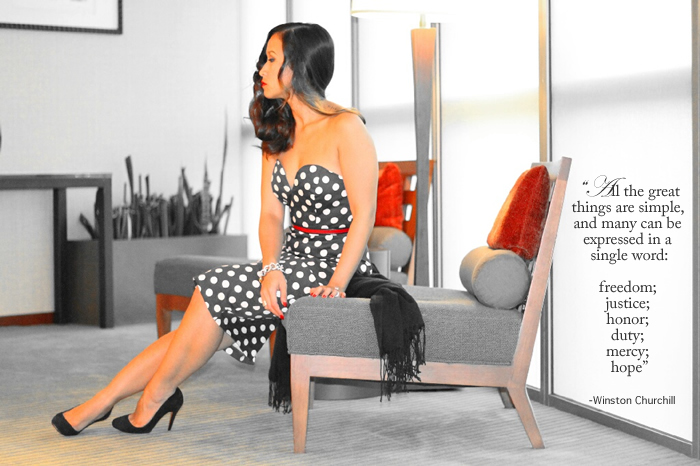 We all know that red, white and blue is the color of Independence Day (July 4th) and it's the color of our flag. But have you ever wonder why the U.S.A.'s flag is red, white and blue?
Fun Fact:
White: Signifies purity and innocence
Red: Signifies valor and bravery
Blue: Signifies Vigilance, perseverance, and justice
Why stars and stripes? Stars are considered a symbol of the heavens and the divine goal to which man has aspired from time immemorial; the stripe is symbolic of the rays of light emanating from the sun.
[Photos by NR]
Dress: ASOS polka dots petite pencil dress in spot paint | Shoes: Christian Louboutin Ron Ron | Belt: Forever 21 | Scarf: H&M
* * *
Happy 4th loves, enjoy and be safe!