21 Marriage Survival Tips: Read At Your Own Risk.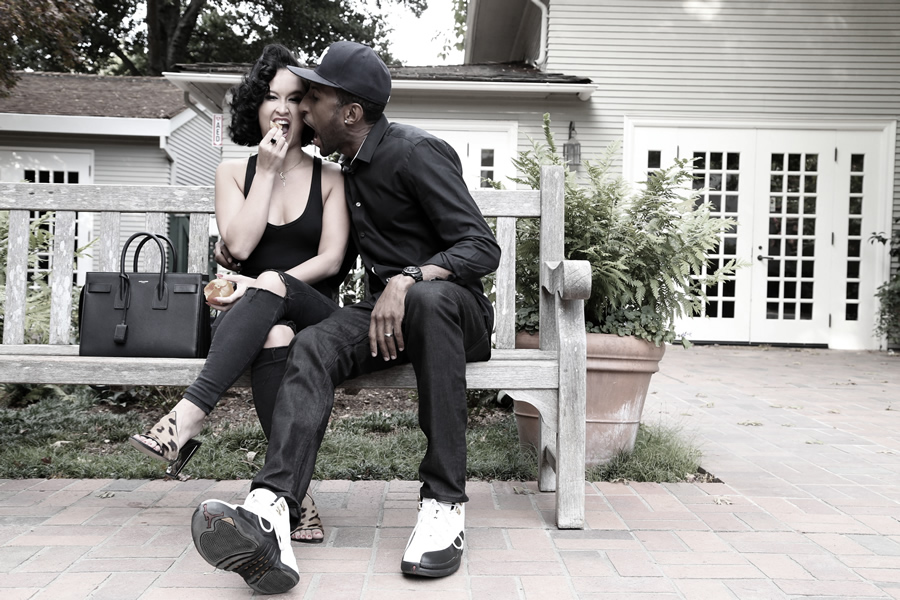 9.16.15 || I can't believe it's been 4 years since Mr. Reed + I said our "I do's" (Read about it HERE). Who would have guessed we made it this far and haven't killed one another yet. :)
No one nor any relationship is perfect of course, but I truly believe it's the bumpy roads that pushes us to grow, allows us to learn and shows us how to love (perhaps more deeply). In honor of our 4th year anniversary and the fact that we are still alive and not in jail, I want to share a few of the tips & tricks that I've learned along the way. Warning: I'm no expert so read at your own risk.
* * *
1. Speak to your significant other more kindly than you speak to anyone else. Too often we speak the most harshly to those closest to us.
2. Remember that marriage is less about marrying the right person and more about becoming the right person.
3. Find ways to say "I love you" with the simple things like leaving post-it notes with a little message on it.
4. Ask her how her day was and listen to her (even if she goes on and on and on for hours*). Call and check up on her. Text her. Talk to her and tell her what you're thinking.
5. Be his cheerleader. Encourage him and let him know you believe in him (unless it's a request to put up a picture frame evenly on the wall*).
6. Don't forget to laugh. Most couples spend the majority of their time talking logistics: who's doing the dishes, who's going grocery shopping, who's paying which bills. It's important to share these mundane tasks and have fun together.

7. Take the time to go on a date at least once a week, whether it's a movie, dinner or just out for happy hour.
8. Don't forget to keep up with your appearance. Just because you have seen each other at your worse, does not mean you should let go of your best.
9. Fellas, please leave the toilet seat down. Bonus points if you clean the bathroom often. Actually, let's just have separate bathrooms.
10. Pick your battles. Not everything is worth a fight: like that one time when he forgot to replace the empty roll of toilet paper and you're sitting there waiting for rescue.*
11. When you're not seeing eye-to-eye, listen to understand. Don't listen to talk. Don't interrupt just to get your point across and then find loopholes so you can win an argument. You can't win by beating someone else down.
12. When she cries, comfort her, hold her, buy her ice cream.
13. If you're fighting, don't hide his x-box or every one of his left shoe.*
14. Flirt, sext, and say dirty things to each other.
15. Don't nag him if he doesn't want to talk about it yet. Some men just need time to think things through. Let him know you are here when he's ready to talk.
16. Show her you desire her.
17. Show him you admire him.
18. Once a week, do something sexually spontaneous when he gets home from work. Don't let him know which day it will happen on so he's on good behavior everyday hoping it will happen. ;)
19. Wear lingerie not just for him, but also for yourself.
20. For those who have kids, your marriage needs to be number one. Your spouse was there before the kids and will be there after the kids move out. Work on that relationship first.
21. Last but not least, no matter how busy life gets (work, kids, school, etc), don't take one another for granted. Put away some time and take a trip somewhere. If you can't afford an exotic getaway, take a weekend trip to go wine tasting, do a couple's spa, drive down the coast, go hiking, go to an amusement park, get a hotel room in the next city and spend the night! It's not about where you go or what you do, but it's about spending that quality time together.
* * *
Well, that's all I can think of for now. Let me know which is your fave and if you have some tips of your own! Have a great rest of the week! xx, KTR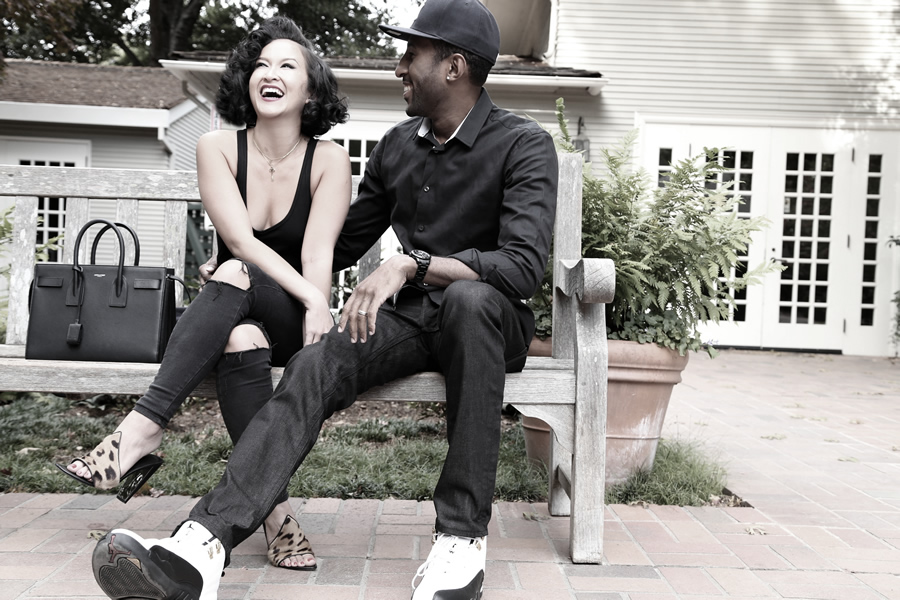 On Me: Top: ASOS bodysuit | Bottom: Topshop Joni Highwaist jeans | Shoes: Alexander Wang | Bag: Saint Laurent (Small Sac de Jour)
SHOP THIS LOOK